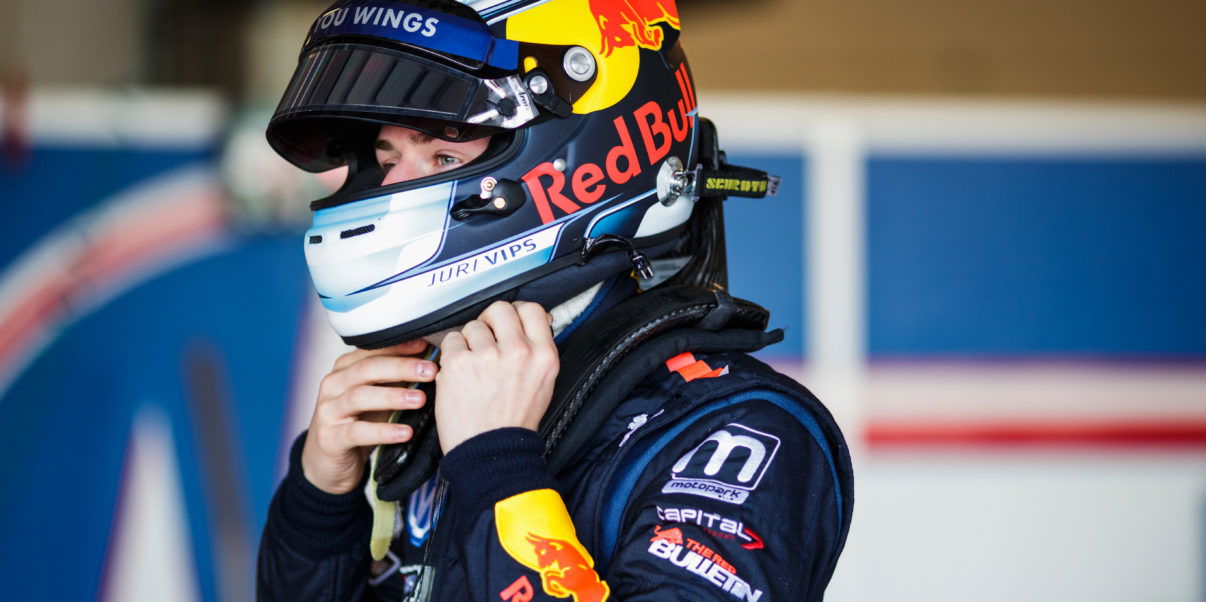 Red Bull junior Vips joins Hitech GP for FIA F3 campaign
Recent Red Bull signing Juri Vips will join Hitech GP for his second season at the third tier of the Formula 1 junior ladder in 2019 in FIA F3.
Vips, who finished fourth in the European F3 drivers' standings with Motopark in 2018 with four victories from 30 races, first raced as part of its stable at the Macau Grand Prix last month, finishing 19th.
The Estonian also competed in the final day of post-season testing in Abu Dhabi on December 1, finishing 12th fastest with one of Trident's GP3/16 machines, a car similar to the Dallara FIA F3 chassis he will drive.
Hitech is one of five teams entering the new series after previously not being in GP3, with Carlin, Charouz, HWA and Prema also making the jump, while Motopark remains in the other category.
Tsunoda doubles up
Jenzer's Yuki Tsunoda, now also part of the Red Bull project after a link-up with the Honda junior team, will compete in both FIA F3 and Formula European Masters in 2019.
FEM is the rebranded name for European F3 after the restructure at that level of motorsport, and Tsunoda takes a place at Vips' former team.
Tsunoda was the first driver announced for the new F3, and competed in all three days of testing at the Yas Marina Circuit, finishing second on the final afternoon of running.
The current FEM calendar runs from May 3-5 to October 4-6, with just one clash with an F1 round, the Canadian Grand Prix weekend on June 7-9, a track GP3 did not visit for events in the past.
Only Carlin, Charouz and HWA currently remain without one racer being confirmed for next year.
---