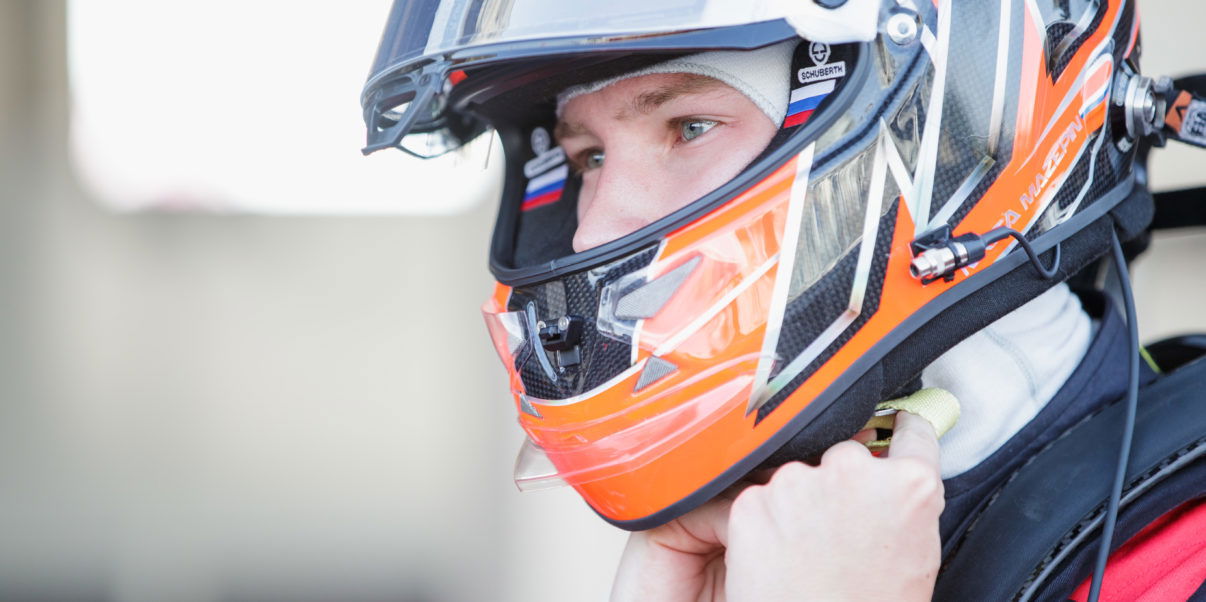 Mazepin wins chaotic Abu Dhabi sprint as GP3 era ends
ART Grand Prix's Nikita Mazepin has become the final winner of a GP3 race in a chaotic Abu Dhabi sprint race as the series concludes after nine years.
Mazepin made a last-lap overtake on polesitter Juan Manuel Correa at the end of the second straight at Turn 11 to guarantee the victory, around the outside of the turn, after the American had already received a five-second penalty for a virtual safety car time discretion.
Correa defended on multiple occasions from Mazepin before this, with the Russian saying in the podium room that he held back from using the final use of DRS.
This allowed the Force India Formula 1 tester to finish 1.3 seconds clear of ART team-mate Jake Hughes who inherited second, while Simo Laaksonen also passed at Turn 11 at the inside of the corner to deny Callum Ilott the final podium.
Ryan Tveter ended in fifth, with Correa classified sixth after his time was added, with Richard Verschoor and Sauber F1 tester Tatiana Calderon completing the points positions.
Tveter, Verschoor, Calderon and Joey Mawson all moved up the order after the chequered flag as Giuliano Alesi received the same time penalty as Correa when fighting him for the lead before falling back from the pace.
Both drivers were leading the virtual-safety-car period after a chaotic first lap that contained two major incidents.
Newly-crowned champion Anthoine Hubert, David Beckmann and Leonardo Pulcini were involved in a collision after running three-wide down the first straight.
Pulcini drifted right into the side of Hubert's car as he attempted to pass, with the Frenchman's ART-Dallara front right corner being destroyed before it moved into the right-rear of Beckmann, causing the other front corner to receive similar damage.
Hubert and Beckmann were unable to continue, with Pulcini continuing to finish 12th above Jehan Daruvala as the Indian completed his first GP3 weekend.
Pedro Piquet and Jannes Fittje were also part of an incident on the opening lap that caused both to retire.
Piquet was spun by Verschoor into Turn 11 as the Dutchman's front right tapped the rear-left of PIquet before Fittje was unable to avoid the car facing the wrong way, driving into the stricken Trident machine.
---