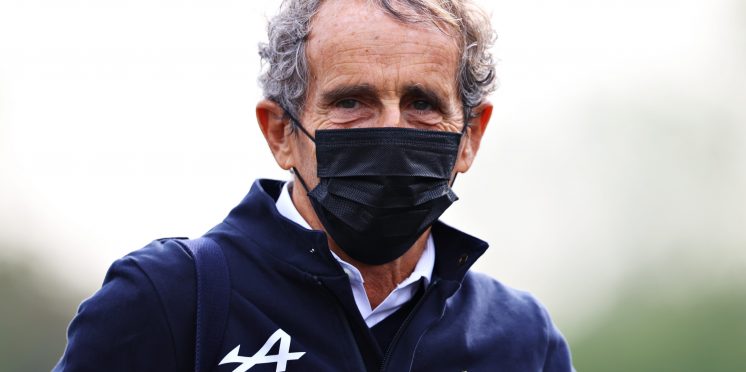 Prost 'very disappointed' with Alpine, confirms departure
Alain Prost says he's "very disappointed" with how his split with Alpine has emerged after confirming reports he has left the team ahead of the 2022 Formula 1 season.
On Monday it was reported that Prost would be leaving his post as non-executive director, a position he assumed in 2019 having previously held an advisory role at the French team.
It was claimed Alpine decided not to renew Prost's year-on-year contract for this year, but the four-time world champion took to Instagram to insist he rejected a new deal – criticising the team's handling of his exit.
"I am very disappointed how this news has been announced today," Prost wrote.
"It was agreed that we would announce together with @alpinef1team! No respect sorry!
"I have refused the offer made to me in Abu Dhabi for the 2022 season because of a personal relationship and I was right!
"To the Enstone and Viry team, I will miss you."
Prost's departure follows a major management shake-up at Enstone, with executive director Marcin Budkowski having also parted company with Alpine just a few days ago.
Part of the team's restructure is expected to result in ex-Aston Martin boss Otmar Szafnauer joining as team principal in place of Budkowski.
There are also reports suggesting Austrian water company BWT, former sponsor of Aston Martin, Racing Point and Force India, will make the switch to Alpine.
Prost expanded further on his exit from Alpine in an interview with L'Equipe released on Tuesday, suggesting of a disagreement with CEO Laurent Rossi.
He claimed Rossi "wanted all the light", before adding, as quoted by the BBC: "He told me he no longer needed advice. There is a real desire to put a lot of people on the sidelines."
---