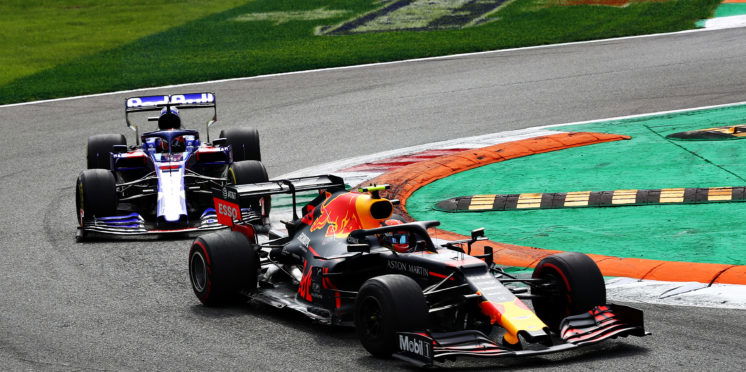 Red Bull and Toro Rosso To Take Grid Penalties in Russia
Honda has confirmed that both Red Bull and Toro Rosso will be taking grid penalties for the Russian Grand Prix as they will take on a new Spec-4 internal combustion engine.
Max Verstappen, Alex Albon and Pierre Gasly will drop five places for the new engine, whilst home favourite Daniil Kvyat will start from the back of the grid as he replaces other PU elements as well as the Spec-4.
This will be the second year running that both outfits will take grid drops at Sochi. However, Verstappen was able to finish fifth last year after starting at the back of the grid, proving a strong result isn't out of the question for all four drivers.
The decision to fit a new power unit is due to Honda wanting to prioritise its focus for its home race in Japan.
This is despite the fact that Honda has not scored a point in at Suzuka since returning to Formula 1 as an engine supplier in 2015.
Red Bull's performance in Singapore was labelled a "wake-up call" by Verstappen, who was frustrated by the team's surprising lack of competitiveness on a track it has previously thrived on.
---