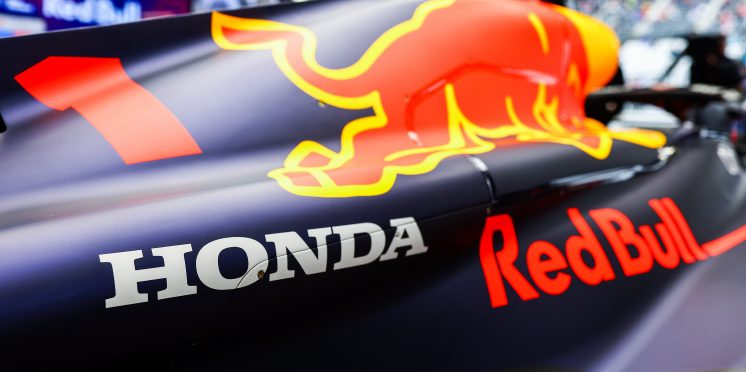 FIA confirm six manufacturers for new F1 engine era in 2026
The FIA has announced that six manufacturers have signed up to produce Formula 1 engines for the next set of power unit regulations arriving in 2026.
F1's governing body revealed details of the new era of engine rules last August following approval from the F1 commission and World Motor Sport Council.
The 2026 power units will retain the performance of the current V6 turbo-charged design but have an increased deployment of electrical power and run on 100% sustainable fuels.
F1 is also aiming to reduce the performance differentiation between engine suppliers and hopes to lower the overalls costs for teams.
On Friday, the FIA confirmed six manufacturers had registered to supply engines from 2026, including Ford and Honda.
These entrants will supply power units for the new generation of engine regulations over five seasons, beginning in 2026 through to 2030.
Ford officially announced its return to F1 as an engine supplier through a strategic and technical partnership with Red Bull and AlphaTauri, having last competed in the series as Jaguar in 2004.
Red Bull's current engine partners Honda quit F1 at the end of 2021 but showed a growing interest in coming back for the 2026 power unit regulations.
The Japanese manufacturer will see out its current engine deal with Red Bull until the end of 2025 before building towards the next set of regulations.
Audi is also on the list following confirmation last year that it would be entering F1 as a works team in a take over of Sauber.
"The confirmation that there will be six Power Unit manufacturers competing in Formula 1 from 2026 is testament to the strength of the championship and the robust technical regulations that have been diligently created by the FIA in close collaboration with Formula 1 and the Power Unit manufacturers," said FIA president Mohammed Ben Sulayem.
"The Power Unit is at the forefront of technological innovation, making the future of Formula 1 more sustainable while maintaining the spectacular racing. I am grateful for the confidence of world-leading automotive manufacturers demonstrated by their commitment to Formula 1."
---