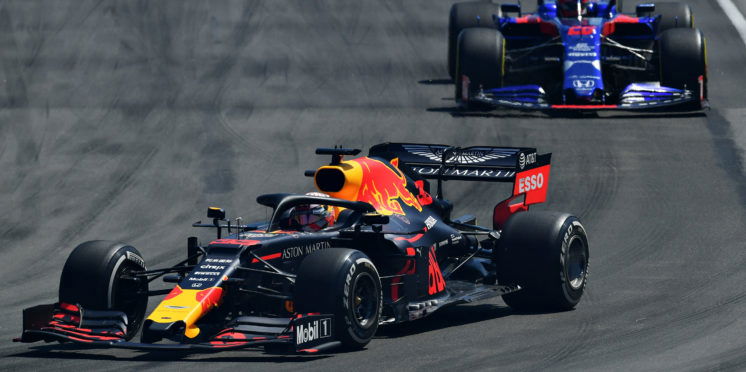 Verstappen and Gasly to take engine penalties at Monza
Max Verstappen and Pierre Gasly are set to start at the back of the grid as they will both take engine penalties at the Italian Grand Prix.
Honda debuted the Spec 4 engine at the last race in Belgium, with the upgrade given to Daniil Kvyat and Alex Albon. The new engine wasn't raced though by Red Bull and was only used during Friday practice in preparation for Monza.
This weekend will see all four Honda-powered cars run with the upgraded power unit, at a track which highlights outright speed and engine performance.
"We gathered useful data in Spa, which we have used to make changes to engine settings and calibration in preparation for this race," Honda's technical director Toyoharu Tanabe confirmed in its pre-race preview .
"For their first race with the Spec 4, Gasly and Verstappen will therefore take grid penalties and start from the back of the grid, but we believe they can still race strongly on Sunday.
"We will try to maximise the potential of Spec 4 and hope to get another positive result, maintaining the momentum we gained in Spa."
After his first-lap retirement in Spa, Verstappen is aware the speed of Monza isn't the car's strongest.
"Monza is super-fast which makes it great fun to drive, but it can also be a challenge for us like Spa, it isn't our strongest circuit on the calendar," he said.
---