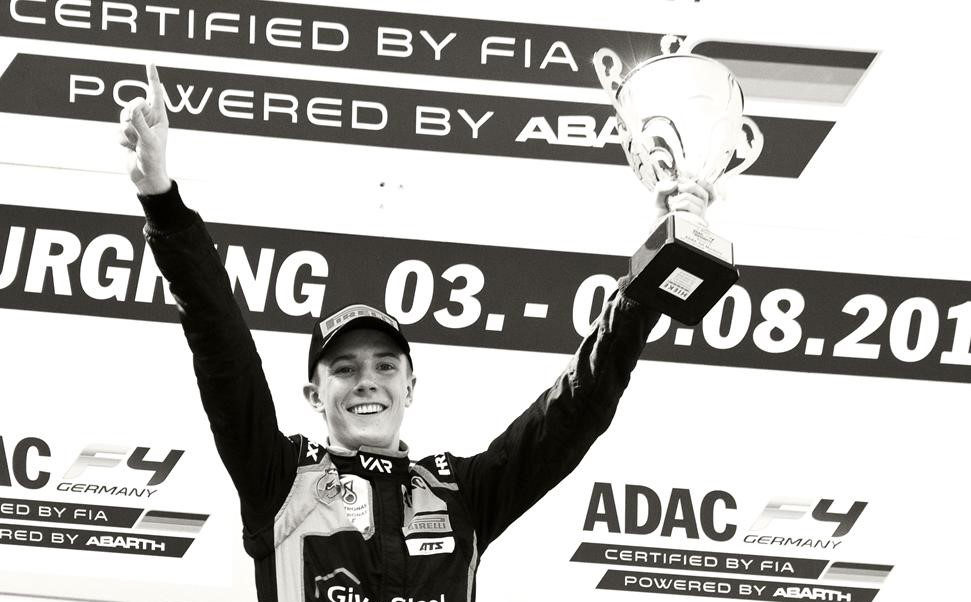 Van Amersfoort to run German F4 star at Hockenheim
Van Amersfoort Racing will expand to four cars for the final round of the 2018 European Formula 3 championship.
ADAC Formula 4 driver Frederik Vesti will make the step up to F3 with the squad at the Hockenheimring. After two years in the German F4 championship, he hopes the move to F3 will be fill time next season.
"Over the past two seasons, I really have enjoyed working with Van Amersfoort Racing in the ADAC Formula 4," he said. "I have been so proud to be with the team. It has been a dream come true for me racing with them and I have learned a lot – developing as a driver and person.
"It is a big step racing an F3 [event] after only a  few days testing, but I'm more than ready for it!
"I can't wait to be in the car for the first time. I want to thank my Danish backers and partners that made this possible for me even before anything has been signed for next year. How lucky I am!"
Vesti finished fourth in this season's ADAC F4 campaign, taking victories at Hockenheim and the Nurburgring.
The Dane racer now returns to the Hungaroring for four days of testing before he makes his F3 debut.
Team boss Frits van Amersfoort is confident he will do well in next month's event.
"In the last two years, we have actively supported Frederik in the development of his career and it has been great to watch him mature, both in and out of the car," he said.
"This year, particularly in the second half of the season, he has shown great progress on every level and we can see he is ready to make the next step. We have faith he will do well during his debut and learn a lot in the highly competitive F3 series.
"We will give him the chance to familiarise himself with our Formula 3 car in four days of testing, already starting this week at the Hungaroring.
"It is nice to see another driver graduating from Formula 4 to Formula 3 within our team, which is exactlyt he philosophy of our single seater staircase."
Vesti will join Artem Petrov, Keyvan Andres, and Sophia Florsch at Hockenheim on the 13th and 14th of October.
---