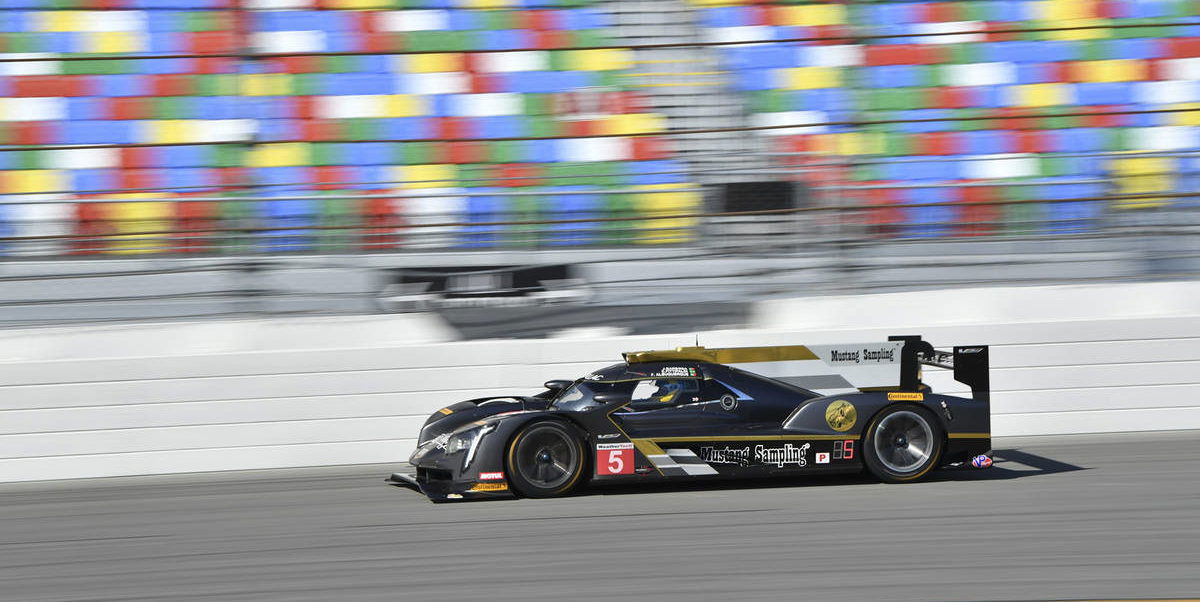 Daytona 24 Hours: Action Express Dominate As Penske Falter
The Action Express Racing team and their two Cadillac DPi's has taken a grip on the 2018 Rolex 24 At Daytona as the race approaches its final stages.
The #5 Mustang Sampling Cadillac, driven by Christian Fittipaldi, Filipe Albuquerque and Joao Barbosa leads from its sister car, the #31 Whelen Engineering entry piloted by Mike Conway, Eric Curran, Felipe Nasr and Stuart Middleton, as the race reaches its final quarter.
Both Acura Team Penske cars that had been their main competition for most of the race hit huge issues in the last few hours. The #6 car needed an alternator change that cost it 40 minutes of track time, while the #7 went behind the wall due to damage it attained from an incident with the #31 with about eight hours to go.
The #32 United Autosports Ligier holds 3rd place overall, albeit four laps behind the Action Express team.
The #55 Mazda Team Joest DPi suffered a huge fire, the final issue for that team after 17 hours of mechanical gremlins for both the #55 and #77 cars.
Both Ford GTs in GTLM retain first and second which they've held for most of the race, However with the latest caution with nearly six hours to go putting the #3 Corvette back on the lead lap, Corvette will be ready to capitalise if any of the Ford Chip Ganassi Racing cars slip up in the closing section of the race.
GT Daytona still has everything to play for, as the #33 Mercedes AMG GT3 leads with one-quarter of the event to run and five cars are still on the lead lap behind them.
---