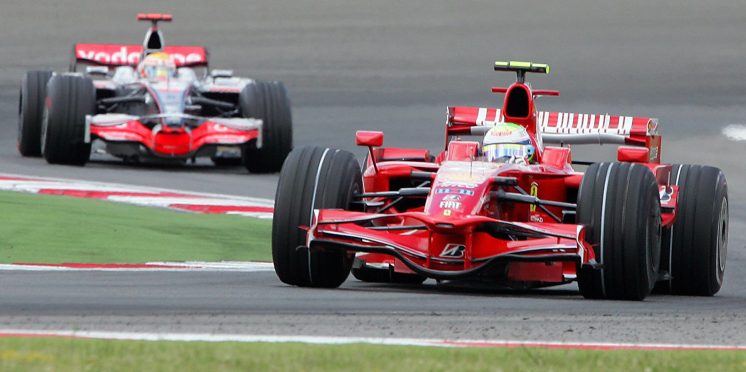 Massa legal team hope Hamilton supports bid to overturn 2008 F1 title
Legal representatives of Felipe Massa hope Lewis Hamilton will support their case to overturn to outcome of the 2008 Formula 1 world championship.
Massa has launched a bid to reverse his loss to Hamilton in that year's title fight following comments made by former F1 CEO Bernie Ecclestone about the 2008 Singapore Grand Prix 'crashgate' scandal.
Ecclestone revealed in an interview earlier this year that the FIA was aware of the matter and had enough time to take action before the championship was settled at the final race in Brazil.
Following an initial analysis of his options, Massa felt there was enough evidence for him to press on with a legal case, which he claims is to achieve "justice for the sport".
Hamilton has made not public comment on Massa's legal bid, but Bernardo Viana – a representative of Massa from the Sao Paulo Vieira Rezende Advogados law firm – hopes the Briton supports the case.
"He is an important ambassador for the sport and has always defended sporting integrity," Viana told Reuters.
"He is an honorary Brazilian citizen and very well liked by Brazilians, so I hope he will support us.
"We have absolutely nothing against Hamilton."
It is understood that Ferrari, who Massa drove for in 2008, will not be present for the case, with Hamilton also expected to not be involved.
Viana revealed in the same interview that Massa's legal time have allowed F1 and the FIA more time to respond to a Letter Before Claim until mid-October.
A previous deadline of September 8 [last Friday] was outlined in the initial letter ahead of a potential formal challenge in the British High Court.
---