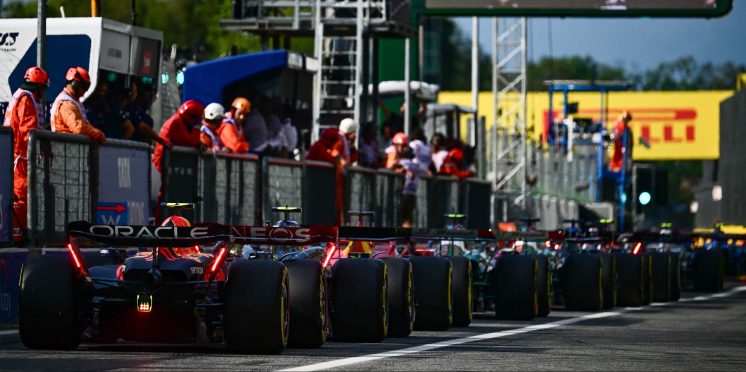 No F1 teams in breach of 2022 cost cap as FIA completes review
All 10 Formula 1 teams have been found to have complied with the 2022 cost cap after the FIA confirmed it had completed its review of the accounts.
The process has found that each team was within the cap limit, that stands at $135 million, last year and will receive a certificate of compliance.
As well as a general review of each teams cost cap submission, the FIA also undertook an inspection of non-F1 activities, including on-site visits, but none were subject to a breach.
It follows false speculation earlier in the year that some teams had exceeded the cap, with some reports suggesting at least three teams had not complied with the regulations.
In a statement, the FIA said: "The FIA Cost Cap Administration has issued certificates of compliance to all of the ten Competitors.
"The review has been an intensive and thorough process, beginning with a detailed analysis of the documentation submitted by the competitors.
"Additionally, there has been an extensive check of any non-F1 activities undertaken by the teams, which comprised multiple on-site visits to team facilities and careful auditing procedures to assess compliance with the Financial Regulations.
"The FIA Cost Cap Administration notes that all Competitors acted at all times in a spirit of good faith and cooperation throughout the process."
The outcome marks a contrast to last year when Red Bull was found to have overspent by $1.8m, for which it received a $7m fine and a 10% reduction in aero testing for a minor overspend breach.
Aston Martin was also handed a fine of $450,000 for committing a procedural breach in last year's auditing, related to the adjustment of costs over its new Silverstone factory.
---