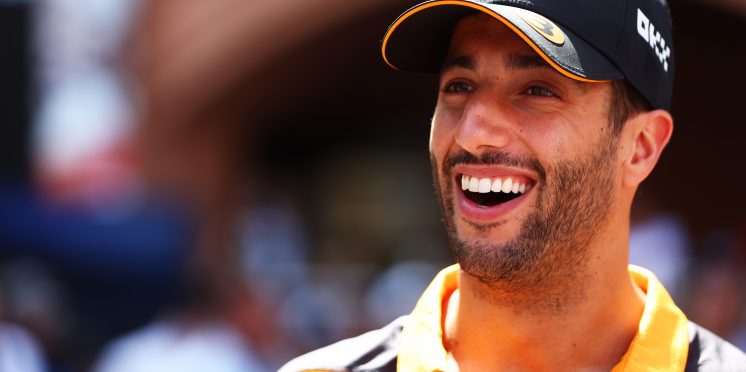 Brown suggests 'mechanisms' could end Ricciardo's F1 McLaren contract early
McLaren Formula 1 CEO Zak Brown has hinted Daniel Ricciardo's contract features "mechanisms" that allow both he and the team to go their separate ways.
Over the Monaco Grand Prix weekend, Ricciardo's McLaren future has been thrown into doubt after Brown admitted his period at the team hadn't lived up to expectations.
When Brown's comments were put to Ricciardo on Friday, the Australian accepted he had not performed on a regular basis, but stressed he did have a contract until the end of 2023.
But speaking ahead of the Indianapolis 500, Brown suggested that break clauses within Ricciardo's contract could see him lose his seat if results do not improve.
"I don't want to get into the contract, but there are mechanisms in which we're committed to each other, and mechanisms in which we're not," Brown said when asked if there was a clause that enabled driver or team to part ways before 2023, as quoted by Motorsport.com,
"I spoke with Daniel about it. We're not getting the results that we both hoped for, but we're both going to continue to push.
"I think he showed in Monza [last year] he can win races. We also need to develop our race car; it's not capable of winning races. But we'd like to see him further up the grid.
"And we'll see how things develop and what he wants to do. And then we've got our testing programme ramping up, but we're in no rush."
Ricciardo faces stiff competition if he is to remain at McLaren next year, with the team's Indycar driver Pato O'Ward and development driver Colton Herta tipped as the main contenders should it feel a change of driver is required.
O'Ward drove for McLaren in last year's young driver test in Abu Dhabi and is set to get more F1 mileage later this season.
Amid the speculation, Ricciardo's weekend in Monaco didn't get off to the best of starts after crashing at the Swimming Pool section in FP2.
---