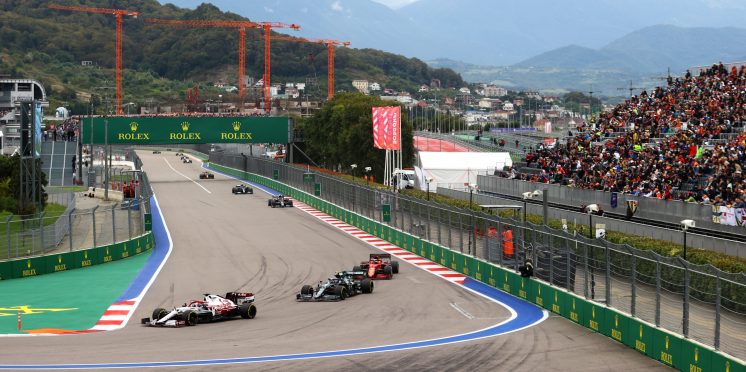 F1 calendar stays at 22 races after plans to replace Russia scrapped
Formula 1 has dropped plans to replace the cancelled Russian Grand Prix later this year, meaning the 2022 calendar will remain at 22 races.
The race at the Sochi Autodrom was cancelled in the wake of Russia's invasion of Ukraine, with F1 terminating the event's contract for the foreseeable future.
This created a three-week gap between the Italian Grand Prix on September 11 and Singapore Grand Prix on October 2, and F1 confirmed its intention to fill the vacancy with an alternative venue.
Qatar and a second Singapore race were tipped as the most likely to take Russia's September slot, but European circuits, such as Hockenheim, was also considered another option.
After holding a race last year, Qatar signed a long-term deal with F1 that begins in 2023, with plans to skip this year due to the country hosting the 2022 FIFA World Cup.
Singapore's Marina Bay street track was mooted to be in contention to hold a second race that would run back-to-back with the traditional grand prix but with a different start time.
In the end, F1 chiefs have decided there are no venues that make logistical or financial sense to take Russia's place, reducing the number of races down to 22.
The decision to not replace Sochi will allow teams some much needed time off between Monza and Singapore, with nine races – including a triple-header and three back-to-backs – making up the second half of an already hectic schedule.
---