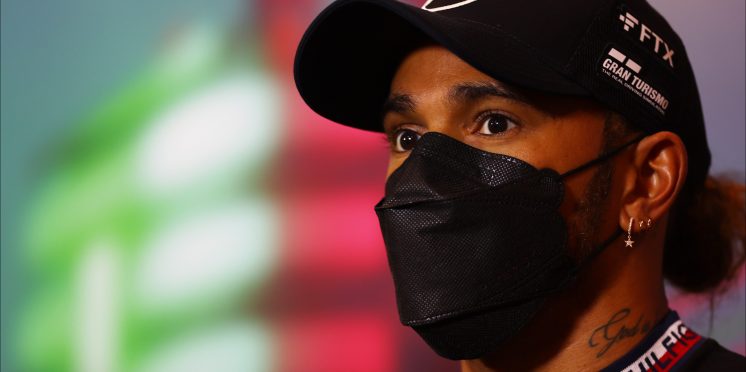 Hamilton: F1 finally cracking the US 'really amazing'
Lewis Hamilton says it's amazing to see Formula 1 has finally "cracked" the United States with more American fans following the sport than ever before.
This weekend sees the inaugural Miami Grand Prix take place with a race around the Hard Rock Stadium, an event that has generated a lot of intrigue.
The venue joins COTA as the other US-based circuit on the calendar, and in 2023 Las Vegas will become the third race on American soil when F1 races on the iconic downtown Strip.
Last year's US Grand Prix at Austin saw over 400,000 fans attend the race across the weekend, highlighting F1's growth in popularity amongst the US fans, and Hamilton is thrilled that F1 is bigger than ever in the country.
"Growing up knowing how amazing the sport is and seeing that there was still quite a disconnect between the US and the rest of the world in terms of the passion for this sport, it's really amazing to see that we've cracked it and there's a growing love in the States," Hamilton said, as quoted by Motorsport.com.
"There are massive sporting fans out there. And I mean, Miami is going to be an experience for all of us, for the racing community, for those that are the fans out there that are watching, the fans that are going to be flying in that maybe have never been there before.
"The US has a lot to offer in that space, so it's super exciting."
The Miami International Autodrome promises to offer a real challenge for the drivers, with its mixture of low-speed sections, fast corners and long straights around the 19-turn track tipped to create some great on-track action.
Hamilton has endured his worst start to an F1 season in 13 years after the opening four rounds, but the seven-time world champion holds an impressive record in the US, with six victories shared between Austin and the last-ever race at the Indianapolis Motorsport Speedway in 2007.
---