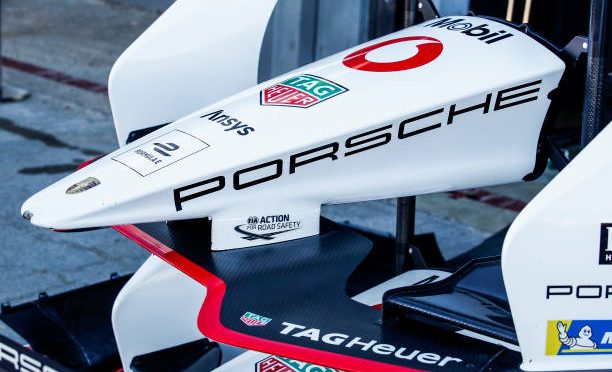 VW CEO: Audi and Porsche to enter F1 in 2026
Audi and Porsche have both decided to press ahead with their respective Formula 1 entries for 2026, according to the Volkswagen Group CEO Hebert Diess.
Reports linking both car manufacturers to an F1 entry when the next set of engine regulations come into force in 2026 have been well documented for months.
Subject to a final evaluation, VW previously confirmed plans for Audi and Porsche to commit to an F1 project that would likely see both join forces with teams on the current grid.
Speaking on Monday, VW Group CEO Diess claimed both of its brands had chosen to enter with VW's support, despite no official confirmation.
"At Porsche this is already relatively concrete, at Audi not so much," said Diess.
Porsche's plans look more set in stone with it set to collaborate with Red Bull's Powertrains division for the 2026 technical regulations, signalling its long-awaited return to F1 after more than 30 years.
The details surrounding Audi's entry is a little more sketchy as it ponders entering its own fully-fledged outfit or supplying power unit's to another team.
Audi has been linked to several teams, including Aston Martin, McLaren, Williams and Sauber, although McLaren publicly denied a potential takeover from Audi last year.
Explaining why entering F1 had now become such an appealing proposition, Diess said F1's increased priority in sustainability, as well as its growth in popularity in the United States and Asia, were part of the reasons, adding it was likely its last chance to join the grid for a decade.
"Formula 1 is developing extremely positively worldwide," Diess said. "The marketing that is happening there, plus Netflix, has led to Formula 1's following growing significantly in the U.S. as well. Asia is growing significantly, including among young customer groups.
"If you look at the major sporting events or events in the world, it's the case that, in motorsport, it's really only Formula 1 that counts and is becoming increasingly differentiated.
"If you do motorsport, you should do Formula 1 as that's where the impact is greatest. What's more, you can't enter Formula 1 unless a technology window opens up which means, in order to get in there, a rule change: so that everyone starts again from the same place.
"You usually make up one second per season on a medium-sized race track simply by optimising details, but you can't catch up on that when you join a new team: you need five or 10 years to be among the front runners. In other words, you can only get onboard if you have a major rule change.
"That's coming now, and it will also come in the direction of 2026, when the engines will be electrified to a much greater extent, including with synthetic fuels. That means you need a new engine development and you need three or four years to develop a new engine.
"That means you can decide now to do Formula 1 – or then probably not again for 10 years. And our two premium brands think that's the right thing to do, and are prioritising it."
---