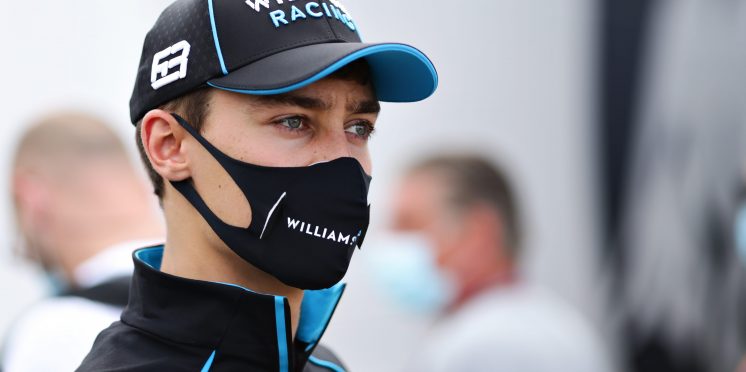 Wolff: Russell 'certainly' part of Mercedes' long-term plan
Toto Wolff insists Mercedes protege George Russell remains a part of the team's long-term plan despite missing out on a 2021 seat at the Silver Arrows.
Russell was believed to be among the candidates for a Mercedes drive next year, only for him to be announced as a Williams driver for a third straight season.
It is expected the German manufacturer will confirm renewed deals for both Valtteri Bottas and Lewis Hamilton, resulting in an unchanged line-up for a fifth successive campaign.
Mercedes boss Wolff respected Williams see Russell as an "important asset", and while he stressed the Briton is on Mercedes' radar for the future, he reaffirmed his loyalty towards his current drivers.
"We are very happy with the line-up that we have," Wolff said, as quoted by Motorsport.com. "Valtteri and Lewis perform well, they get on really well with each other, which is important for the dynamic within the team. The engineers just really appreciate their feedback. That's one thing.
"On the other side George has a contract with Williams, a three-year contract which runs one more year. Claire [Williams] made it very clear that she sees George as an important asset to the team.
"And from that side one must respect the contractual situation. We knew, George and us, what we were getting ourselves into two years ago. Williams gave George the opportunity to come into F1 and this is why the decision that Williams takes, we respect it very much.
"It doesn't mean that if George would be free he would find a guaranteed slot within Mercedes. Valtteri and Lewis are our drivers today, loyalty is something very important to us, and we are always looking at the long time picture.
"George is certainly part of the plans for the long-term, but not 2021."
Mercedes has hit the ground running in the opening three races of the 2020 season, claiming pole position and victory at each event.
The team's dominance is a concern for its opposition as it looks on course for a seventh straight title double, but Wolff said Mercedes shouldn't be blamed for the early-season"predictability".
"If we would take the 2020 season for granted, as a walk in the park, and it's basically just about picking up the trophy in Paris in December, we wouldn't have won these championships," he said.
"There is not one fibre in us that thinks that this championship is done. It's something that can really catch you out.
"On the other side, dominance from a single team, whether it is us, whether it is Red Bull in the 2010 years, or whether it was Ferrari in the early 2000s is something that is always a bit odd for the championship.
"But it is not up to the team that has made steps to be seen as responsible for the predictability of the championship."
---