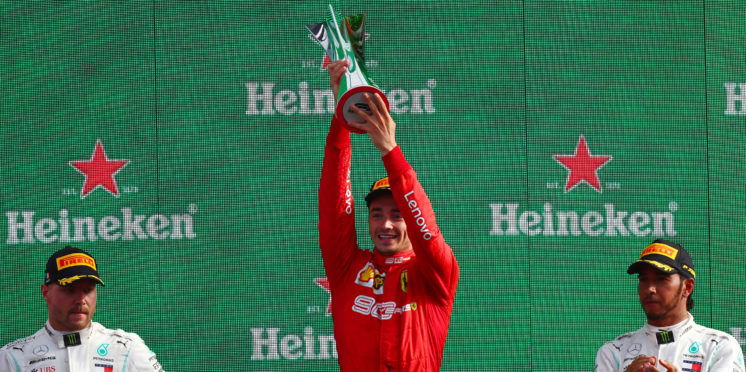 Top 10 Driver Rankings for the Italian GP
The Italian Grand Prix showed several dramatic moments and racing highlights that would make the race in Monza one fans will remember for a long time.
But which drivers excelled during the Italian Grand Prix weekend?
10) Lance Stroll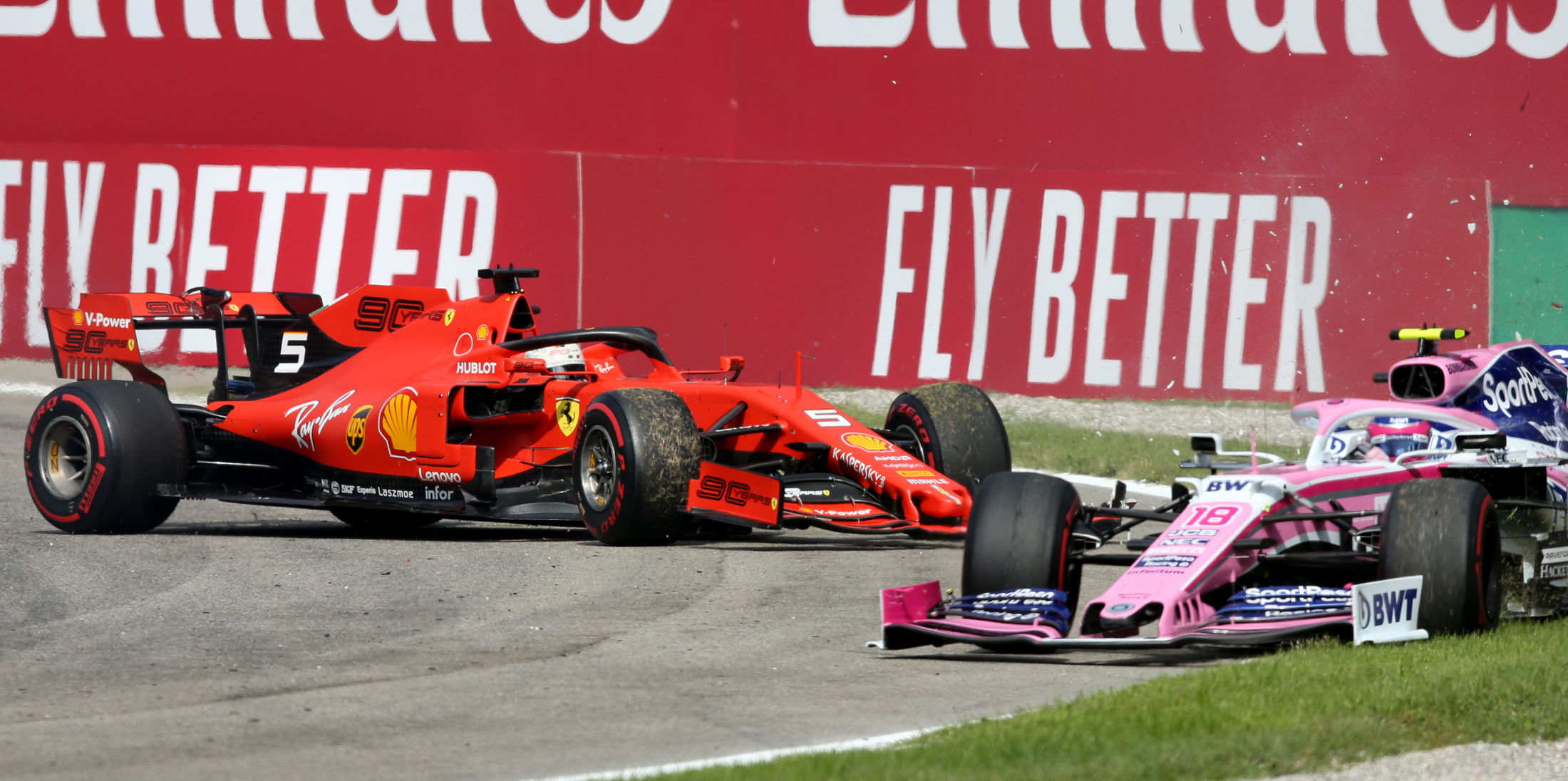 Despite a difficult race, Stroll makes it into the top 10 due to his impressive qualifying performance on Saturday.
The Canadian made it in to Q3 for the first time as a Racing Point driver, as well as maintaining his perfect record of Q3 appearances in every Italian Grand Prix he has competed in as a Formula 1 driver.
In the opening stages of the race, Stroll was quickly making up places and closing in on the cars ahead of him before he was hit by Vettel, who was returning to the track after spinning at Ascari.
Stroll then ended up forcing Gasly off the track when he rejoined the track, earning himself a drive-through penalty for the incident.
Evident by Perez finishing in the points, Stroll had the potential to score a good result during the race. Nevertheless, his performance on Saturday was strong and suggests signs that his qualifying performances are improving.
9) Antonio Giovinazzi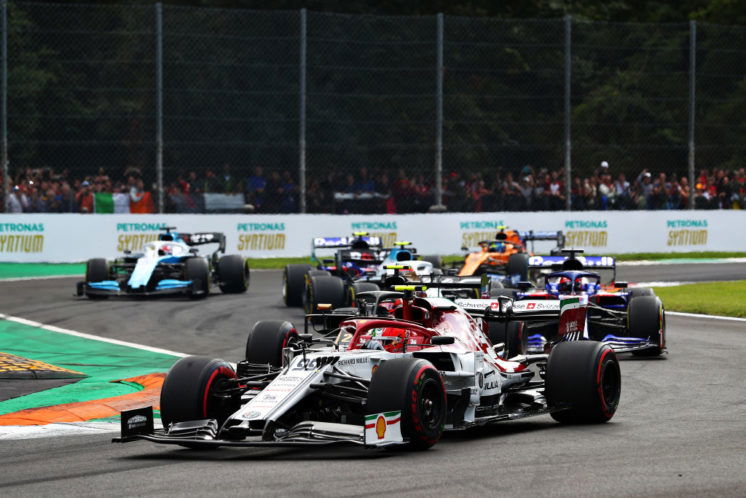 As the first Italian driver in Formula 1 since 2011, Giovinazzi went into the weekend hoping to pick up a good result in front of his home crowd.
He qualified 11th on Saturday, missing out on a Q3 appearance by just two thousandths of a second. He was promoted to 10th after team-mate Raikkonen was forced to start from the pitlane for taking a new engine specification under parc ferme rules.
Giovinazzi capitalised on the collision between Vettel and Stroll as he made up places, though he soon lost them to Perez and Verstappen in the latter stages of the race.
Giovinazzi finished in ninth place and in the points for the second time in 2019, benefiting both himself and Alfa Romeo in the constructor's championship as they battle with Racing Point and Haas for seventh place.
8) Lando Norris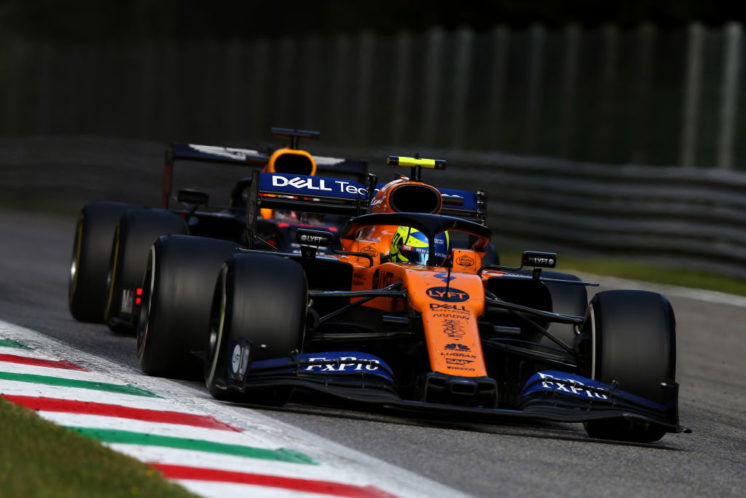 Sporting a new helmet in tribute to his hero, Valentino Rossi, as well as new power unit elements requiring him to start from the back of the grid, Norris certainly had it all to do at Monza.
Norris' race begun horribly by losing two places on the opening lap to Gasly and Perez, dropping him down to 18th.
The McLaren driver quickly composed himself and made his way back to the field to finish in 10th place, making several overtakes as well as benefiting from the drama that occurred in front of him.
Though Norris only scored a single point, it may prove crucial in McLaren's fight against Renault for fourth in the Constructor's championship.
Even still, finishing in the points, despite being at the back of the field, is why Norris makes it into the top 10.
7) Sergio Perez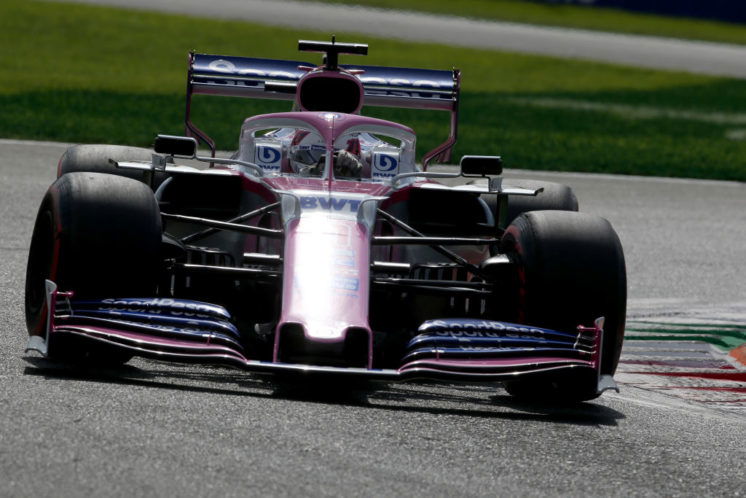 Perez weekend was certainly a rollercoaster, with highs and lows throughout the Italian Grand Prix.
His low begun on Saturday in Q1, where he lost power and was out in 17th place. With Stroll making it into Q3, Perez was unlucky to have this issue as it could have potentially cost him a very good grid slot for the race on Sunday.
Perez then had to take on a new power unit with the same specification, sending the Mexican to the back of the grid.
The race was much better for Perez, where he made up six places in the first five laps and closed the gap to the cars ahead in a points-paying position.
Using the soft tyres in his second stint, the Racing Point driver chased and passed Magnussen and Giovinazzi before fending off Verstappen in the closing stages of the race to hold on to seventh place.
A brilliant recovery drive from Perez.
6) Max Verstappen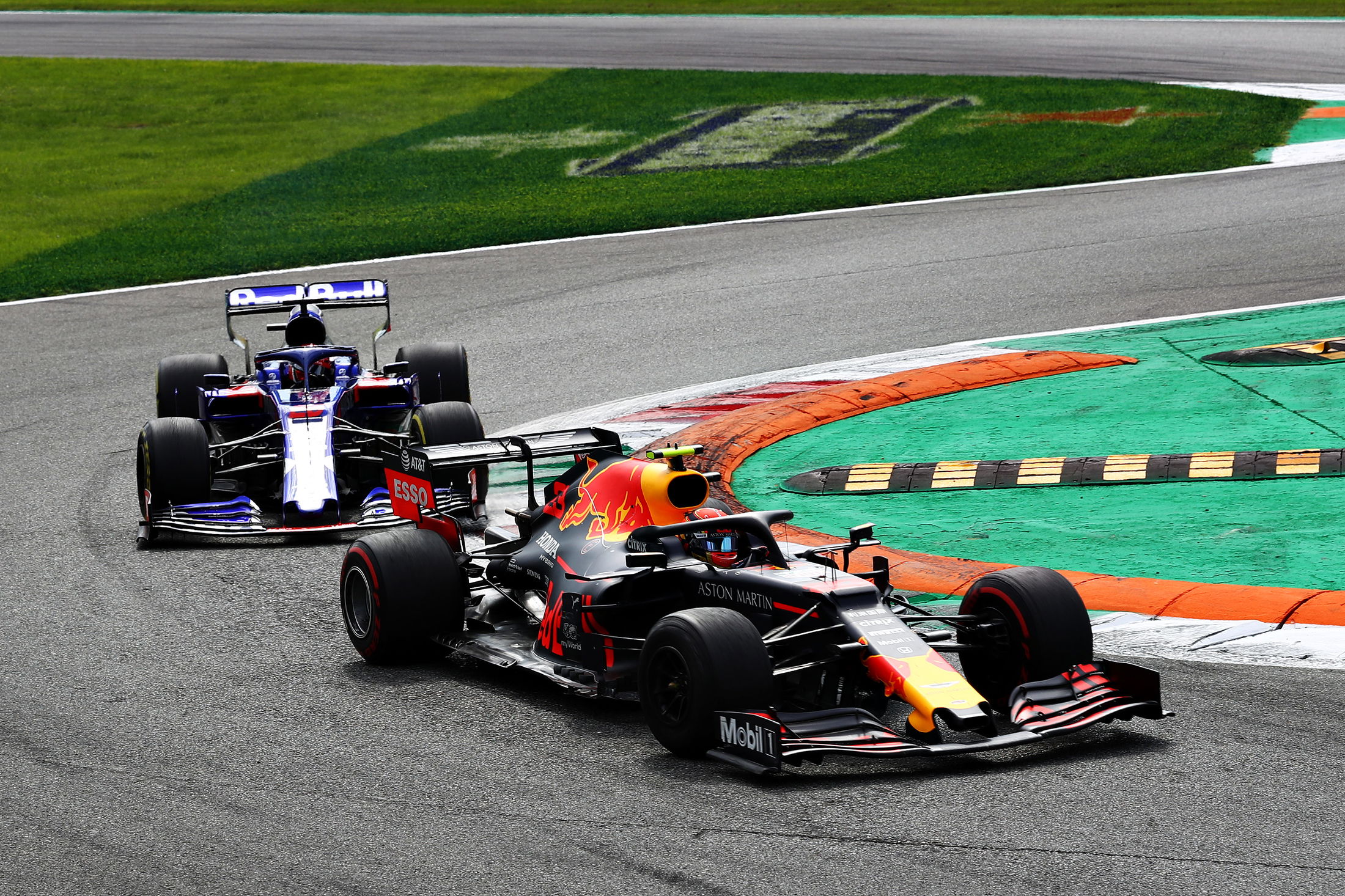 Like Norris, Verstappen was another driver expecting a tough Italian Grand Prix as he took on the new Spec-4 Honda Engine, meaning he would start from the back of the grid as well.
Verstappen's woes begun in qualifying when he reported a loss of power and meant he didn't set a representative time in Q1.
The race followed with more drama for the Dutchman when he had to pit early for a front wing change following an incident at the first chicane, dropping him down to last place and almost 30 seconds behind the rest of the pack.
Verstappen went onto the soft tyres during that pitstop and was rapidly closing in on the field. Within a short amount of laps, he caught the back of Russell's Williams before proceeding to pick off cars one-by-one.
He then had another unlucky moment when he made a second pitstop a lap before the VSC came out for Sainz's stricken McLaren at the pit exit, which could have helped the Red Bull driver close the gap further on the cars ahead.
Despite these setbacks, Verstappen managed to finish in eighth place. This was another good recovery drive from the Dutchman, who will be hoping for a much better race at Singapore.
5) Nico Hulkenberg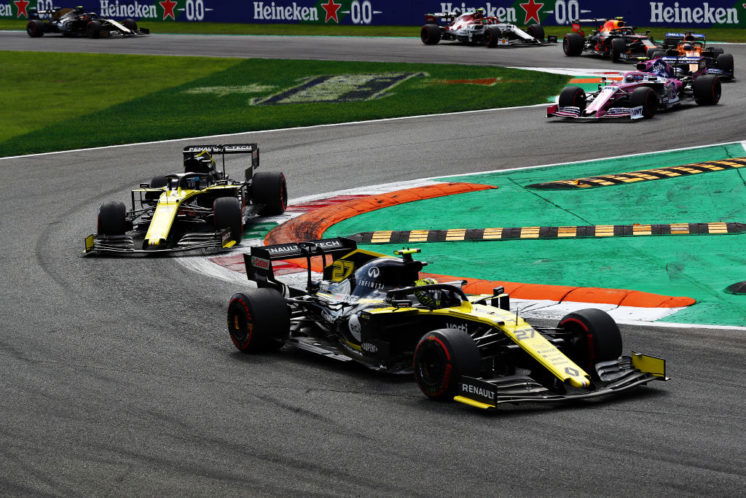 Out of contract at the end of the season, Hulkenberg was keen to put on a good performance to impress teams he may be looking to work with in the future.
He qualified sixth for the race but ran into trouble when he was called to the stewards for leaving the track unnecessarily. He escaped a grid penalty but was reprimanded for a separate incident where he slowed down unnecessarily in an attempt to gain the slipstream from another car.
Hulkenberg had a very good opening lap, getting ahead of his team-mate Ricciardo at the start before passing Vettel into Turn 4. This didn't last, however, as both cars passed him not too long afterwards. After Vettel's spin, Hulkenberg gained fifth place again with Sainz behind him.
From there, the German had a pretty lonely race once Sainz retired due to his front-right tyre not being attached properly onto his McLaren. Hulkenberg crossed the line in fifth to achieve his best result of the season so far.
4) Valtteri Bottas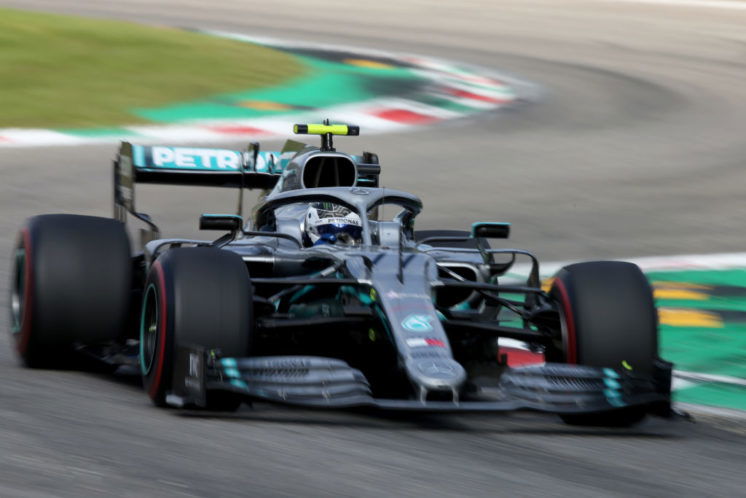 On a track that Bottas has been outperformed by his Mercedes team-mate Lewis Hamilton, his performance this year at the Italian Grand Prix was a massive improvement.
The Finn qualified third for the race behind  Hamilton and looked in a position where he could have been challenging for pole position had the drama of qualifying not occurred.
Bottas held his third place at the start but soon found himself being caught by Vettel. After Vettel's spin, Bottas was free of any threat behind and stayed on the tail of Hamilton as he watched all the action unfold.
Mercedes opted to keep Bottas out longer than Hamilton and Leclerc and it paid off as when he did end up making his stop, as his tyres were much fresher than the top two drivers.
After Hamilton's lockup into Turn 1, Bottas was promoted to second and rapidly chased down the Ferrari.
Though Bottas did get close in the final moments of the race, he made some mistakes that allowed Leclerc to get away from him. This meant that the Finn had to settle for second place, but in doing so he decreased Hamilton's championship lead by two points.
So whilst it wasn't a win, he did improve on his slim championship chances.
3) Daniel Ricciardo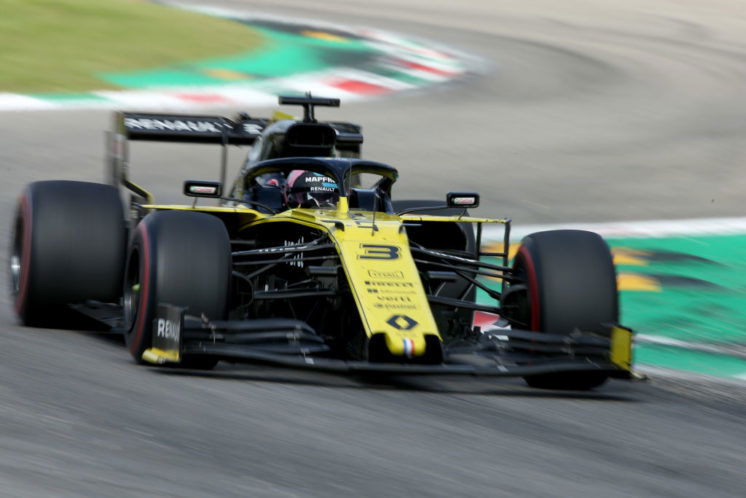 After a tough Belgian Grand Prix, Ricciardo hoped for a much stronger race at Monza to make up for what had happened a week before.
The Australian performed incredibly on Saturday as he qualified fifth for the race, one place lower then his best qualifying position of fourth as a Renault driver.
Despite losing out to Hulkenberg at the start, he quickly regained it back alongside taking fourth place from Vettel after his spin.
He then took advantage of the VSC for Daniil Kvyat's blown Honda engine that allowed him to not only retain fourth place, but also kept Hulkenberg even further back from him as a result of the time gained during that period.
With no dramas or threats around him, Ricciardo cruised to take fourth place, his best race finish as a Renault driver and the first time he has finished in the top four since Abu Dhabi 2018.
2) Lewis Hamilton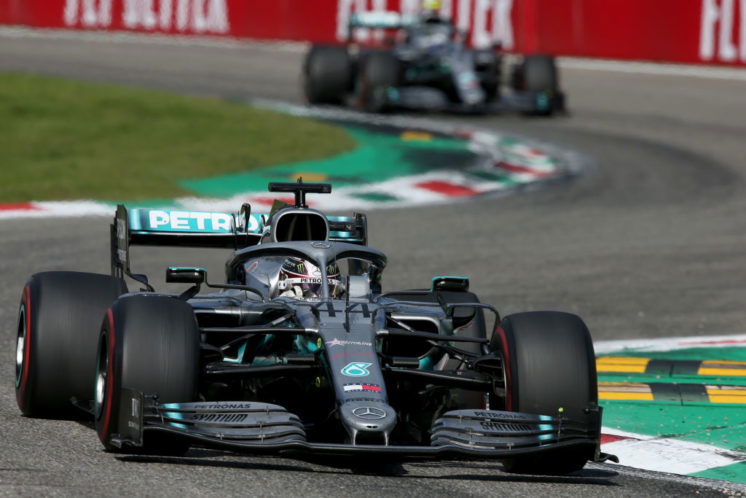 Winning the last two Italian Grand Prix's, Hamilton was one of the favourites that looked to spoil Ferrari's hopes of taking a victory as he aimed to increase his championship lead.
Qualifying on the front row of the grid, Hamilton looked to take the fight to Leclerc during the race.
The Mercedes driver kept Leclerc on his toes by keeping close to his gearbox before the team decided to try and undercut the Ferrari by pitting Hamilton on medium tyres almost halfway into the race
Though the undercut attempt was unsuccessful, Hamilton was now within DRS range of Leclerc and attempted to put pressure on the Monegasque.
When Leclerc made a mistake, Hamilton was quick to capitalise but was unable to make a pass for the lead. Hamilton appeared slow out of the exit of Parabolica and the superior straight-line speed of the Ferrari made it even more difficult for the British driver to snatch the lead as he did in 2018.
Later in the race, Hamilton made his own mistake by locking up into Turn 1 and allowed Bottas to get ahead of him. With a safe gap behind, Hamilton pitted to take the fastest lap of the race and earned an extra point.
The final result saw Hamilton finish third behind Leclerc and Bottas.
However, Hamilton was the only driver who attempted a move for the lead, and it made for good wheel-to-wheel action.

1) Charles Leclerc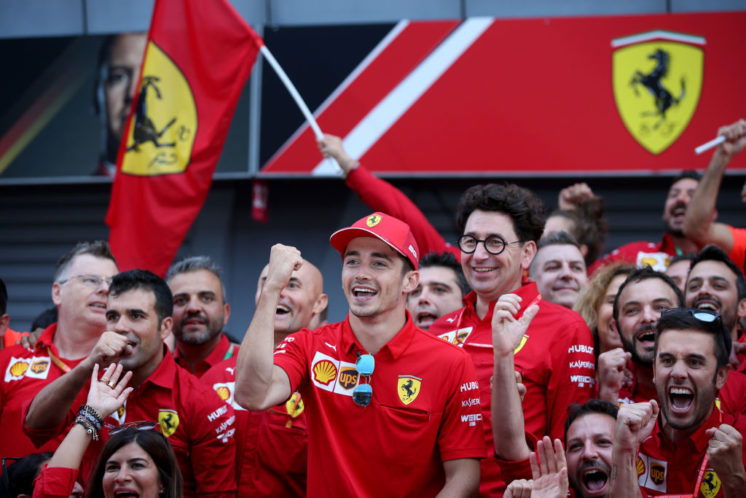 A week after taking his first Formula 1 victory at the Belgian Grand Prix, Leclerc once again found himself at the top step of the podium at Monza in front of a delighted Italian crowd.
After taking his fourth pole position, Leclerc had the challenge of fending off two Mercedes' whilst his team-mate was down in 4th and eventually unable to help following his spin.
Leclerc was quick down the straights and all Hamilton could do was watch the gearbox of the Ferrari and hope an opportunity would be present itself.
His driving was not without flaws, as some mistakes gave Hamilton the opportunity to close in and attempt to pass the youngster.
Though his defensive driving was on the limit, Leclerc was able to hold off Hamilton before having to defend from the second Mercedes of Bottas in the closing stages of the race.
Bottas, who was on softer, fresher tyres, begun closing in on the Monegasque driver. However, Leclerc did not yield and held his own to take his second win in F1 and Ferrari's first Italian Grand Prix victory since 2010.
It was an emotional win for both Leclerc and Ferrari and the joys across the team was easily seen and heard.
---