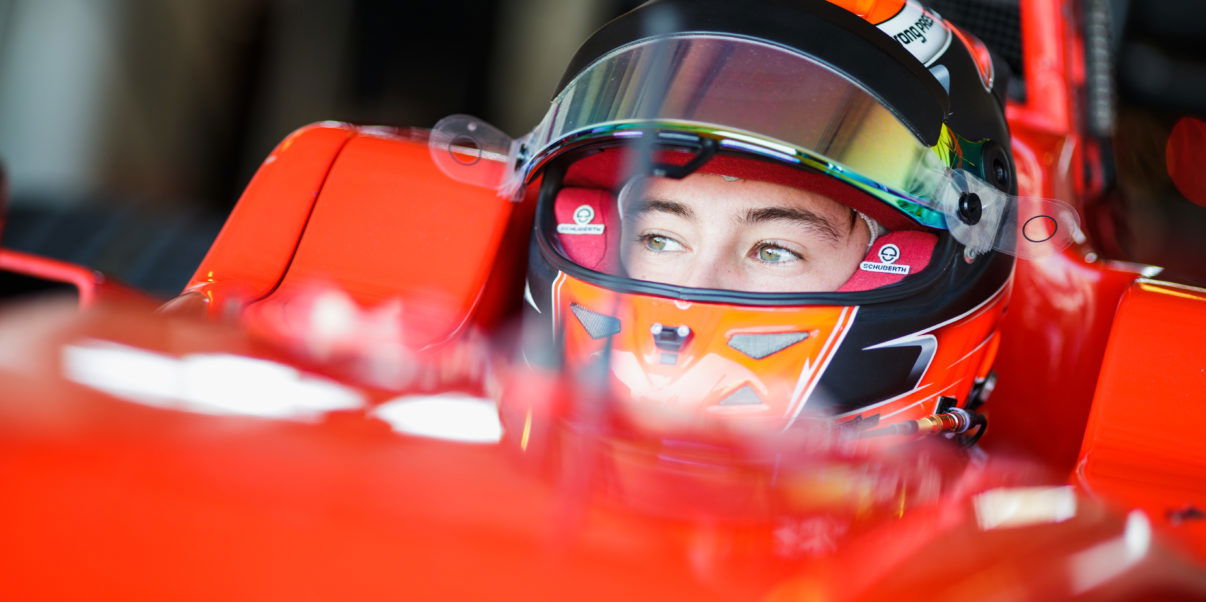 Ferrari junior Armstrong and Prema team up for FIA F3
Ferrari academy driver Marcus Armstrong will race for Prema in the third-tier of the Formula 1 support leader in 2019 as FIA F3 gets underway.
Armstrong has driven for the Italian outfit since 2017, winning the Italian F4 championship and finishing runner-up in the German category.
He went on to race in European F3 this year, having one win on his way to fifth in the drivers' standings.
His latest laps were in the first day of GP3 post-season testing at Abu Dhabi, where he sampled the GP3/16 machine of the Arden-run Charouz team.
He finished 19th overall, completing 61 laps during the morning and afternoon sessions.
"This is an exciting step in my career, and this series is definitely the place to be for a young driver in terms for development and learning," Armstrong said.
"Competition will be incredibly tight and everybody is looking forward to the new adventure.
"The car is obviously quite different to the F3 [chassis] we raced this year, not only the car itself but the engine and tyres.
"I have the right people around me to get on top of these details quickly though.
"The new FIA F3 is new for everyone, including us, but I feel confident in our team that we can hit the ground running in 2019."
Prema is one of five fresh teams entering the F1 support series next year, joining Carlin and Hitech in moving from European F3, alongside Charouz and HWA.
Armstrong is the second person confirmed after Honda-supported Yuki Tsunoda joined Jenzer, with 30 places available on the grid.
---