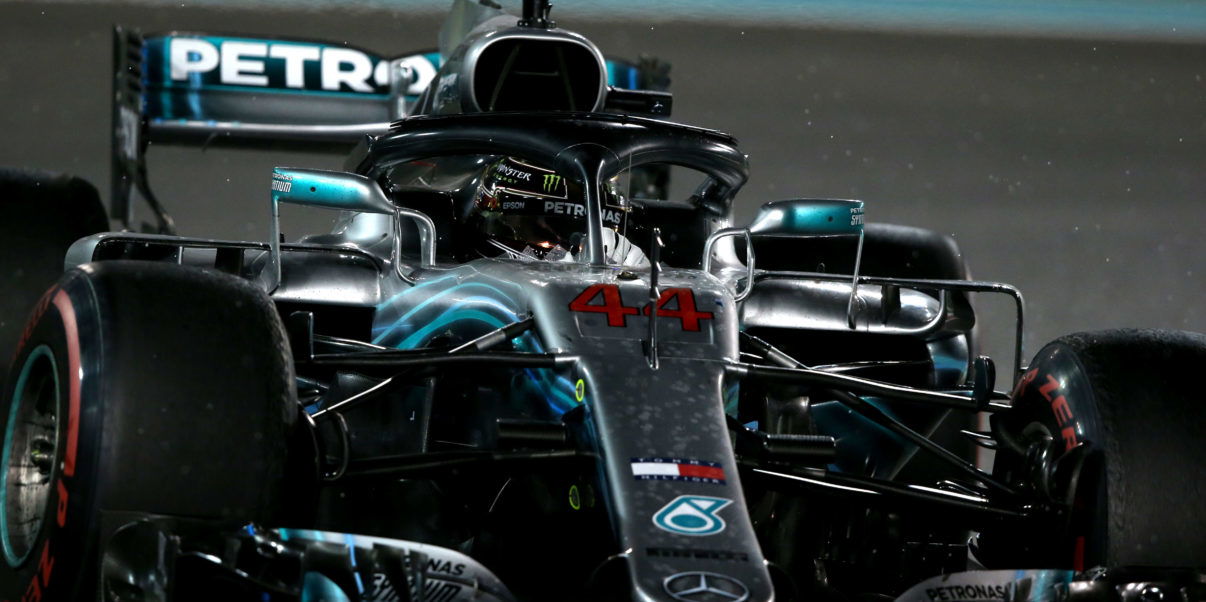 Hamilton entered final 2018 races with a "new psyche"
After winning the final two races of the 2018 Formula 1 season, Lewis Hamilton suggested that he entered the races following his title triumph with a "new psyche."
Hamilton won Sunday's Abu Dhabi Grand Prix in dominant fashion, leading for most of the race unchallenged thanks to an early pit stop under the virtual safety car.
With victory in the previous race in Brazil, Hamilton won both rounds after having sealed the title in Mexico – these wins marking the first occasion that the five-time world champion had taken race victories after having already won the year's championship.
"I really wanted to end the season strong, and I think on a personal note, I was able to do that," said Hamilton.
"On the other side, the team did an exceptional job all year long, and I really wanted, race on, race off, to deliver for them and wanted to end the way that I plan to start next year. That was kind of the new psyche. So it's been a really strong weekend, which I'm really happy with."
Hamilton finished the season in dominant form, amassing six wins since the summer break and amassed a total of 408 points – the highest ever tally in a single season.
He also praised long-time championship rival Sebastian Vettel following the season finale. "It's been a real honour and a privilege racing against Sebastian, I've known him since the F3 days and he's always been an honest, hardworking racing driver and he's always raced his heart out.
"He did a fantastic job this whole season. There's so much pressure on us all so don't look at our shortcomings as anything less than us giving our best. I know next year he's going to come back strong and I've got to do my best to come back with it, but I'm really grateful for the good times" he added.
---