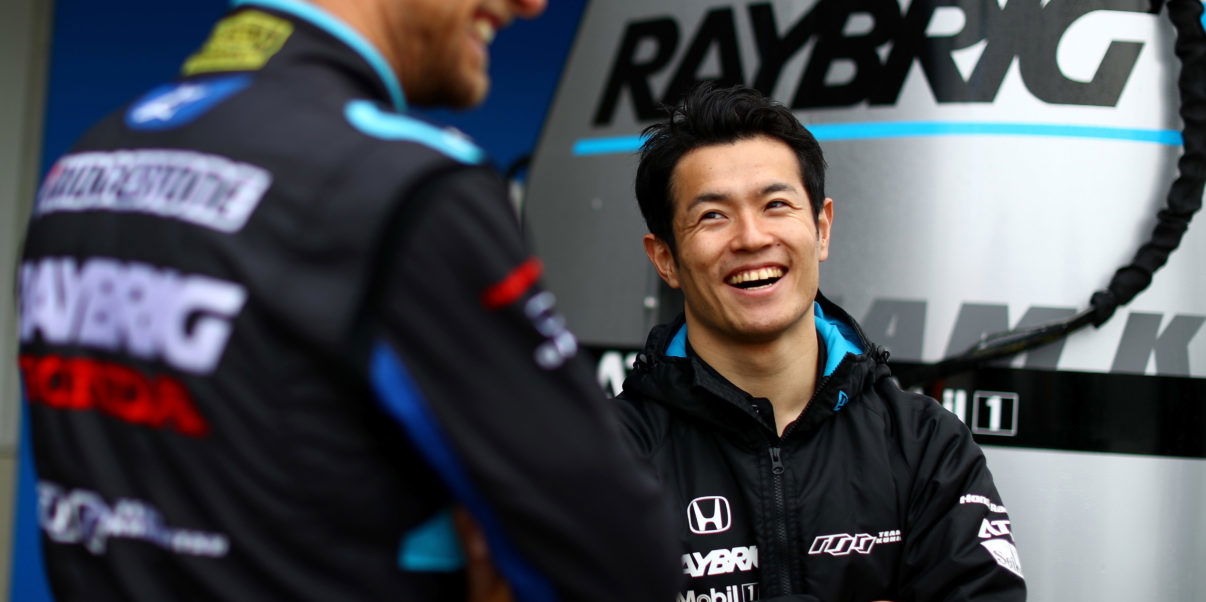 Honda star Yamamoto could be set for FP1 outings
Honda star Naoki Yamamoto could be set for Formula 1 free practice outings in 2019.
Yamamoto became the first driver in more than 10 years to win both the Super GT and Super Formula titles in the same year, when he and team-mate Jenson Button secured the GT crown last weekend.
The successful season takes his superlicense points total to 40, making him eligible to drive in F1.
Masashi Yamamoto, Honda's motorsport chief, said the 30-year-old has several possibilities for next season, including F1 outings.
"If he could drive an F1 car in FP1, he may be able to grow even further," Masashi Yamamoto said.
"It's not only being a regular driver that is important. The experience of F1 is important to him.
"I will let him get a superlicense, because we want to have several possibilities. We never exclude any possibilities."
Yamamoto is now a two-time Super Formula champion, having secured the title for the first time back in 2013.
He also previously raced in the All-Japan Formula 3 championship, taking the national class crown in 2009.
But, at 30-years-old, his age may hinder his F1 chances.
"I think that [Yamamoto's chances of a full time F1 seat in the future] is not zero," said Masashi Yamamoto.
"Whether it is the same feeling as when he arrived in Super Formula, I have not talked about that so far.
"He also go married last year, his children were born, his living environment changed. There are concerns about his age too.
"But he is the number one driver of Honda now. I have not talked specifically about it, but I would like to talk with him about it."
---