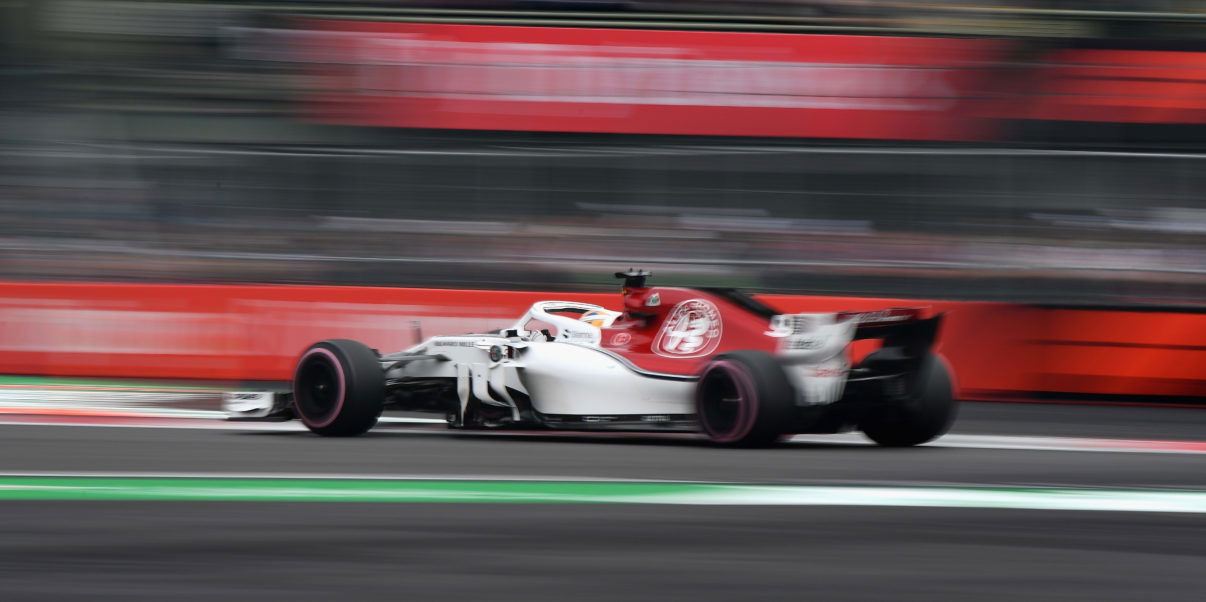 Sauber launches junior team with Charouz Racing
Sauber has partnered with Formula 2 team Charouz Racing System to launch its own junior team.
The Sauber Junior team will field drivers in F2, the new Formula 3 series, and ADAC Italian Formula 4 championships from next season.
It aims to give drivers a route from the entry level FIA series straight to F1 with one team.
"Racing is a vital part of Sauber Motorsport's DNA and the Sauber Junior Team marks an important milestone in the company history," said F1 team boss Frederic Vasseur.
"Sauber has a long tradition of helping drivers reach their full potential, having worked with the likes of Michael Schumacher, Seabstian Vettel, and upcoming star Charles Leclerc.
"With the project, Sauber further extends its racing platform with a complete and dedicated programme from the junior series the the pinnacle of motorsport. We are delighted to partner with Charouz Racing System, a highly professional team that operates with success in all the series."
Charouz Racing System managing director Bob Varvik said the team is exciting to work with the Formula 1 team.
"This is an exciting step for us because we'll be working closely with Sauber to thoroughly develop the skills of the drivers we recruit so they are capable of graduating from category-to-category and being successful," he said.
"This is a programme we're taking very seriously and the ambition is to attract the best driver talent to ensure the right level of competition and continuity.
"Our driver selection process is already underway, and we expect to test and evaluate some candidates across the F2 and F3 programmes in Abu Dhabi later this month."
Drivers running with the scheme will sport a special Sauber Junior Team livery and will be run from the Charouz Racing System's headquarters in the Czech Republic.
It's not yet clear if the new junior team will be connected to Ferrari or the manufacturer's programme, the Ferrari Driver Academy. Both Sauber and Charouz Racing System have close ties to the Italian squad.
Sauber currently runs Ferrari prodigy Leclerc, and will run Ferrari sim driver Antonio Giovinazzi in 2019, while Charouz announced its Ferrari affiliation at the start of 2018 and is currently running Ferrari junior Antonio Fuoco in F2.
---