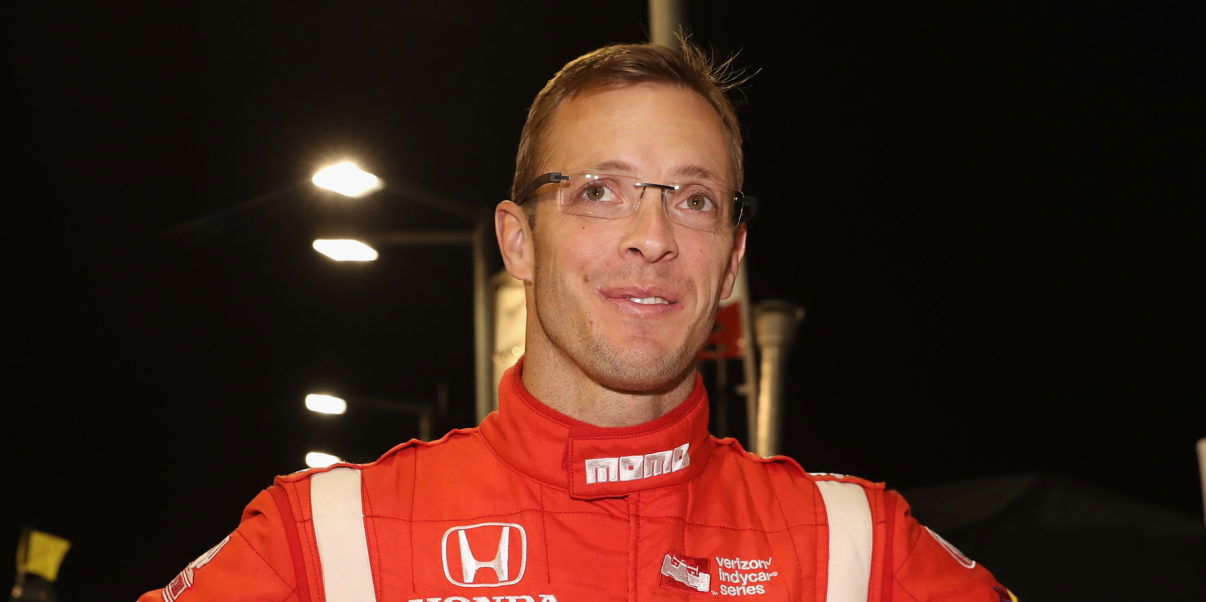 Bourdais wins in St. Pete after late contact out front
IndyCar is back and it is just as unpredictable. In a caution-filled race, last year's IndyCar Grand Prix of St. Petersburg winner Sebastien Bourdais took the win after late contact between race leader Robert Wickens and Alexander Rossi.
After Carlin's Max Chilton stalled causing a late caution with three laps to go on the restart, Rossi went inside on Wickens who had a poor restart gaining traction at Turn 1 and clipped the race leader on the exit and into the wall. Rossi escaped but the damage to Wickens #6 Schmidt Peterson Motorsports-Honda was terminal. The resulting collision gave Bourdais in P3 an opening and the lead with two laps to go.
The 2018 race saw the 38-year-old Frenchman utilize a similar strategy to 2017, of waiting on late cautions when he started last. The emotion from Bourdais was evident in the post-race interview where he talked about not retiring after his Indianapolis 500 qualifying crash and how special it was to win his home race.
The last 10 laps of the 110 lap race around St. Petersburg streets saw plenty of errors with drivers still coming to grips with the lower downforce 2018 car. One error made by Rossi locking up into Turn 9 gave Wickens a sizeable gap of 3s before the first of the cautions brought out by Juncos Racing's Rene Binder with six laps to go, bring Rossi back into contention.
Aside from the contact with Rossi, Wickens made an impressive IndyCar debut leading a race-high 69 laps, but luck just wasn't with the 28-year-old Canadian rookie today after a heart-breaking result. The stewards deemed the incident to be a racing incident and Rossi was not penalized.
The rest of the field was as mixed as out front. Team Penske couldn't switch on and other marquee names struggled in traffic, including Scott Dixon. But while the headliners lacked pace, the midfield teams and drivers made a charge. Graham Rahal started last, however cycled his way to the front.
The final podium of Bourdais, Rahal, and Rossi made this Grand Prix of St. Petersburg one to remember as Honda dominated the top 10. Reigning IndyCar champion Josef Newgarden (P7) and team-mate Will Power (P10) were the only Chevrolet cars in the top 10.
With Honda occupying the top six positions, and with not challenge from Chevy, perhaps the universal aero kits (UAK-18) has leveled the grid. There's still the performance on ovals which teams and fans will see next.
IndyCar goes West next for the Phoenix Grand Prix at ISM Raceway on April 7, and the first official opportunity to see the universal aero kits in oval configuration in the desert.
Unofficial Race Results
---