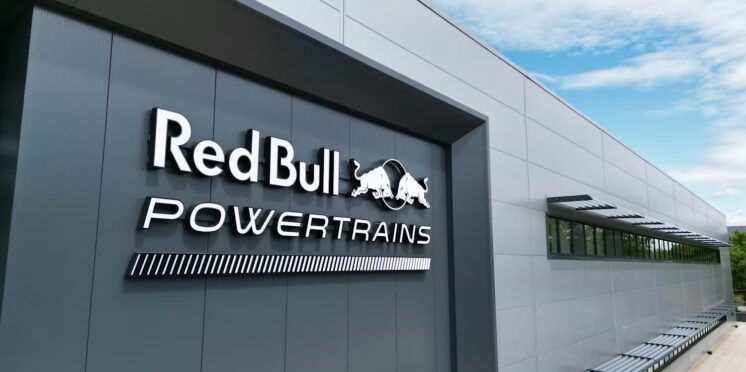 Red Bull: Prospect of racing with own F1 engine 'nerve wracking' but 'exciting'
Red Bull says the thought of competing in Formula 1 with its own engine in just over two years time is both "nerve wracking" and "exciting".
Red Bull has been the dominant force in F1 since the ground-effect era began in 2022, winning back-to-back drivers' and constructors' championships.
But while it is enjoying its current success, the Milton Keynes-based outfit also has an eye on the future for when it designs and manufacturers its own power unit for the next regulation change in 2026.
Since Red Bull set up its Powertrains division in 2021, it has invested heavily to get the project off the ground and recruited key personnel to ensure it will be competitive from the get-go.
Red Bull team principal Christian Horner is clear that embarking on this journey is a huge challenge but has no concerns the project could struggle to make an instant impact.
Asked if there was any apprehension about running its own engine with the added risk of failing to hit the ground running, Horner said, as quoted by Motorsport.com: "Yeah, but that's life, isn't it? Nothing lasts forever. You just got to keep evolving."
Red Bull only decided to go down the route of producing its own power unit when Honda announced in 2020 it would leave F1 at the end of the following year.
When Red Bull launched its 2023 title-winning RB19 car in February, it also announced Ford as a technical partner for 2026 which will see the American car giant's name appear on the engines.
Horner said not having to rely on the performance level of an engine manufacturer was something that stood out when Red Bull was considering going down this route.
"At the moment we don't want this season to stop," he said. "But 2026, it's the next chapter for us, and it's taking control of the one bit of variable that we've had.
"I don't think people perhaps comprehend the scale of the challenge that we've taken on for 2026. But the way the team is attacking it is exactly the same way that we have with the chassis.
"We've got two years which seems like a long way away, but we've pretty much got 100 weeks now to when we're rolling down the pitlane with a Red Bull-designed and manufactured engine in the back of the car. So that's nerve wracking and exciting all at once.
"But we're on a good trajectory. We have got some great people involved, and we have got a great culture. We're looking forward, and I'm looking forward, to it."
---