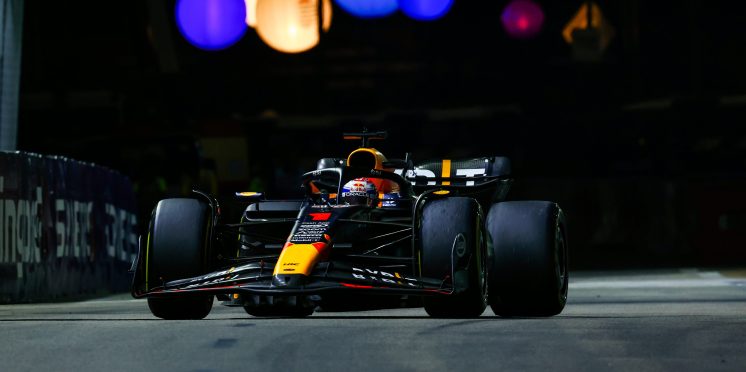 FIA accepts mistake to not penalise Verstappen in Singapore
The FIA has admitted it should have handed Max Verstappen a penalty rather than a reprimand for impeding in qualifying at the Singapore Grand Prix.
Verstappen was placed under investigation for three separate incidents in Singapore, including two cases of impeding other drivers and one for waiting at the end of the pitlane with a queue of cars behind him.
Following the stewards' review, Verstappen escaped a sanction for blocking Logan Sargeant and only received reprimands for holding up Yuki Tsunoda and waiting in the pitlane.
As Verstappen hadn't received a radio message to warn him that Tsunoda was on the fast lap, it was determined to be mitigating circumstances.
Speaking after qualifying in Singapore, Verstappen had said he expected to be handed at least one grid penalty and admitted fault for the Tsunoda incident.
But following a confab with Formula 1 teams, the FIA confirmed that Verstappen should have had a three-place grid penalty for one of the offences that would have dropped him down to 14th for Sunday's race.
The matter was raised during a meeting with team bosses on Friday at Suzuka, where FIA steward Mattero Perini admitted it had made an error in not penalising Verstappen for the impeding offence.
Some drivers had also expressed their surprise at the verdict, especially as others have received harsher sanctions for similar incidents to Verstappen's.
The FIA stressed that the decision on Verstappen would not set a precedent for future cases, and that the lack of warning from team to driver will not be seen as a free get out of jail card to escape a more severe punishment.
---