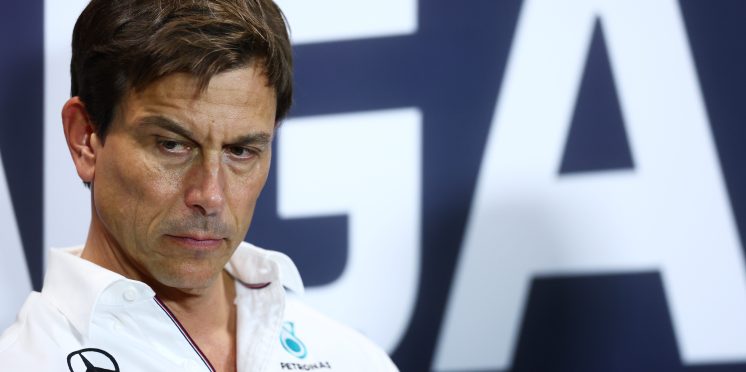 Wolff: F1 faces 'disarray' if Massa succeeds in 2008 title legal bid
Formula 1 would risk falling into "disarray" if Felipe Massa's legal bid succeeds in overturning the 2008 championship, warns Mercedes boss Toto Wolff.
Massa has begun proceedings to present a legal case that he was the rightful winner of the 2008 drivers' title that he lost out to Lewis Hamilton by one point.
The Brazilian believes the conspiracy that the FIA and FOM knew about the 'Crashgate' scandal from that year's Singapore Grand Prix but decided to not take action before the title was decided, is enough evidence for him to make a legal case.
Massa's legal team is currently awaiting a response from the FIA and FOM over the matter before it considers its options.
Wolff admitted in Singapore that Mercedes was following Massa's legal bid with "curiosity" as it could set a precedent for his team to argue its own case over the 2021 title decider in Abu Dhabi.
But while he watches the developments with interest, Wolff is not convinced Massa has a strong enough case to get the title handed to him.
"I don't think he has a case, to be honest," said Wolff, as quoted by Motorsport.com. "We are signing up to sporting regulations. They're very clear, and you commit as a licence holder.
"If everybody were to open up situations then the sport would be in disarray, and especially when you look at the full championships: there's so many things that have an influence whether you win or lose that I don't see the case to be honest.
"On the civil case side, I don't know, let's evaluate whether there's some damages that could be claimed. I think reputation, they have a difficult position, what is it? But yeah, for me, this is like watching a telenovela, or soap opera playing out in front of me."
Despite the scepticism around his legal bid, Massa is not fazed by Wolff's comments, saying: "I think this just shows that we are on the right path and that people in F1 are realising the seriousness and importance of our case."
He added: "As I've always said, I'm seeking justice, my childhood dream, a title for an entire nation, for Brazilians. And for the tifosi too.
"This is entirely my and my family's fight, so we did everything we could to have the best professionals in the world on our side."
As Massa's legal team hope for the truth around the 2008 investigation to be uncovered, Massa himself hopes the FIA and FOM will be transparent.
"I hope today's FIA and FOM are different [from 2008]," he said. "The two entities have the chance to prove this, repairing the mistakes of the past, for the good of the sport."
---