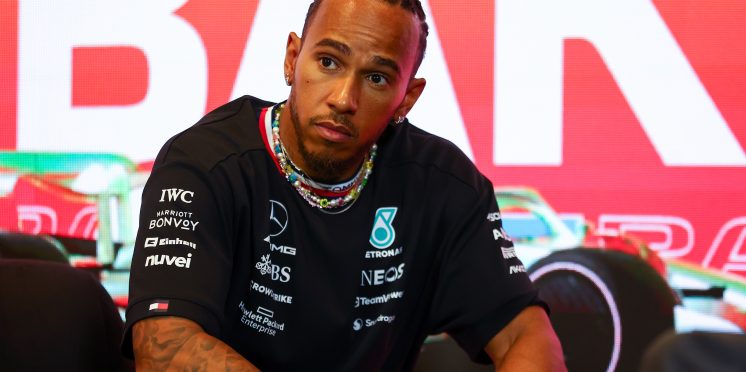 Hamilton says he is 'in his prime' as Mercedes contract negotiations continue
For months, the Formula 1 world has been waiting for Lewis Hamilton to renew his contract with Mercedes.
Whenever questioned about the potential renewal, both Hamilton and Mercedes team boss Toto Wolff have assured fans that their partnership will continue. If this is the case, why has Hamilton still not signed the contract?
His resistance to signing a new deal has only fuelled speculation that Hamilton is headed for a team change or even retirement, but speaking to ESPN, Hamilton set the record straight about his future in Formula 1.
"I don't plan on stopping any time soon," said the seven-time world champion. "I'm not at the end of my career, I'm not in the downhill slope of my career. I'm in my prime."
Speculation on Hamilton's future rose again when Italian media reported that Charles Leclerc had been in talks with Mercedes over a potential exit from Ferrari, although both Wolff and Leclerc denied this.
Speaking about the next chapter of his career, Hamilton reassured fans he would not be driving for the Scuderia.
"I thought about and watched the Ferrari drivers on the screens at the track and of course you wonder what it would be like to be in red.
"But then I go to my team, to Mercedes, and this is my home. I'm happy where I am. I haven't signed a contract yet, but we are working on one."
A late contract renewal isn't a new occurrence for Hamilton and Wolff, as his latest two year deal was only signed in July of 2021. Speaking on his next contract with the German manufacturer, Hamilton said the delay in negotiations was because of a sense of trust between himself and Wolff.
"The relationship is very special. I think we have been able to really confide in each other and be open and honest."
"There is no panic [over the contract], we will get to it, neither of us feel pressure, we are always honest."
---