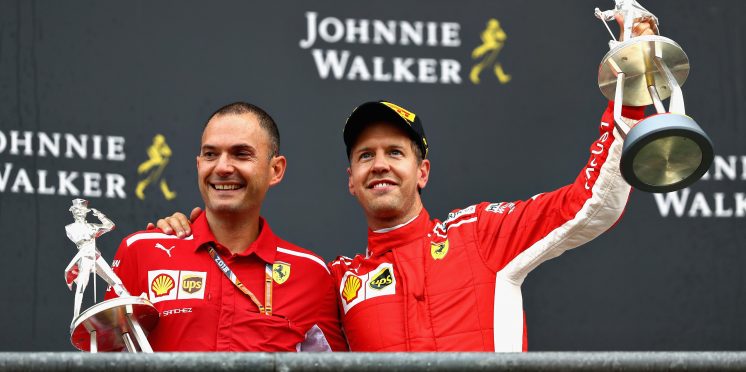 Ferrari's head of F1 vehicle design resigns
Ferrari has reportedly been hit with the surprise departure of one of its senior technical figures just one race into the new Formula 1 season.
Reports on Thursday revealed David Sanchez, who is Ferrari's head of vehicle concept, has handed in his notice after more than 10 years at Maranello.
Sanchez joined Ferrari in October 2012 from McLaren as principal aerodynamicist, while its driver Fernando Alonso was embroiled in a title fight with Red Bull's Sebastian Vettel that would go down to the final race.
From his arrival, Sanchez would gradually work his way up the technical ranks, becoming chief aerodynamicist in 2016 before being promoted to chief engineer and head of vehicle concept in 2019.
The Frenchman was effectively responsible for the design and development of Ferrari's last two cars, working on both last year's F1-75 and its current 2023 challenger the SF-23.
Sanchez was seen as a key member of the Ferrari team under Mattia Binotto's reign as team principal and played a key role in the Italian outfit's resurgence in 2017 when he helped design the race-winning SF-70H.
His departure comes just days after Ferrari's disappointing start to this season in Bahrain with Charles Leclerc retiring with engine issues and Carlos Sainz only managing to finish in fourth.
New Ferrari boss Fred Vasseur is already facing the challenge of trying to devise how the team can close its deficit to Red Bull after taking over from Binotto in January.
Ferrari is set to have to rely on an internal reshuffle of its technical staff in the short term as a direct replacement for Sanchez from a rival team would likely be delayed by a period of gardening leave.
It is not currently known where Sanchez's next move will be, but speculation has linked him with a return to McLaren.
---