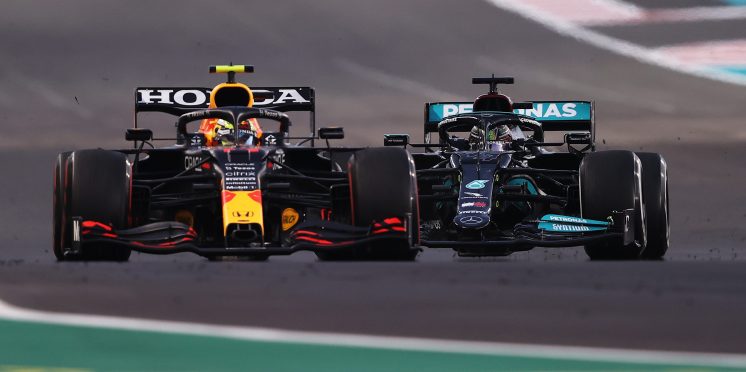 New Red Bull engine chief to join in May after Mercedes agreement
Red Bull and Mercedes have confirmed they have both reached a deal over the signing of new technical director Ben Hodgkinson.
Last year Red Bull announced it was to create its own engine division named Red Bull Powertrains, with the facility set up in the wake of Honda's departure from Formula 1.
Hodgkinson was unveiled as Red Bull's major signing to its new power unit department, but there was no indication as to when he could start his new role due to his contract with Mercedes.
Both teams fought out an intense title fight in 2021, which on occasion threatened to boil over amid simmering tensions on and off the track.
But on Friday, Red Bull and Mercedes revealed they had come to a settlement that would allow Hodgkinson to start his new position in May this year.
"Mercedes F1 and Red Bull F1 today reached an agreement regarding the appointment of Ben Hodgkinson," a joint statement read.
"Under the terms of that agreement, Ben, who joined Mercedes in August 2001, will be free to join Red Bull Powertrains from 24 May 2022."
Hodgkinson's arrival is seen as a coup by Red Bull given he has worked for Mercedes for over 20 years and been the German manufacturer's head of mechanical engineering since 2017.
Red Bull team principal Christian Horner said at the time of Hodgkinson's signing that his proven track record proved he was capable of "leading a like-minded team of highly skilled engineers."
Hodgkinson is not the only Mercedes team member to make the switch to Red Bull, with five other engine staff also making the move over to Milton Keynes last year.
---