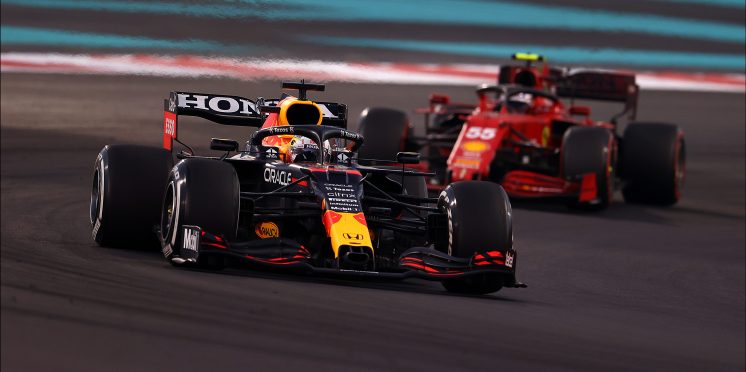 Ferrari: 'very naive' to assume catching Mercedes and Red Bull will be easy
Ferrari says it would be "very naive" to expect it can easily close the gap to Red Bull and Mercedes under Formula 1's new technical regulations this year.
F1's biggest set of rule changes since 2009 will see a complete overhaul of the technical regulations, with an all-new car concept – that includes the return of ground effect – and new 18-inch tyres.
The aim of the new ruleset is to make it easier for cars to follow closely and increase competition up and down the grid, with Ferrari eyeing an opportunity to return to winning ways after back-to-back winless seasons.
The Italian outfit chose to cease development of the SF21 early on in the year, but despite this Ferrari still managed to fend off McLaren to finish third in the constructors' championship.
Mercedes and Red Bull's season-long title fight meant neither team could afford to shift focus to their 2022 challengers, giving its rivals renewed hope it can challenge the pair for both championships this year.
But Ferrari sporting director Laurent Mekies doesn't expect Mercedes and Red Bull to be left playing catch up this year, despite both teams developing their 2021 cars until late in the season amid their title battle.
"I'm sure they had to develop this year," Mekies said, as quoted by Motorsport.com. "However, they are in both cases incredible organisations, and it's enough to look at the results to see it.
"Therefore, I would not underestimate for one second their capability to produce a great 2022 car.
"Yes, they had to spend more on 2021, but if you look at the results they have produced in the last 10 years, one and the other, you will need to be very naive to think that it's going to be easy to close the gap.
"Because ultimately, you still have to close the gap. Even us, we look at the 2022 car numbers compared to where we are, and if compared to where we are is X number of tenths slower to these guys, then we need to get that gap plus the gap to them.
"So I would not be too worried for them."
Ferrari's hopes of ending its 14-year title drought rest on a car that it revealed will feature "a lot of innovation", as well as a "significantly different" power unit to the one used in 2021.
---