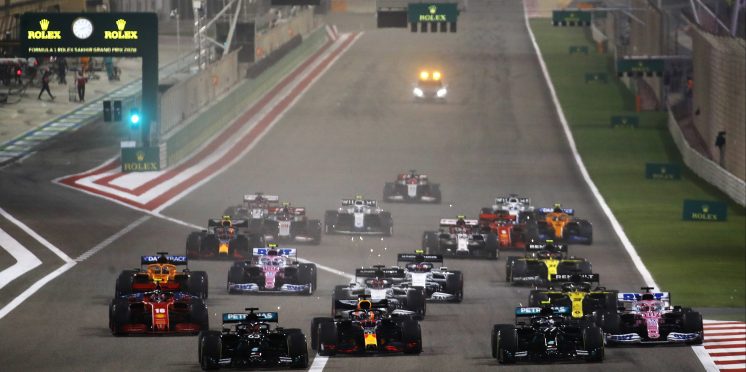 F1 2pm start times set to return in 2021
Formula 1 is set to revert to 2pm race start times at European races for the 2021 season pending approval from teams.
A change to the start times was made in 2018 by F1 owners Liberty Media who felt moving the time slots back to 3:10pm would boost audience figures.
The move to begin races at 10 minutes past the hour was to allow broadcasters to wrap up their pre-race programme prior to lights out.
Liberty believed it would also aid American television audiences to schedule one hour later due to the time difference.
But the change didn't prove popular with F1 personnel as they had to pack up after a race weekend at a later time, leading to F1 to propose a return to on the hour race start times.
According to Motorsport.com the changes are expected to be ratified soon providing all teams vote in favour, with the timing of drivers leaving the pitlane to head to the grid for the pre-race ceremony to also be altered.
Races that do not take place in a European time zone will be moved to a start time that suits its audiences.
Elsewhere, pre-season testing is poised to move from Spain to Bahrain in the wake of the pending postponement of the season-opening Australian Grand Prix.
Postponing the Albert Park race would mean Bahrain would host the first race of 2021 on March 21, making sense to hold winter testing in Sakhir to reduce travel and costs.
Reports suggest no dates have been confirmed as teams are in disagreement as to when the three-day test will take place.
As per to sporting regulations, testing must be run between February 1 and 10 days before the first round of the season.
Bahrain last hosted F1 pre-season testing in 2014 at the beginning of the V6 hybrid era, but has held regular in-season tests in that time.
---