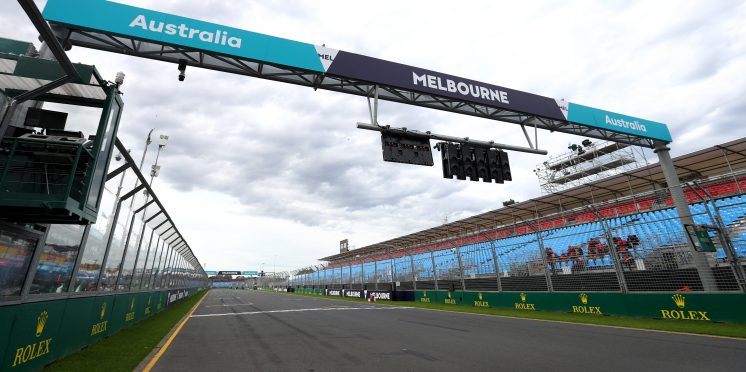 2021 Australian GP poised to be postponed over COVID-19 fears
Formula 1's season-opening Australian Grand Prix is set to be postponed over growing concerns of a new strain in COVID-19 cases.
The global pandemic caused a four-month delay to the 2020 season and resulted in significant changes being made to the original calendar, with a major reshuffling reducing the schedule to 17 races.
F1 bosses announced a 23-race calendar last November, which showed a clear intent to return to a more normal attrition of races in 2021.
This season was due to begin on March 21 in Melbourne, with the series planning to return to Albert Park following the last minute cancelation to last year's event.
But with COVID-19 cases rising and Australia's strict travel restrictions requiring a 14-day quarantine period, there are now doubts over race going ahead.
According to Motorsport.com, the Australian Grand Prix will be postponed with a view to gaining a new slot later in the campaign.
This would mean Bahrain, which is currently scheduled on March 28, would become the opening round of the season.
A decision is expected within the coming weeks as construction work on the Albert Park circuit traditionally begins in late January, although race tickets have not yet gone on sale.
Should Australia be moved back to a later slot, it is likely to be nearer the end of the season given the calendar is already congested after the summer break.
Between the Belgian Grand Prix on August 29 and Abu Dhabi on December 5, there is only four potential dates where Melbourne could be rescheduled.
Since the start to the truncated 2020 season, F1 has enforced strict health and safety protocols to limit the speed of coronavirus within the paddock.
Only three drivers contracted the virus through the campaign, with rigorous testing ensuring anyone entering the paddock delivered a negative test.
---