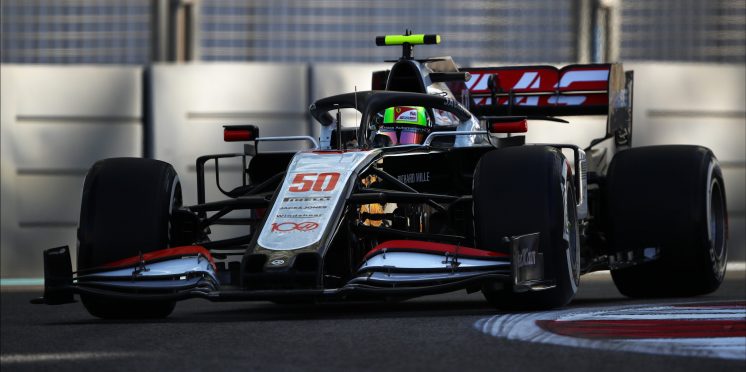 Binotto predicts 'very difficult' first F1 season for Schumacher
Ferrari team principal Mattia Binotto believes Mick Schumacher will endure a "very difficult" debut Formula 1 season given he takes time to get up to speed in new categories.
Schumacher secured a seat at Haas for 2021 off the back of his title-winning Formula 2 campaign with Prema, winning two races on route to the drivers' crown.
The German, who is a member of the Ferrari academy, has shown in junior formulas that his best form comes in the second year, having won both his F3 and F2 championships in his sophomore seasons.
Asked to give his predictions for Schumacher, Binotto felt his first F1 campaign is likely to share a resemblance to his junior career.
"I think that it will be very difficult for him at the start. If I look at his past experience, both F2 and F3, normally he is delivering his best in the second season and not the first," Binotto said, as quoted by Motorsport.com.
"Compared to Charles [Leclerc], Charles normally is very fast on the very first day. I think that Mick, the way he has developed himself, he is learning a lot in the first season and eventually even the start of the second. Then he becomes very strong in the second half of the second season.
"So that's why I think two seasons will be important for him. But already in the second [year], I'm expecting to see progress compared to the first one."
Schumacher is tipped to graduate to Ferrari at some point down the line, where his father seven-time world champion Michael Schumacher won five word titles for the Italian team.
Asked what Schumacher would need to deliver at Haas in order to be considered for a future Ferrari seat, Binotto was clear consistency would be key.
"I'm really expecting him to prove how fast he is in an F1 context, both in qualifying and race," Binotto added.
"But even more than that, to prove that he is very strong in the race pace, and consistent in terms of bringing the car home in a good position in the race.
"Carlos [Sainz] is very good in that. Normally he is even finishing in a better position compared to the qualifying, so that is what you may expect from a driver, and what I'm expecting from Mick in the next two years."
---