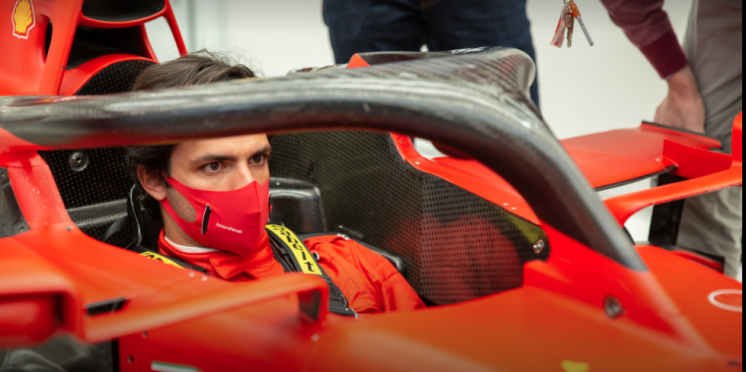 Ferrari not a team that 'devours' drivers, says Sainz
Carlos Sainz has defended Ferrari's environment insisting it isn't a team that "devours" its drivers, but plans to create a similar atmosphere to what he had at McLaren.
Sainz is leaving McLaren after two years to join Ferrari, where he has been signed to partner Charles Leclerc to try and help revive the Italian outfit's fortunes.
The Spaniard played a major part in McLaren's recent resurgence, enjoying two impressive seasons in which he claimed two podium finishes.
Sainz has made it known how McLaren's atmosphere got the best out of him, but Ferrari has a history of falling out of favour with its drivers, particularly during tough periods.
Although his predecessor Sebastian Vettel's frosty exit from Ferrari after six years could be seen as a warning sign, Sainz is not concerned a similar scenario could play out.
"Ferrari is not a team that eats and devours its drivers," Sainz said, as quoted by Motorsport.com. "If you see Vettel's career… what driver wouldn't have wanted to spend five years at Ferrari like he has been?
"The longest I've been in a team is two years, so if Ferrari is a team that devours drivers, what are Renault, Toro Rosso and all the others?
"Alonso also spent five years at Ferrari. That doesn't seem like a team that devours drivers, but cycles.
"Of course I want to have a cycle at Ferrari, create a similar environment [to McLaren] there. I already have experience in creating a works team, and I hope I have a team equal, similar or better than the one I have at McLaren. I'm going to do my best to have it."
Sainz said his stint at McLaren has turned him into a more rounded driver, which is reflected in his results having finished sixth in the drivers' championship two years running.
"A team like McLaren has allowed me to get the best version of myself as a driver," Sainz said.
"I am an improved version of what I was at Toro Rosso and Renault. I have improved in races, in starts, in qualifying, but I don't know where I am better now. It has been a continuous and probably more advanced progression than I thought.
"In McLaren I have felt more comfortable than in other places, and that stability of a two-year contract has allowed me to improve as a driver and adapt more to the car, get more performance. I'm very happy and very grateful for these two years."
---