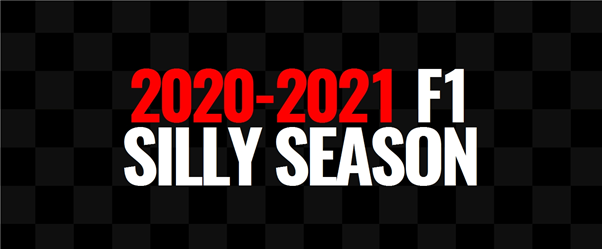 F1 Silly Season In Full Swing
With business all but concluded in terms of who will be crowned world champion for 2020, the focus shifts to business elsewhere and with a number of grid slots still available for 2021, the F1 driver transfer market is in full swing.
A market that could even have an opening at Mercedes, should Lewis Hamilton decide not to sign on for at least another year and if that proves to be the case, there would be an almighty scramble for driver talent by the German manufacturer.
Then again, when you consider those that are already locked into deals for 2021 and beyond, it would prove to be rather slim pickings from the newly crowned manufacturers champions and therefore, they will hope that their British superstar stays put.
While if Hamilton does call time on such an incredible career, one of his final acts will most likely be the capture of a seventh world title at the Turkish Grand Prix and what better way to do so, than by winning the race itself.
Which means if you fancy a bet on such an act, the F1 odds at BetOnline, review currently have the Stevenage born driver as the favourite and it will take a brave person to look elsewhere in terms of picking a winner.
While it will take a brave person to suggest who will be the second driver in Red Bull's lineup for 2021, as the performances of Thai driver Alex Albon have certainly flattered to deceive over the past few months.
Usually, the energy drink backed team will promote from within their own talent academy programme, but it seems as if the well is starting to run dry and with drivers going back and forth between Alpha Tauri (formerly Toro Rosso) and Red Bull, there a lack of options available.
Which means there could be good news for somebody such as Sergio Perez, as after the Mexican was disposed at the soon to be newly named Aston Martin team by four-time champion Sebastien Vettel, he has been left without a drive.
Technically there is still an opening at what was Force India for 2021, then again with Lance Stroll being the owner's son, there is no doubt that an element of nepotism will come to the fore – that or Christmas might be very awkward in their family home.
Which means with the Aston Martin seats all but secure for next year, Perez will have to keep his fingers crossed for a change of recruitment policy at Red Bull and if so, he would most likely be the frontrunner for such a drive.
If Red Bull decide to look from within once again, then the options are even more few and far between for the Mexican and with Alfa Romeo recently announcing no driver changes for next year, the Italian team are now out of bounds.
Which means it is only Haas that still to confirm either of their two racers for the following year's activity and when you consider that current teammates Kevin Magnussen or Romain Grosjean have not seen eye to eye in recent years, now may be the time to split the two apart for good.
To the point, where neither party will be welcomed back by team principal Guenther Steiner and although on the face of it, it means that Perez's chances of a Haas seat next year have doubled, that is not necessarily the case.
Because Steiner has gone on record to say that one of those available berths will be filled by a member of Ferrari's Junior Driver Academy and when you consider that the Haas team use the Prancing Horse badged engines, that does not come as the biggest surprise.
Which means, there could also be the third Schumacher on the grid for 2021, as Michael's son Max will look to continue his career progression and this could prove to be the perfect team in which to facilitate such as a move.
Should Schumacher take a seat at Haas, their team principal may decide to opt for an element of experience to go alongside him, rather than two rookies and if this is the plan, than Sergio Perez will be the perfect fodder for the son of the legendary seven-time F1 champion.
---