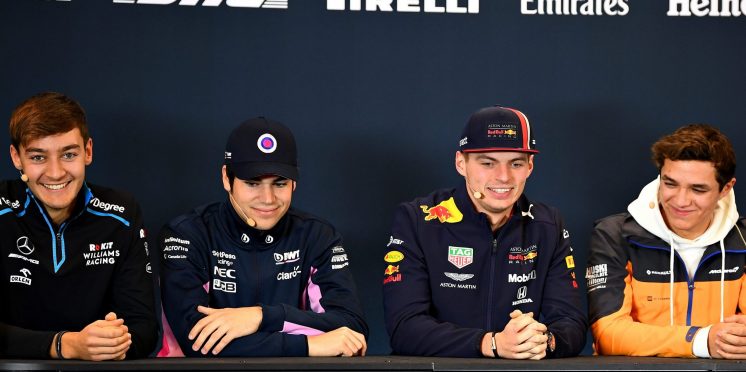 How the next generation of drivers kept us entertained in lockdown
When the start of the Formula 1 season was postponed due to coronavirus it felt like it would be an eternity before we saw any racing from our favourite drivers.
Fortunately, thanks to the benefits of modern technology, we have been able to get at least a snippet of on track excitement…well at least virtually.
Thanks to 'Twitch' streaming we have witnessed not only some great on track virtual F1 action. But we have also had the chance to experience the "joys" of a bald Lando Norris, a banana wearing Charles Leclerc and a truck driving George Russell (who is still having difficulties locating shirts!).
Even though I know we were all craving and missing the F1 season, I believe that in some small ways this postponement has been beneficial and rewarding to both fans and drivers.
Sometimes F1 can feel over politicised and the personalities at the heart of the sport, the drivers, can feel like simply distant figures. On race weekends we see a lot of the drivers but how much of what they say reflects their real personalities?
The main thing I have enjoyed about seeing the drivers in lockdown, in Virtual GP's and Twitch streams is the fact that we have had the opportunity to see them interact and joke in the comfort of their own homes, completely uncensored.
In many ways seeing drivers in a setting a world away from F1 has only increased my love for the sport and the drivers at the heart of it.
Not only have they been keeping us entertained with virtual racing and countless shenanigans, but they have also been giving back to vulnerable communities by raising thousands of pounds for various COVID-19 relief funds.
In these dark and difficult times, F1 drivers have done something so simple yet so effective, they have brought joy to millions of fans by simply being themselves and interacting with each other not as drivers on opposite teams but as friends.
This new generation of young drivers have shown over this lockdown period that they have the ability to connect with fans not only on the racetrack but from their homes too. In this time of uncertainty, one thing is for sure, the future of F1 talent is undeniably bright.
---