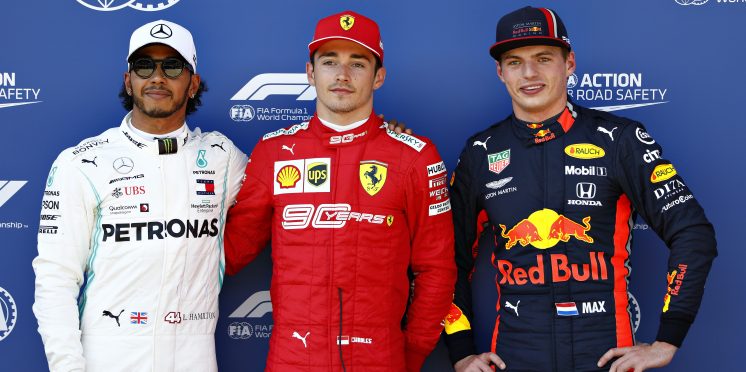 Horner relishing 'old dog' Hamilton taking on F1's talent wave
The prospect of seeing how Lewis Hamilton can cope with the emergence of Formula 1's "wave" of talent is exciting for the sport, says Red Bull boss Christian Horner.
Horner's reference is of 22-years-olds Max Verstappen and Charles Leclerc, who are both widely tipped to be the heir to Hamilton's throne when the Briton retires.
The pair recently committed their futures to their respective teams with new long-term deals. Verstappen is tied down at Red Bull until 2023, while Leclerc signed a contract extension to remain at Ferrari through to 2024.
Although Hamilton was largely unchallenged on route to his sixth F1 title in 2019, Horner sees a future battle between all three drivers as a fascinating proposition.
"Every now and again, you get a wave coming along and I think we've got that at the moment," Horner said, as quoted by Motorsport.com.
"So I think especially exciting is the Max/Leclerc dynamic, how that's going to play out over future years, how Lewis can still go toe to toe with those guys.
"Because there's life in him yet as well and I think he's keen to gauge himself against the young wave that's coming through.
"I think for Formula 1 it's fantastic to have the dynamics of the young guys, the challengers, coming through and some of the older guys that are the old dogs that know all the tricks."
This season Hamilton will attempt to equal Michael Schumacher's record-breaking seven championships, as Leclerc and Verstappen aim to clinch their maiden F1 crowns.
---