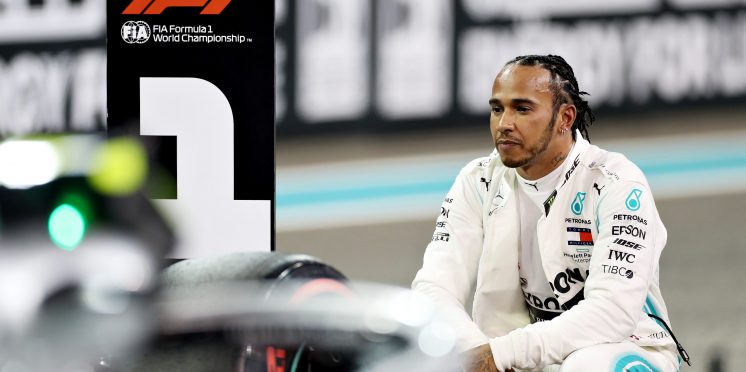 Hamilton aims to perform on 'another level' in 2020
Lewis Hamilton has warned rivals he will return "a machine" this year as he aims to perform on "another level" than he has previously in his Formula 1 career.
Off the back of securing his sixth drivers' title, Hamilton goes into 2020 with the chance to draw level with Michael Schumacher on a record-equaling seventh F1 championship.
The Briton, who won 11 races on his way to last year's crown, sighted 2019 as his best season yet in light of the loss of Mercedes non-executive chairman Niki Lauda and the team's turn around from a difficult pre-season.
Although Hamilton is expecting the competition to step up a notch, he feels the happiness he has will make him stronger than he's ever been.
"To own a home that I love so much, get to create so many wonderful memories brings me more happiness than I ever thought I could deserve," Hamilton wrote on his Instagram page.
"I am at peace when I'm here, can focus and build my mind and body so that I can come back year on year. I'm going to be a machine this year, on another level than ever before!
"Spread love and positivity everywhere we go."
Hamilton, who turned 35 earlier this month, is entering the final year of his Mercedes contract, which has led to speculation of him holding talks with rivals Ferrari.
Speaking about the widespread rumours, Hamilton said it would only be "smart and wise" to consider his future post-2020.
"Naturally everything that happens behind closed doors is obviously always private with whoever it is you end up sitting with," Hamilton said, as quoted by Crash.net.
"But I think for many, many years I've never ever sat down and considered other options, because we've just driving straight ahead into the path that we've been on and the journey that we've been on.
"To be honest, I still think we're on that path and I think there's very little that's going to shift it from that.
"I love where I am so it's definitely not a quick decision to do something else, but of course I think it's only smart and wise for me to sit and think of what I want, if it is the last period or stage in my career."
---