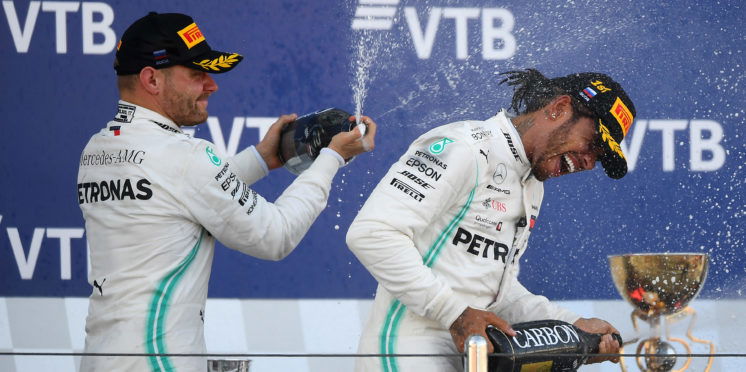 F1 Preview: Japanese Grand Prix
Lewis Hamilton will be hoping to win yet another Grand Prix this weekend, in a country where he has thrived in the past few years.
Winning four of his last five GPs, Hamilton will be under pressure to produce the goods yet again. He's currently in pole position to take the championship this year, can he move closer to this by gaining another victory in Japan?
Here's everything you need to know ahead of the race in Mie Prefecture.
IMPORTANT INFORMATION:
What? Japanese Grand Prix
Where? Suzuka Circuit, Mie Prefecture
When? Sunday 13th October (6:10)
PREVIOUS JAPAN GP WINNERS?
2018 – Lewis Hamilton
2017 – Lewis Hamilton
2016 – Nico Rosberg
2015 – Lewis Hamilton
2014 – Lewis Hamilton
LAST GP REVIEW: RUSSIAN GRAND PRIX
Romaine Grosjean crashed out of the race almost straight away after being hit by Reault's Daniel Ricciardo. Giovinazzi was also involved in the early incident. A safety car was deployed almost straight away, shortly after Vettel overtook team mate Charles Leclerc, who started on pole position. Ferrari dominated the early stages of the race, although that was to change later on.
Ferrari requested that Vettel allowed Charles Leclerc to overtake him, something that the German refused to let happen whilst Leclerc was a reasonably long distance away from Vettel. By the tenth lap, the team decided that this swap would happen later. A couple of laps later, Red Bull received a boost when Max Verstappen overtook McLaren's Lando Norris in to sixth place. Niko Hulkenberg's slow 7.2 second pit stop hindered Renault, who desperately wanted points in this race.
In the 20th lap, 4th placed Bottas was 10 seconds behind Mercedes team mate Hamilton. It looked like the race was turning in to a three horse race. However, four retirements between lap 24 and 28 caused mayhem, with Sebastian Vettel being the most high-profile driver to drop out of the race. Renault's Ricciardo retired in lap 24 after sustaining damage in the opening stages of the race.
Vettel was the next driver to retire, with the Ferrari driver's engine failing shortly after a pit stop. During the virtual safety car, Hamilton took this as a good opportunity to make his first pit stop of the race. George Russell crashed out of the race for the second consecutive Grand Prix not too long after Vettel's retirement. Williams' day was made even worse when Robert Kubica also had to retire.
Alex Albon did brilliant to get to 5th place, after starting the race way down the order. It ended up being a very successful day for Mercedes, who had Lewis Hamilton and Valtteri Bottas on the podium in 1st and 2nd. Charles Leclerc came in 3rd, with Max Verstappen just missing out in 4th. Ferrari had a less successful day, with Leclerc losing pole and Vettel crashing out of the race.
Final Classification:
1st – Lewis Hamilton (Mercedes)
2nd – Valtteri Bottas (Mercedes)
3rd – Charles Leclerc (Ferrari)
4th – Max Verstappen (Red Bull)
5th – Alexander Albon (Red Bull)
6th – Carlos Sainz (McLaren)
7th – Sergio Perez (Racing Point)
8th – Lando Norris (McLaren)
9th – Kevin Magnussen (Haas)
10th – Nico Hulkenberg (Renault)
11th – Lance Stroll (Racing Point)
12th – Daniil Kvyat (Scuderia Toro Rosso)
13th – Kimi Raikkonen (Alfa Romeo)
14th – Pierre Gasly (Scuderia Toro Rosso)
15th – Antonio Giovinazzi (Alfa Romeo)
DNF – Robert Kubica (Williams)
DNF – George Russell (Williams)
DNF – Sebastian Vettel (Ferrari)
DNF – Daniel Ricciardo (Renault)
DNF – Romain Grosjean (Haas)
REMAINING GRAND PRIX 2019 EVENTS:
27th October – Mexican GP, Mexico City
3rd November – US Grand Prix, Texas
17th November – Brazilian GP, Sao Paulo
1st December – Abu Dhabi GP
---