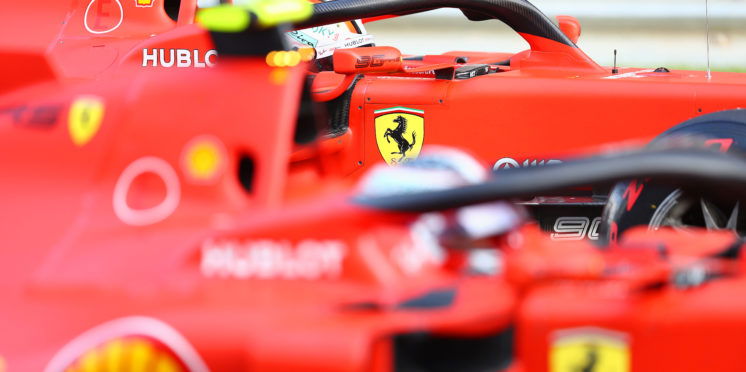 Vettel: no 'pattern' in qualifying deficit to Leclerc
Sebastian Vettel insists he cannot see "any pattern" developing in his run of defeats to team-mate Charles Leclerc in qualifying.
The four-time champion was out-qualified by Leclerc for the ninth race in succession, a streak that dates back to the French Grand Prix where Vettel had held a 6-1 lead in the inter-team qualifying battle.
Although Vettel ended his 13-month wait for a race victory last time out in Singapore, the German was over four-tenths down on Leclerc' pole time, even losing a front row grid position to Lewis Hamilton in the dying seconds of Q3.
Asked what Leclerc has been doing better in qualifying at recent races, Vettel said, as quoted by Motorsport.com "Obviously in qualy here and there we didn't have the best sessions on my side.
"I think obviously today Charles was faster, so it's pretty easy to see where he's faster, but it's a little bit here and there.
"I don't think there's any pattern standing out saying that he's always faster in the same type of corners. As I said, obviously the last couple of races was closer than maybe it looked on the result, so we'll see what happens tomorrow.
"Usually come race day I'm getting more and more confident in the car, and pace has never been a problem in the race."
Analysing his overall performance, Vettel felt he didn't extract the full potential of his Ferrari as he searches for a positive result from a third on the grid.
"I thought by the time we got to Q3 it was fine. I think overall I was pretty happy with the car – I just felt as if there was more in the car that I couldn't get to," he added.
---