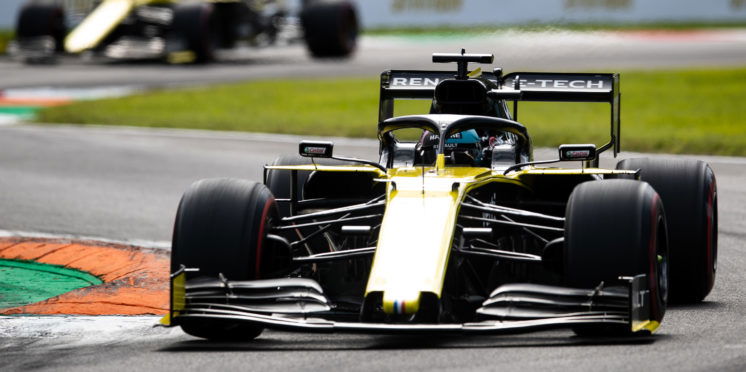 Formula 1 Preview: Singapore Grand Prix
Charles Leclerc could win his third consecutive grand prix with Ferrari in Singapore, after victories in Belgium and Italy in the previous few weeks.
Although Lewis Hamilton has won three of his last five GPs in Singapore, Leclerc has got the better of the British driver in recent races. Here's everything you need to know ahead of the beginning of the flyaway period.
IMPORTANT INFORMATION:
What? Singapore Grand Prix
Where? Marina Bay Street Circuit
When? Sunday 22nd September 2019 (13:10)
PREVIOUS SINGAPORE GP WINNERS:
2018 – Lewis Hamilton
2017 – Lewis Hamilton
2016 – Nico Rosberg
2015 – Sebastian Vettel
2014 – Lewis Hamilton
LAST GP REVIEW: ITALIAN GRAND PRIX
Leclerc started on pole position again for the race in Monza, with Lewis Hamilton alongside on the front row. Mercedes has done very well so far this year and the Briton aimed to win the Italian Grand Prix once again.
Max Verstappen was one driver who started badly and had to make a pitstop for a nose change on Lap 2 after a collision, which put the Dutchman in last position temporarily.
Alexander Albon also dropped down the standings after ending up off the track after trying to overtake Carlos Sainz at the first Lesmo corner.
That wasn't the only incident early on in the race. Sebastian Vettel spun out of control and rejoined the track dangerously, clipping Lance Stroll and sending the Canadian into a half spin himself.
This almost resulted in Pierre Gasly colliding with Stroll, who took avoiding action when the Racing Point driver tried to get going again.
Vettel ended up receiving a 10-second penalty for it. Romain Grosjean's spin before the tenth lap also demonstrated how hard some drivers were finding the conditions to deal with in Monza.
Kimi Raikkonen also received a penalty for not starting the race with the appropriate tyres. Front runners Leclerc and Hamilton both took pitstops which meant that Mercedes' Valtteri Bottas led the grand prix temporarily.
On the 23rd lap, the battle between Leclerc and Hamilton was getting even more competitive, which led to Lewis Hamilton being forced off the track.
Despite this, Leclerc was only given a warning for this with a black-and-white flag. Meanwhile, Carlos Sainz had to pull out of the race after a pitstop release which left the McLaren driver with a wheel which wasn't secured properly.
Daniil Kvyat was the next driver to pull out of the race, who did well in the previous race in Belgium, so this was a very disappointing outcome for Toro Rosso.
With the race approaching 10 laps to go, Hamilton locked up into Turn 1 and down the escape road, allowing Bottas to overtake him and try and catch Leclerc.
Kevin Magnussen was the third and final driver to retire from the Italian Grand Prix after suffering hydraulic issues.
Charles Leclerc managed to hold off Bottas for his second consecutive race win, finishing just under a second in front of the Finn.
Final Classification:
1st – Charles Leclerc (Ferrari)
2nd – Valtteri Bottas (Mercedes)
3rd – Lewis Hamilton (Mercedes)
4th – Daniel Ricciardo (Renault)
5th – Nico Hulkenberg (Renault)
6th – Alexander Albon (Red Bull)
7th – Sergio Perez (Racing Point)
8th – Max Verstappen (Red Bull)
9th – Antonio Giovinazzi (Alfa Romeo)
10th – Lando Norris (McLaren)
11th – Pierre Gasly (Scuderia Toro Rosso)
12th – Lance Stroll (Racing Point)
13th – Sebastian Vettel (Ferrari)
14th – George Russell (Williams)
15th – Kimi Raikkonen (Alfa Romeo)
16th – Romain Grosjean (Haas)
17th – Robert Kubica (Williams)
DNF – Kevin Magnussen (Haas)
DNF – Daniil Kvyat (Scuderia Toro Rosso)
DNF – Carlos Sainz (McLaren)
REMAINING GRAND PRIX 2019 EVENTS:
29th September – Russian GP, Sochi
13th October – Japanese GP, Suzuka
27th October – Mexican GP, Mexico City
3rd November – US Grand Prix, Texas
17th November – Brazilian GP, Sao Paulo
1st December – Abu Dhabi GP
---