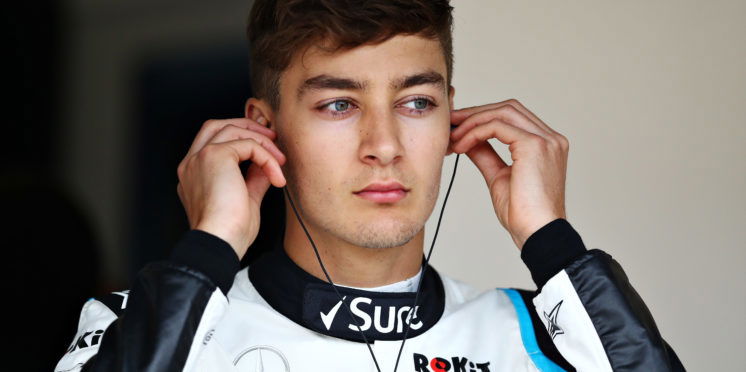 Russell won't make 'sales pitch' to land Mercedes seat
Williams driver George Russell insists he has no intention to make a "sales pitch" to Mercedes to earn a future drive at the Brackley-based outfit.
Russell's debut Formula 1 season has seen him languish at the back of the grid due to Williams' on-track struggles, but the 2018 Formula 2 champion has performed admirably in the first half of the campaign.
The 21-year-old, who is a Mercedes junior, was linked to a potential call up to the Silver Arrows in 2020, however team boss Toto Wolff ruled Russell out of contention as he doesn't want to "burn" him too early in his career.
Russell was known to have shown a Powerpoint presentation to Williams to prove his credentials for a 2018 seat, but denies he'll use a similar strategy with Mercedes.
"No. Toto has all of the information at his fingertips," Russell said, as quoted by Crash.net.
"I've known the guys making these decisions for years, they know everything about me, so they don't need a sales pitch.
"They just make the best decision for what they think is right for them."
Russell has been on Mercedes' junior programme since early 2017, and is relaxed the team is in control of his F1 future as it avoids distracting him from delivering on track.
"I think what is really great is that I know one way or another, my future is secure, and I can just purely focus on the job at hand," Russell added.
"I know previous drivers and their previous experiences have been contract negotiating during race weekends, just before qualifying, talking about contracts, and what have you.
"In Mercedes, I've got a great management company. Their job is to make my life as easy as possible and to give me the chance just to focus on the job. That's good."
---