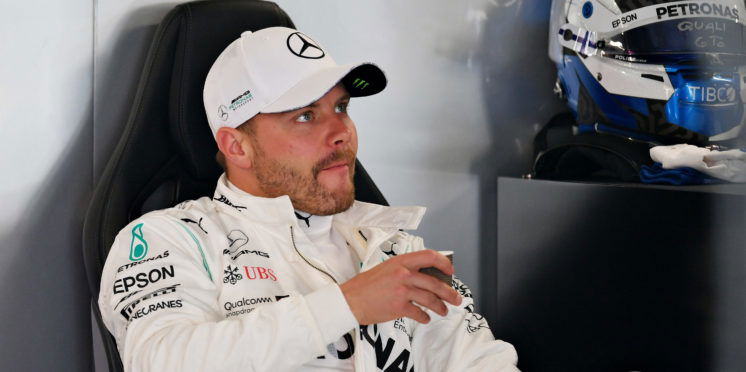 Bottas: Canada weekend a 'wake-up' call in F1 title bid
Valtteri Bottas says his Canadian Grand Prix weekend proved a "wake-up call" in his bid to fight for this year's world championship, insisting he can't afford many more slip ups.
Bottas lost further ground to team-mate and current championship leader Lewis Hamilton in Montreal, the Briton extending his lead to 29 points in the drivers' standings.
While Hamilton inherited a controversial victory after Sebastian Vettel's five-second time penalty, Bottas finished off the podium for the first time this season in fourth.
The Finn's weekend was hampered by errors on his two qualifying runs in Q3 that saw him occupy sixth on the grid for Sunday's race, as well as being frustrated whilst battling Daniel Ricciardo's Renault.
"I still felt really good in Q1 and Q2, in Q2 I had a clear idea of how to improve and where to improve, and I was really confident," said Bottas, as quoted by Motorsport.com.
"Then it really came down to a silly mistake that meant I lost quite a few points, which is obviously annoying. I can't really afford many of these type of weekends if I want to fight for the title. I have to move on.
"Maybe it was a bit of a wake-up call again. I'm sure I can always learn from that. For me, thoughts are already on the French Grand Prix."
Bottas has failed to win any of the last three grand prix's since triumphing in Baku in April, seeing his early-season momentum evaporate.
Asked if the pressure of the title battle was beginning to get to him, Bottas replied: "No, I have no pressure. I am very happy about the situation and how everything's been going since the beginning of the year.
"I'm enjoying it. I made one mistake [in qualifying]. Maybe at the end I was trying too much to recover that. That can happen.
"I wouldn't say anything from the last couple of races was anything to do with pressure. I don't think that [wilting under the pressure] is going to happen."
---