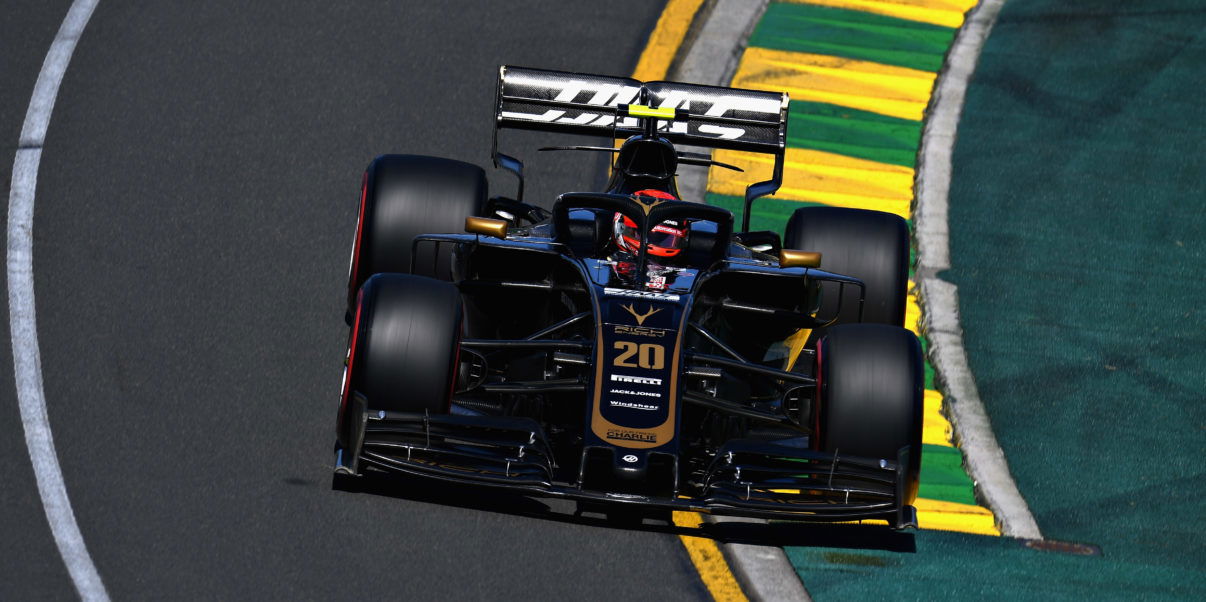 Why Magnussen could face one of his toughest rivalries to date
Valtteri Bottas snatched the headlines last weekend, demolishing the rest of the field to win the Australian Grand Prix by just over 20 seconds, however, there was one driver who quietly went about his work and demonstrated once again that he has the potential to be a top driver in the right car.
That driver is Kevin Magnussen.
Magnussen had a strong 2018 that tailed off late on but the naughty boy of Formula 1 showed he is prepared to battle until the very end. He regularly out raced Romain Grosjean and started to cement himself as a driver able to compete at the front end of the midfield.
The Australian Grand Prix demonstrated further evidence that 2018 was no fluke and that the Dane is starting to show his true potential.
Both Haas cars qualified inside of the top ten at Melbourne with Magnussen a shade over two tenths slower than Grosjean as Haas proved to be the fastest car behind the Mercedes', Ferrari's and Red Bull of Verstappen.
On race day Magnussen had a good start which put him in a position to pass his team-mate into Turn One and he went on to settle into a race behind the top three teams.
Despite spending parts of the race alone, Magnussen showed his aggressive nature when it was needed, forcing Hulkenberg off the road in order to defend his position which worked successfully.
With a mature drive Magnussen finished the race sixth, bringing home eight vital points for Haas in what is likely to be a very competitive midfield battle.
Magnussen has always been a quick driver. On his debut for McLaren he finished on the podium in third, however, he was later promoted to second after Daniel Ricciardo was disqualified.
Yet despite possessing a good turn of speed, the Dane hasn't always had the car to prove it and in previous years a lack of maturity and over aggressiveness left him causing incidents that could have otherwise been avoided.
His no care attitude also resulted in criticism from a number of drivers, most notably Nico Hulkenberg. The two drivers clashed at the Hungaroring in 2017 which prompted the German to approach Magnussen after the race and accuse him of being "the most unsporting driver".
This season Haas appears to have produced a strong car that is a step up from their 2018 challenger. If Magnussen can maintain his current form and stay out of trouble, he has the ability to challenge for the "best of the rest" title over the course of the 2019 season.
Magnussen out performed Grosjean last season and it is likely he will do so again. As such, it could well be Hulkenberg that poses the Dane's biggest threat over the season.
Hulkenberg was the highest placed driver behind the top three teams in last year's championship and he will be looking to repeat that again in 2019.
The German is extremely consistent and makes few mistakes and with new team-mate Daniel Ricciardo, Huldenberg has extra motivation in order to keep his reputation as one of the top drivers on the grid intact.
With this in mind, it is possible that Magnussen and Huldenberg could be going wheel to wheel with each other more often than either driver would like and neither of them will give the other an inch.
If this does happen, it will be a strong test of their skills and maturity in their battle to prove themselves capable of racing for one of the top three teams in the future and it will likely be one of the toughest either driver has faced yet.
With their clashes over the years and with both drivers looking to prove a point in 2019, this could just turn out to be one of the rivalries of the season.
---