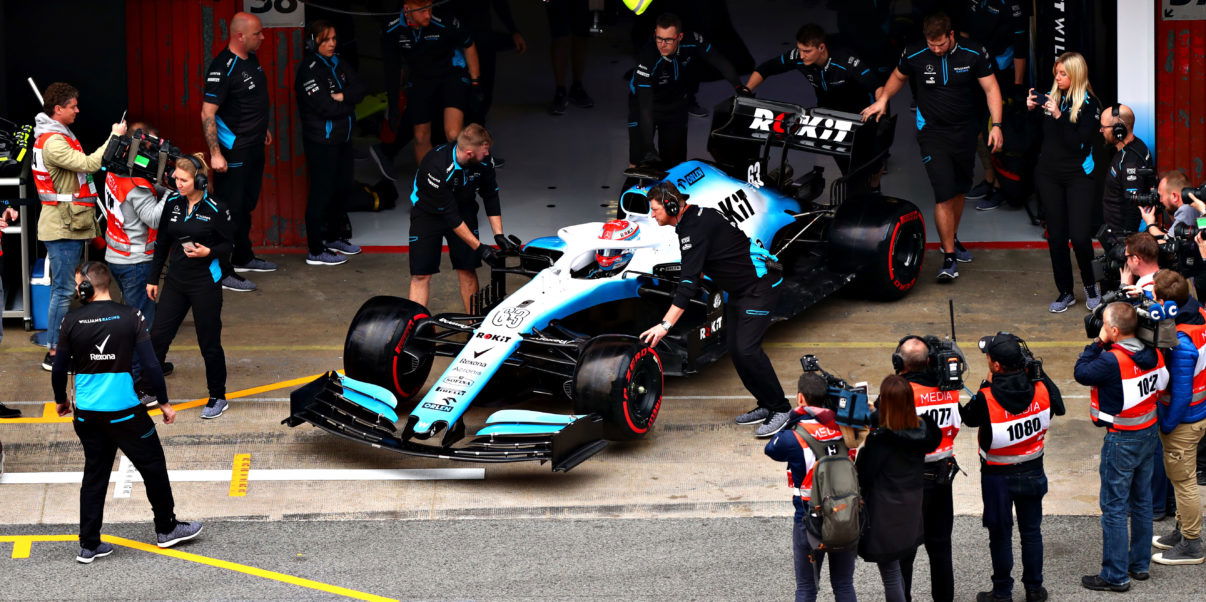 Apologetic Williams 'disappointed' and 'embarrassed' by delay of new car
Williams deputy team principal Claire Williams admits the team felt "embarrassed" to have been forced to delay the arrival of its 2019 car to Barcelona.
The Grove-based outfit announced last week it would not run on the opening two days of pre-season, with the FW42 not on schedule for the start of the first test.
Following the lengthy delays, Williams was able to clock some milage on Wednesday afternoon when rookie driver George Russell completed 21 laps around the Circuit de Barcelona-Catalunya.
"This is not a situation we anticipated. It's not a situation we ever wanted to find ourselves in," said Williams, speaking to media at the test, as quoted by Motorsport.com.
"We're not just disappointed but it's embarrassing not bringing a race car to a circuit when everyone else has managed to do that.
"Particularly for a team like ours that has managed to deliver a race car to testing for the past 40-odd years. So we can only apologise."
Williams refused to go into detail of what was the cause for the cars delayed on-track debut, adding it was important for the team to analyse and resolve the issue to prevent a future reoccurrence.
"It became apparent quite late on actually, that we weren't going to make the shakedown and subsequently not make the first day," Williams said.
"We thought we could get everything we needed together in order to make Tuesday. And then parts just weren't coming through as we hoped they would, and in the time we hoped they would or had in the plan. So we didn't make it until today.
"But I'm not going to go into any detail as to why that happened. I don't think it's appropriate to discuss the ins and outs of what went wrong. Completing that inquest anyway has not happened at Grove yet.
"We're clearly aware of some of the issues but it's too early to start discussing them in any detail and probably something we wouldn't do anyway. We need to resolve what went wrong so this doesn't happen again at Williams."
---