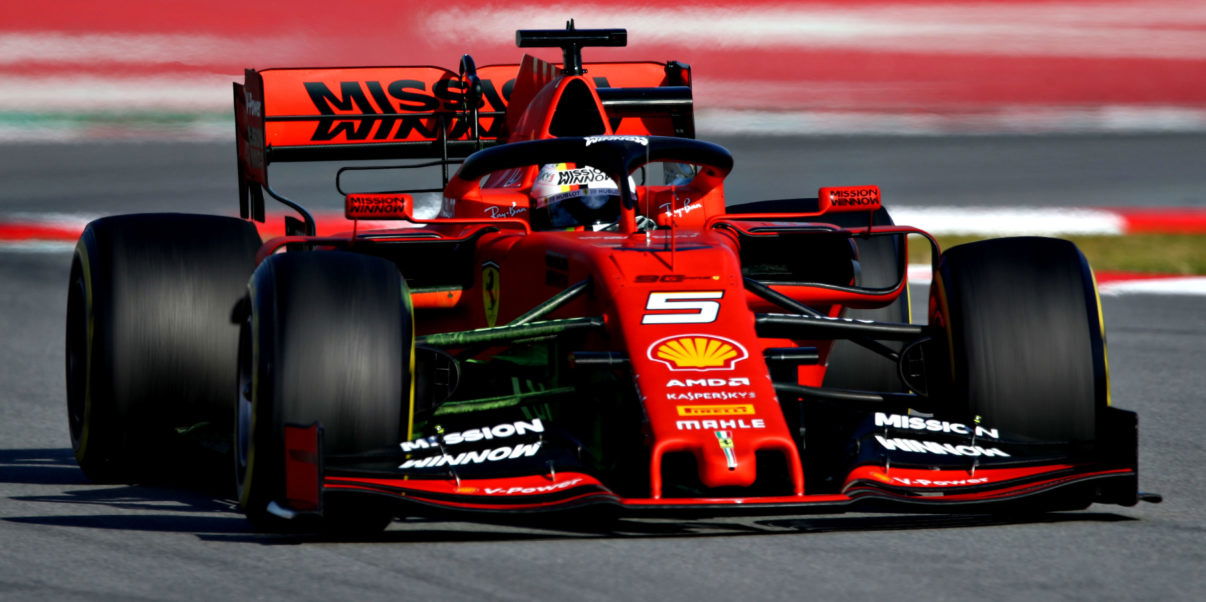 Ricciardo: Ferrari making a 'statement' in testing
Daniel Ricciardo has labelled Ferrari as Formula 1's standout team in winter testing so far after Sebastian Vettel showed impressive pace and reliability on day one in Barcelona.
Vettel dominated the opening day of testing at the Circuit de Barcelona-Catalunya, ending the day 0.397s clear of McLaren's Carlos Sainz having set a mammoth 169 laps across the first eight hours of running ahead of the new season. 
Ricciardo – who spent one season as Vettel's teammate while at Red Bull in 2014 – admitted he has been impressed by the pace shown by the German on the opening day of winter testing.
"So Ferrari have come out strong," Ricciardo told Sky Sports." "They have come out strong the last few seasons and that has been consistent with their performance over the years, so they are going to be there. 
"That is no surprise. Performance and reliability at the moment, they seem to be creating a statement. That is really the only team that has stood out for now. The rest it is so hard to say, even DRS, who is using it and who is not. So, it is tricky to compare at the moment."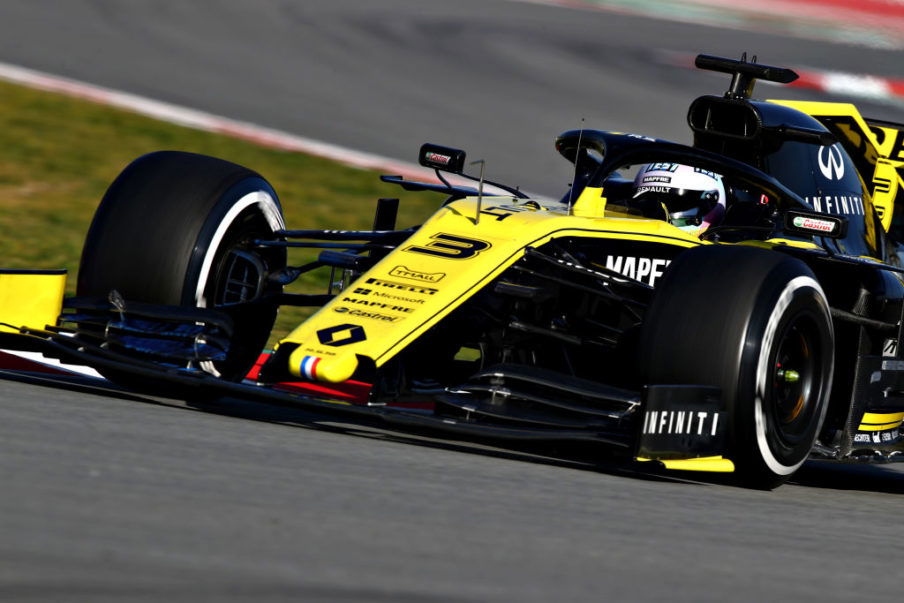 Ricciardo's running on day two was curtailed by a rear wing failure on the run down to Turn 1 in the morning session. He will hand over to Renault teammate Nico Hulkenberg for the afternoon session.
Reflecting on the unusual incident, Ricciardo said: "No, it is all new bits and DRS is different to last year, there is a bigger gain on that. I am no aerodynamicists, but I know that is creating more pressure and putting more force on the part.
"As soon as I braked, I lost the car. I couldn't see in the mirror, at the time I'm looking at the corner, but I was pretty sure that I thought maybe just the flap stayed open.
"And then didn't close. I spun and I actually went in pretty quick so I was actually just glad we didn't go into the barriers and lose more time. It actually turned out ok. I lost the rest of the morning, but at least that is what testing is for – we will try and learn from little mistakes for now."
---