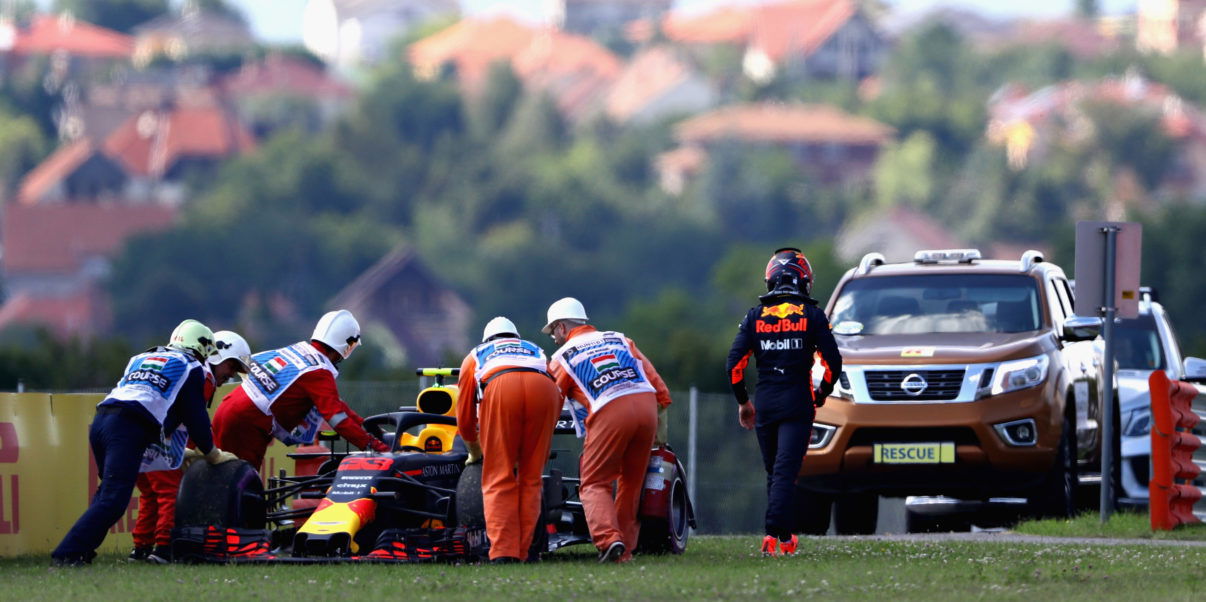 Verstappen apologises over radio outburst
Max Verstappen has taken to Instagram and posted an apology for his fowl-mouth tirade after retiring from the Hungarian Grand Prix on Sunday.
The Red Bull driver finished his race on lap five, the Renault engine failing the Dutchman once again. He pulled to the side of the track, all the while unleashing a torrent of expletives for the world to hear through the team radio. His patience had finally ran out.
"I should not have used the words I did in the heat of the moment,"
"Looking back on yesterday the disappointment is still there. Emotions were running high after a good start to the race.
"These frustrations came for a reason after another unexpected engine failure which have been happening too often in the past few years.
"We came to Budapest with high expectations and not being able to be competitive made it hard to swallow."
Verstappen trails his Red Bull teammate Daniel Ricciardo by 13 points – Red Bull sitting in 3rd place overall.
Team Boss Christian Horner seems that he will be glad to see the back of Renault-power. Red Bull will use Honda engines in 2019.
He had a few words to say on the engine failure.
"We pay multi-millions of pounds for these engines and for first class, or state-of-the-art products, and you can see it's quite clearly some way below that.
"I'll let Cyril [Abiteboul, Renault's team boss] come up with the excuses afterwards."
---