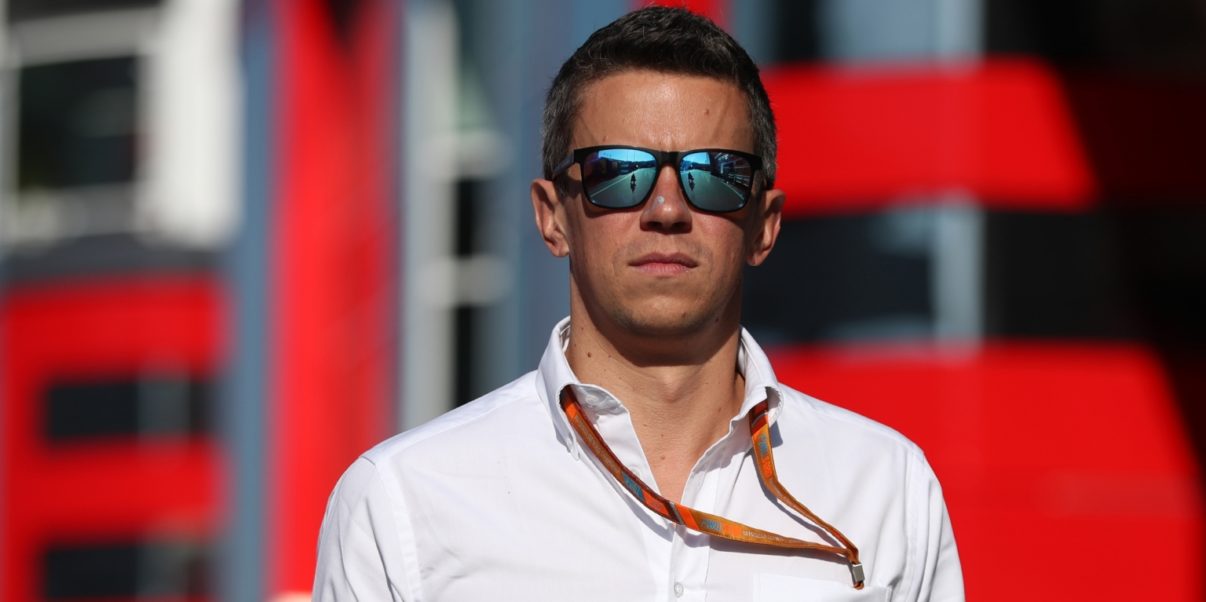 Gardening leave: the revolving door F1 should be worrying about
Formula 1 teams will do anything to gain an advantage, no matter how small, and fairness doesn't often come into it.
It's incredibly difficult to get all 10 F1 teams to agree unanimously, such is the natural competitivity between them all, and when they do, it's normally because they know they'll be a lot worse off if they didn't.
Agreements often involve closing loopholes, with the party that has exploited said loophole most effectively normally feeling aggrieved at the end of the rule changing process having reluctantly given up an advantage.
Then there are gentleman's agreements, the type that aren't enshrined in legislation but are agreed upon that shall not be broken for fear of opening a can of worms that will be difficult to close.
The most recent example of this is teams signing FIA personnel.
This story started back in September last year when Marcin Budkowski, the head of the FIA's F1 technical department, resigned with immediate effect.
His job required almost unrivalled access to the technical make-up of all the teams and engine suppliers, and included the examination of innovative technical proposals by teams so the FIA could check their legality.
Budkowski had previously worked for Prost, Ferrari and McLaren, before joining the FIA in 2014 and quickly rising up the ranks.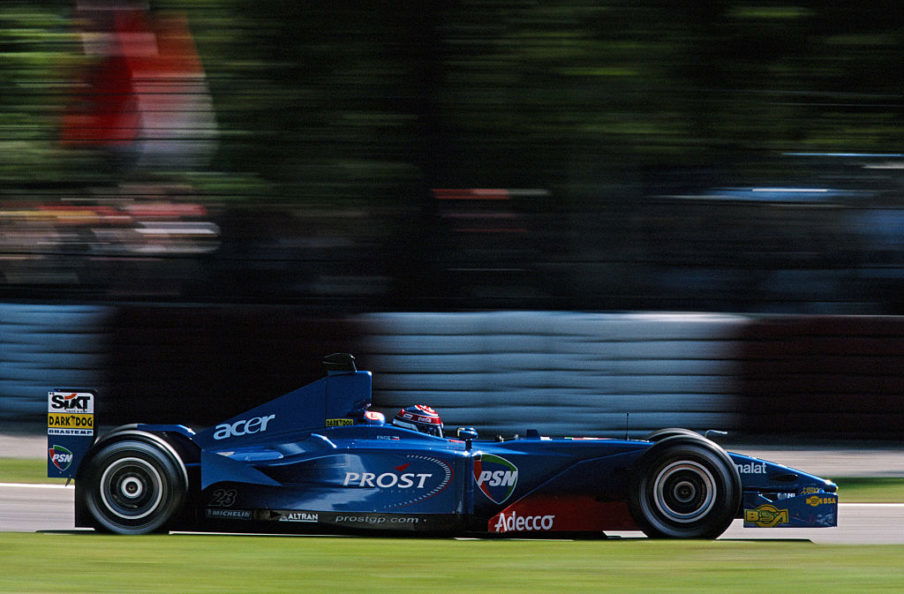 The 41-year-old's growing reputation made the departure a surprise, and he was put on a three-month gardening leave by the federal body.
Gardening leave is used in F1 to restrict the spread of specialist information, often technical, when employees switch between teams. It is unheard of to see such a position last less than three months, and Mercedes normally stipulates two years when possible.
When executive technical director Paddy Lowe left Mercedes in 2014, he was put on an undisclosed gardening leave before joining Williams as chief technical officer. The retirement of champion Nico Rosberg led to this gardening leave being shortened significantly as part of Mercedes' push to sign Williams driver Valtteri Bottas.
Lowe knew Mercedes inside out, and his two months outside of the system was short enough to make his former employer very uncomfortable.
Budkowski knew what all the teams did, and it was in the best interests of F1 that that knowledge didn't end up at one single team.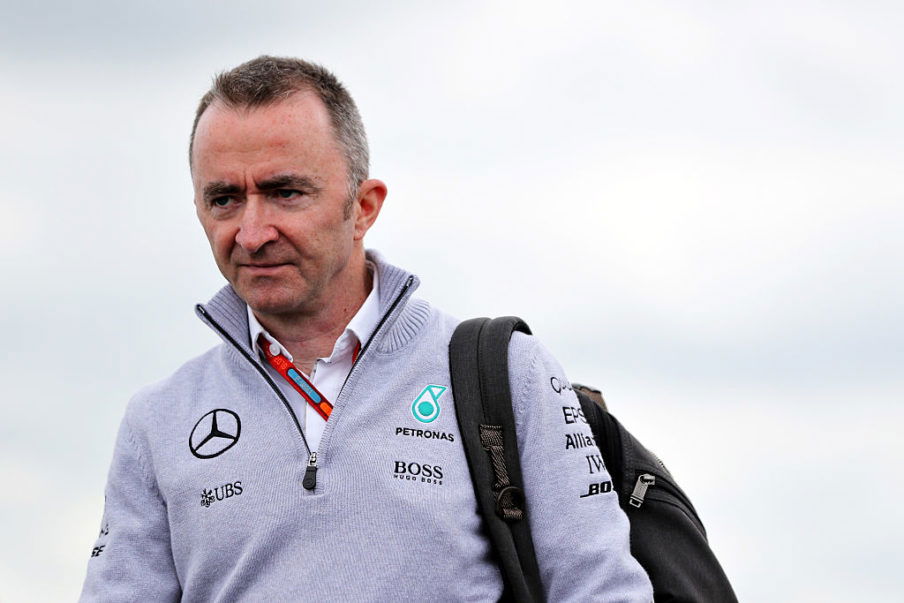 In politics, this is called the revolving door, where members of the political system use their insider knowledge to become lobbyists, and will often craft legislation prior to switching to put their new industry in a favoured position upon joining it.
Only a few days after resigning, it was revealed in a meeting involving several top F1 teams that Budkowski was being headhunted by Renault. He was alleged to have already signed with the team, and F1 race director Charlie Whiting requested communication with Budkowski over car designs to be stopped, as it was not within his remit anymore to be privy to that information.
Red Bull team principal Christian Horner said at the time: "It is an important part of the role and it is vital that the teams have trust and faith in the governing body that they can share and discuss their technical know-how and technical secrets in many respects.
"These cost millions of pounds, and it should be in confidence that that information does not have the ability to end up in a rival team."
Senior members of several teams called for an extension of the gardening leave time, although none ruled out the signing of ex-FIA personnel.
Budkowski's future whereabouts were just speculation at this point, but the can of worms had been opened, and once one team had broken the convention, there was nothing stopping the other nine following suit.
The story continued to gather momentum, without comment from Renault, and the Strategy Group (formed of the top six teams from the year before) wrote to FIA president Jean Todt and F1 CEO Chase Carey to express their concern.
Mercedes F1 executive director Toto Wolff, who wasn't personally against Budkowski's rumoured decision to join Renault, hinted at an "ethical policy" that should be followed so other signings would not face the same amount of scrutiny.
It had only taken a week, but the dialogue had switched from outright disapproval and concern to setting out a framework so other teams could repeat the process.
The support for lengthened gardening leave from within the paddock looked like a collaborative effort to weaken any given team's ability and desire to employ ex-FIA personnel, but was actually facilitating it, as it meant the gentleman's agreement that no such signings would occur was out of the window.
There were continuous complaints, but like when Barack Obama campaigned on the promise he would weaken the revolving door between lobbyists and political insiders, all that was being provided was a new loophole to exploit, rather than valid opposition to the can of proverbial worms.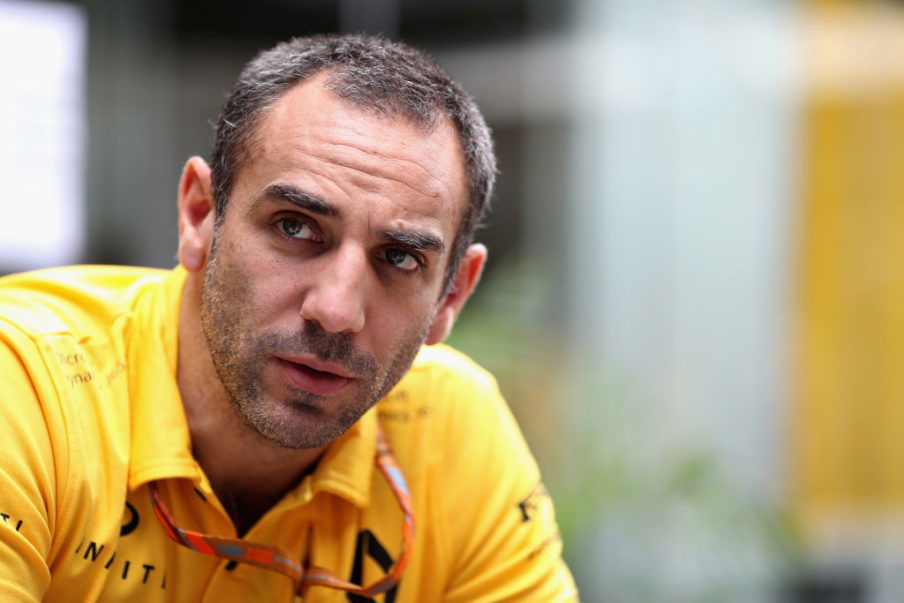 On October 6 2017, Renault confirmed that Budkowski would join the team as executive director, essentially second only to managing director Cyril Abiteboul, and would be 'responsible for all activities related to the development and production of its chassis' in a factory-based job.
Abiteboul finally commented on the controversy surrounding the signing, and explained the motive that led to it [see end].
Clearly not wishing to distance himself from the rest of the F1 paddock any further, especially engine customer Red Bull Racing and its vocal team principal Horner, Abiteboul revealed that talks were under way with the FIA to delay Budkowski's arrival by a further three months, although the contract would still state he would be able to start when Renault intended him to.
Two months later the rest of the teams got their way, and Budkowski's arrival was delayed to April 1 of this year.
It soon became apparent though that the calls for longer gardening leave on future signings could not always be legally sound, as mandatory 'gardening leave' is limited to three months by Swiss law, and employment law varies from country to country.
Todt therefore believed that the solution had to come down to the teams, and their willingless to work together. The basis of his comments was that there should be a gentleman's agreement between the teams on not pursuing ex-FIA personnel. Now who opened that can of worms?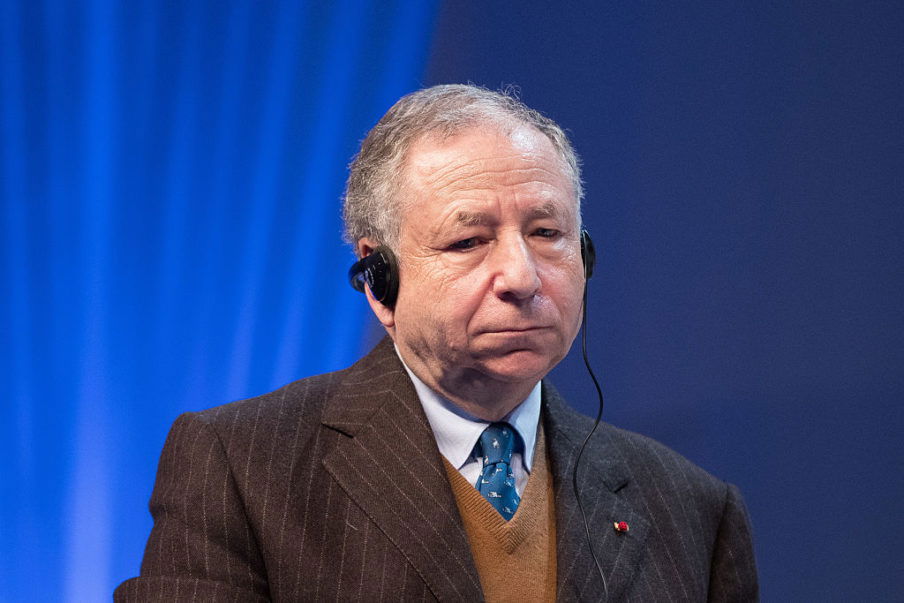 "The teams were upset? The FIA was upset!" Todt told AUTOSPORT.
"I would say sometimes when you have talented engineers leaving you are never happy. Those [FIA] people are under Swiss contract, and we have limitations. And so it was three-months gardening leave.
"We finally agreed with Renault that he will only start on April 1 – which means six months. That is the way it is.
"If the teams globally are not happy, it is easy that they make a gentleman's agreement among them, and they would agree that they don't hire any FIA employees or engineers, without respecting a minimum of one year's gardening leaving. They should all agree on that.
"On our side, we will try to make the most solid contract in order to protect us and to protect them, but there is little we can do."
Todt's intervention seemed to have some sort of closure on the subject. Then two weeks before Budkowski's due date at Renault, all hell broke loose.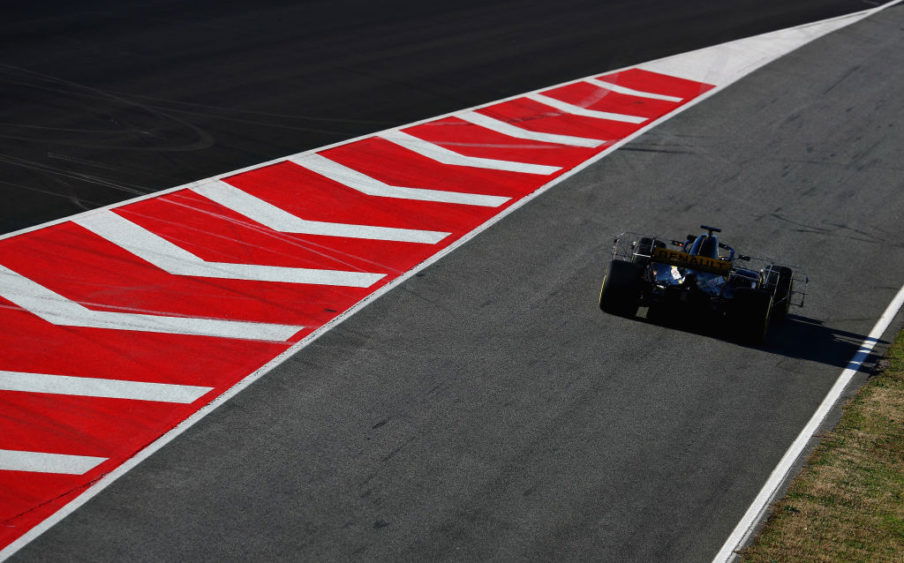 Ferrari, sometimes seen as the beneficiary of FIA manoeuvres, was revealed to have poached FIA safety director Laurent Mekies.
Mekies would 'report to Ferrari's technical director Mattia Binotto' as part of his job, suggesting an influential role at the team.
The FIA issued a statement saying that Mekies would step down from his F1 responsibilities, but would continue to fulfil safety roles during his three-month notice period.
"Until his departure from the FIA at the end of June, Mekies will continue to act as the FIA safety director," was the FIA's wording.
"However he will immediately cease all F1 duties and will no longer be involved in any F1 matter, stepping down from his role as a deputy F1 race director with immediate effect."
Mekies, like Budkowski, joined the FIA in October 2014 as safety director and his job brief covered motorsport beyond F1. It also included R&D and homologation-related matters.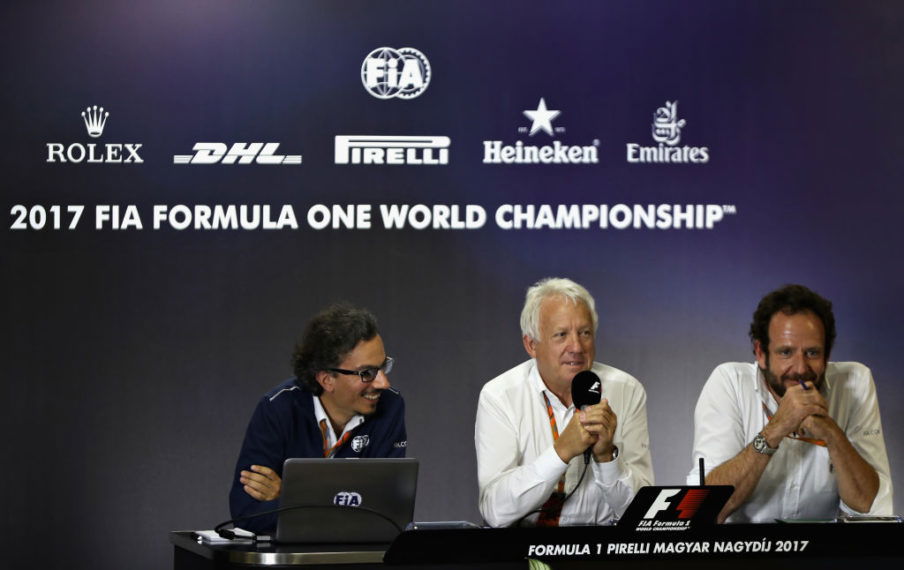 Just a year before his departure, he'd been appointed deputy F1 race director, and was seen as the likely successor to current race director Charlie Whiting. This was of significance as there had been continuous rumours of Whiting retiring, and also left the FIA sans a deputy for the season-opening Australian Grand Prix at short notice.
The day after the Mekies news broke, McLaren publicly revealed that a gentleman's agreement had in fact been put in place after the Strategy Group meeting the previous year.
"We are very unhappy with the FIA for losing yet another key employee to a racing team," McLaren racing director Eric Boullier told AUTOSPORT.
"Especially after it was agreed by all teams at the last Strategy Group meeting that no key technical FIA employees would be employed by a race team within 12 months of leaving the FIA. Ferrari went against the gentleman's agreement, and the FIA has not enforced it."
The other teams kept their disappointment private, with Whiting revealing that none approached him on the matter. Mekies is set to start at Ferrari on September 20 this year.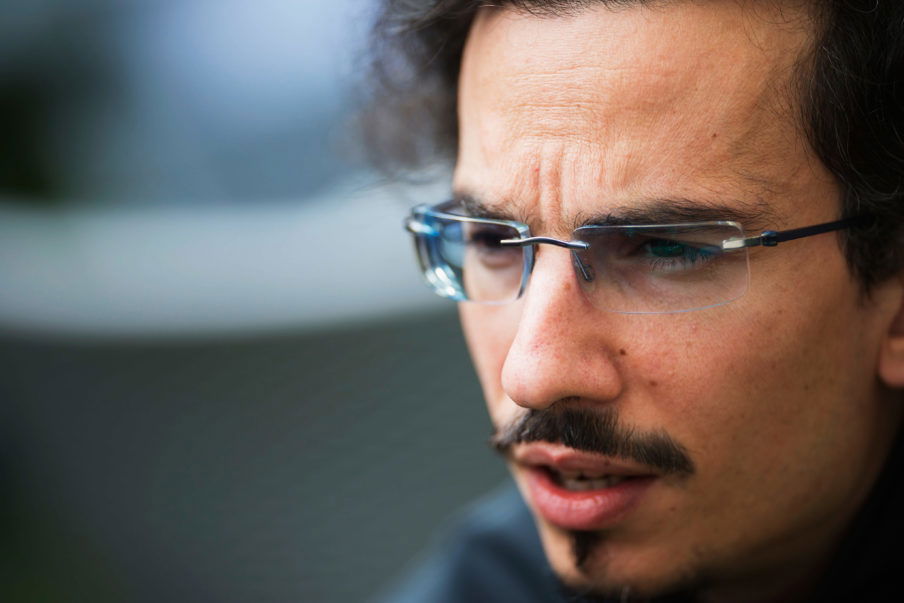 Whiting also referenced the gentleman's agreement, under the phrasing that "certain guidelines were suggested" by the Strategy Group. His choice of words suggested it was never a done deal between the teams, and was a topic where employment law took priority over a 'fair' outcome for the teams.
In the Friday team boss press conference at the Australian GP, Horner once again spoke out on the issue, and was adamant the teams had come to an agreement of 12 months gardening leave. Ferrari's Maurizio Arrivabene said otherwise.
Ferrari had exploited the uncertainty as numerous legal parties started to investigate the matter to employ Mekies while they could. Horner and Arrivabene's Mercedes counterpart Wolff, sat between the pair, commented:  "I didn't see any gentlemen in the room when we discussed it…"
Arrivabene escalated the discussion by defending his position on the basis that it was stronger on legal grounds than the gentleman's agreement.
"There was nothing wrong, we were respecting the Swiss local law where Laurent was hired," he said.
"Afterwards we went even further, to have six months of gardening leave. I heard comments related to a supposed gentleman's agreement," said Arrivabene. "A gentleman's agreement under labour law, is illegal."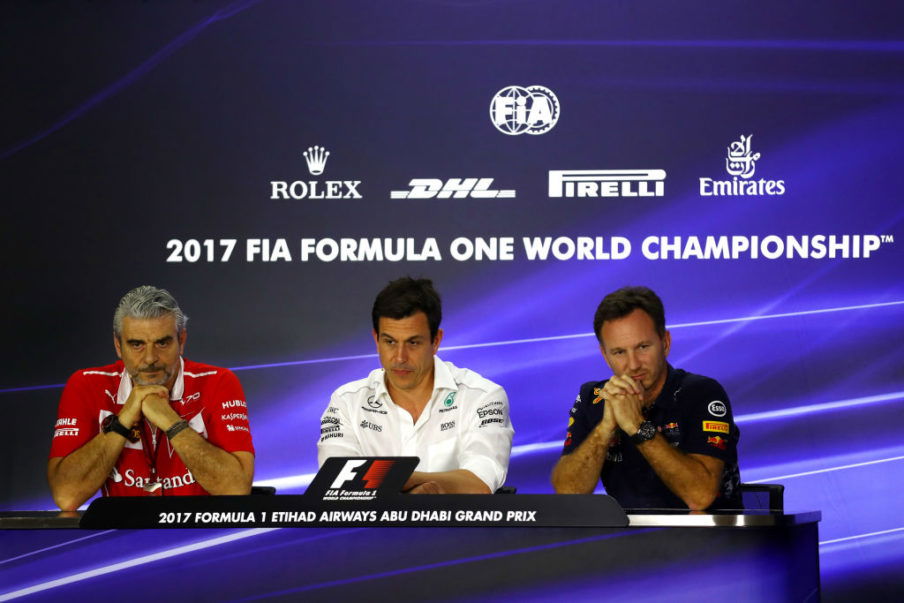 Arrivabane craftily made it look like the other teams treated F1 as a collusive oligopoly, controlled by a small number of firms that work together to limit competition. His economic referencing was sound, and frustrated Horner further as he revealed it was Ferrari, or Arrivabane on its behalf, had actually called for a three-year gardening leave period in the Strategy Group meeting. It was more than likely that discussions between Ferrari and Mekies were already underway at that point.
It wasn't just the big teams who were frustrated, and days after the Australian GP, both Force India and Sauber publicly commented on the issue. It was too little, too late, but Sauber team principal Frederic Vasseur summed up the fiasco well to AUTOSPORT.
"It's a shame that we are not in the situation that the FIA could find a solution to keep their key guys.
"I remember perfectly the situation with Marcin, he was in all the windtunnels two weeks before he left. Laurent is aware of key details of every single car, even if he was more focused on safety he's aware of the key structure.
"At one stage, if we can't trust them it will be an issue because we need to be very open with the FIA. We need to ask them if we're in the regulations or not. If we are scared about this, it will be the beginning of a mess."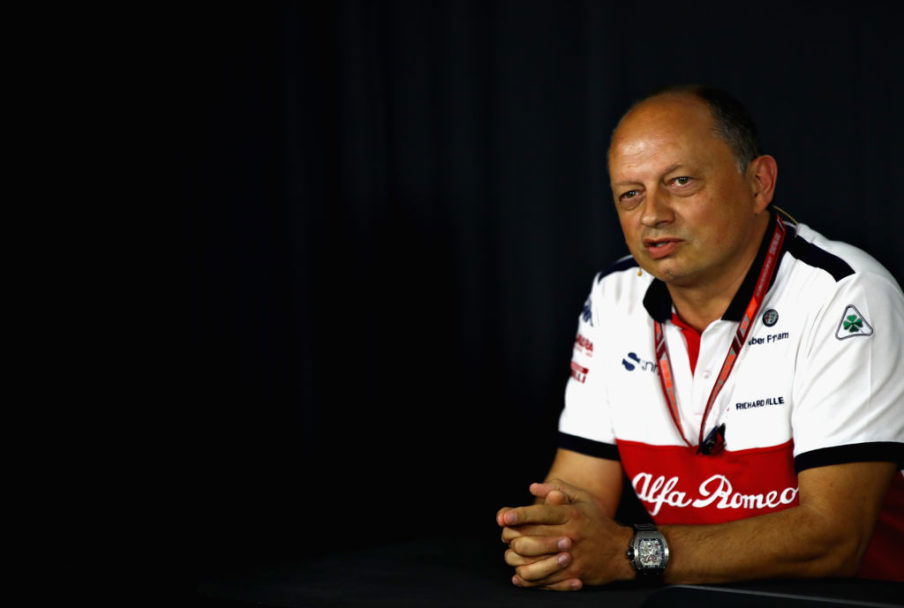 It's clear the mess has already begun and got out of hand, but who is really to blame for the can of worms being opened?
There's a strong case for the FIA, the governing body that is supposed to ensure chaos like this doesn't happen, to take the proportion of the blame for not getting a check on what was occuring. Unlike the teams and employees, it has no competitive desire, and has ultimately lost two of its most high profile employees.
It can only really be accused of incompetence, a crime in no man's land, but one that can have far reaching and destructive consequences.
The teams, especially Renault, are at fault for choosing to engage in the signing of ex-FIA personnel, especially with the foreknowledge of what consequences it would bring.
But F1 teams are always seeking gains, and as the F1 rulebook becomes ever tighter, they have to look to more ingenuitive and potentially unfair ways of moving up the grid. After all, who wouldn't want to employ someone with knowledge of all your rivals' cars?
Perhaps the blame lies with the FIA employees, of whom both the FIA and the teams put upmost trust in, are free of the International Sporting Code, and made the personal decision to go through the revolving door, maybe motivated by financial gain, a new challenge or a desire to shake things up.
There's nothing to say either Budkowski or Mekies had fondness towards their future employers while at the FIA. But if you're one of the teams who failed to sign them, it's not unreasonable to hold that suspicion, and you will have learnt your lesson.
"Do you know if there's any Sauber fans in the FIA? Just asking for a friend"
Why Renault's employment policy makes sense
If you're looking to work in motorsport, hearing that a Formula 1 team is hiring will undoubtedly be good news for you. If you get that job, then you're more likely to be wearing a 'champions shirt' come the end of the season, and with a results-related salary bonus too.
The hiring of an individual is unlikely to make that much of a difference to performance, but the economic argument shows that teams with the biggest workforces tend to do the best jobs.
Mercedes demonstrates this most effectively, rising from 450 employees in 2010 when it bought the Brawn GP team, to 700-odd employees by its first title-winning season in 2014. That year, every employee received a £10,000 bonus.
Economies of scale stipulate that as output increases, long-run average cost falls. F1 teams can achieve this in multiple ways, but the most obvious, and crucially the cheapest, is by employing more labour.
It is well known that in F1 the price of capital is at the point where few teams can compete on equal terms in resources, and labour is the cheapest factor of production to increase the scale of.
A firm that can produce more at a lower cost is more efficient, something Renault has lacked in recent years.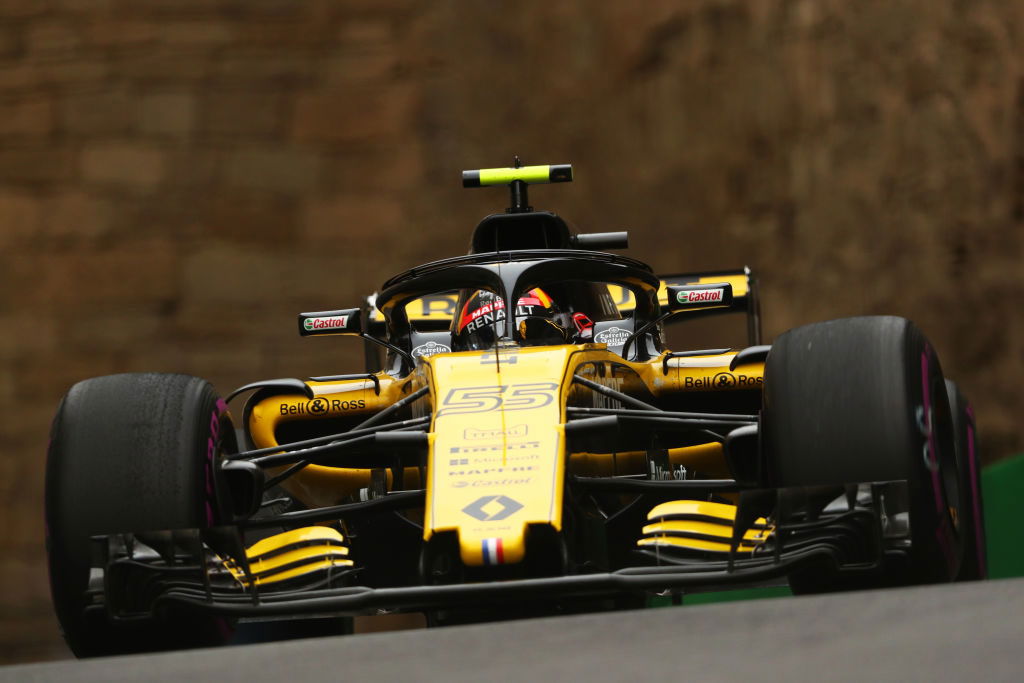 One obvious weakness has been its powertrain. With more people working on overcoming powertrain-related problems, solutions should be quicker, up to a point.
"There have been lots of positive changes at Renault with an accelerated expansion at Enstone, the restructuring of our engine deployment from Viry with the supply of two top customer teams for 2018, three [consecutive] titles in an increasingly competitive Formula E and other motor racing categories, and the arrival of new strategic partners," Renault F1 boss Cyril Abiteboul said last October.
"It was clear that the Renault [F1] management structure needed reinforcing."
The signing of Budkowski was an example of Renault's employment policy, which plans to bring the team in line with the likes of Mercedes and Ferrari by 2020.
"Marcin [Budkowski]'s arrival is excellent news and further proof of our determination to achieve our goals."
"Since we came back, we are still building our team, building our structure.
"There was still a gap and a position to be filled [after the departure of former team principal Vasseur], simply because there is a lot to be done. I just needed some help and someone I could trust and that can work alongside me, in particular in development of the Enstone team."
The Renault team, thanks to its manufacturer backing, doesn't need to make profits, but if it is clear that if results are substandard, the French car company is within its right to leave the sport as a manufacturer team. This has not been helped by the obstructive way other teams have handled the switching of employees since 2016.
"Mercedes are the most aggressive," Abiteboul said during a sponsor event.
"We signed a senior person from Mercedes [in 2016], and he is not due to join before 2019 because of the contractual situation.
"The UK is very favourable to protect employees for the benefit of the employer, but that is giving us a bit of a hard time. We know it, so we simply have to deal with it.
"Mercedes have the right to do what they are doing, but I think it is a bit unfair. They already have the financial resources but now they're blocking the system making sure no one can go anywhere.
"The reliability issues that we had on our [2017] car, a lot of that is due to the fact that we have very young designers in the design office. They don't necessarily know the tolerances and load cases, and don't have this type of experience, so we're suffering."
This is a side-effect of a headcount increase, and further costs arise from the training of employees.
"We have massively recruited new people, and a lot of people coming from Red Bull. We have upgraded the windtunnel and upgrading the [CFD] cluster.
"It is all about facilities and we will be at the level of the best team by the middle of 2018, in terms of facilities and number of people.
"Now it is just about making sure that they work properly together."
Integrating the different components of the production process is another way of making efficiency gains, and if successful, there's nothing to suggest Renault won't be winning titles in the future.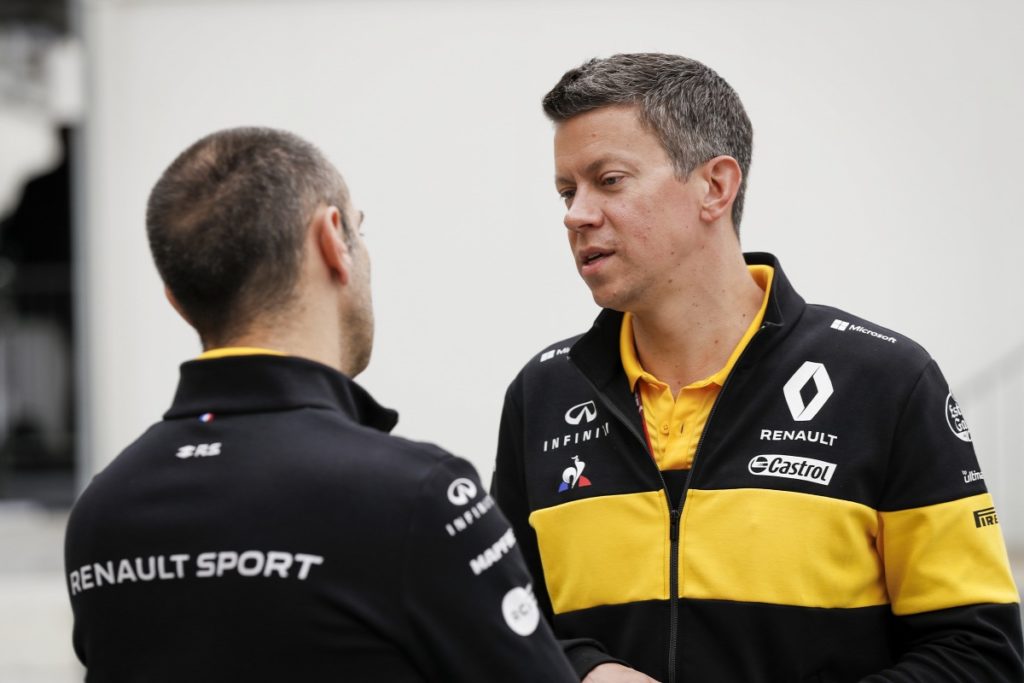 ---