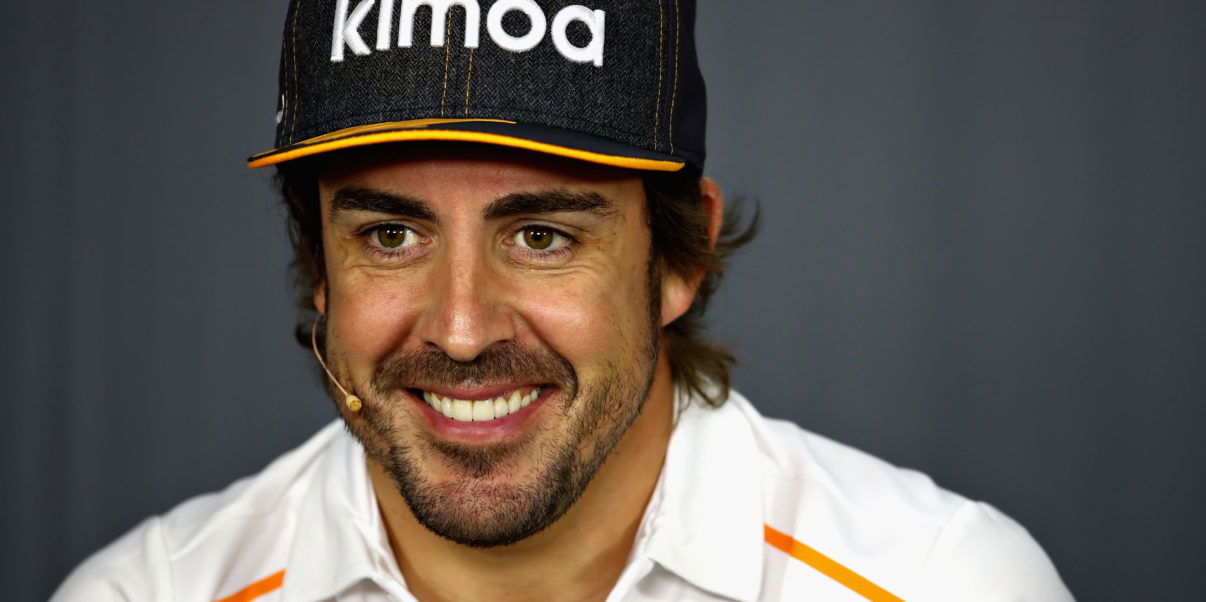 Alonso: Our victory on "a higher level" than any Le Mans win
Two-time Formula 1 champion Fernando Alonso says that his victory for Toyota at last weekend's Le Mans 24 Hours was on a "higher level" than any other Le Mans win.
Alongside former F1 drivers Kazuki Nakajima and Sebastien Buemi, Alonso won by over two laps in the #8 Toyota TS050 HYBRID ahead of team-mates in the #7.
After Porsche's withdrawal from the World Endurance Championship at the end of last season, Toyota has become the only manufacturer in LMP1.
The two TS050s are the only hybrid cars in the top class, with the rest of the 10-strong field made up by privateer non-hybrid entries. The two Toyota's ended the race 10 laps clear of the first privateer.
Despite Toyota's performance advantage, Alonso downplayed suggestions that the lack of manufacturers at this year's race diminished his and the team's achievement.
"It feels great," said Alonso of Le Mans victory during the F1 press conference ahead of the French Grand Prix. "Last year there were only four cars, this year there were 10. So I think there was much more opposition this year.
"We had the only hybrid system with 49 percent more efficiency than any other car, and it was a great challenge. I put this victory in a higher level than any other victory in Le Mans."
After both Toyota's had lapped all of the privateer runners within the opening three hours of the race, victory was contested between the #8 and #7.
The #7 team led by over two minutes during the night after Buemi was handed a 60-second stop-go penalty for speeding in a slow zone.
Buemi recovered some time before handing over to Alonso who completed four consecutive stints in the car overnight to reduce the #7 car's lead significantly.
"At night you are obviously so concentrated, focussing on traffic and other stuff that you are not totally aware of the gap between the two cars – whether you are faster or slower," he said.
"You are just trying to put some laps together and some stints clean without any mistakes.
"When I finished my fourth stint and I asked the gap, obviously we had reduced the gap by 1m30s or 1m45s and that was great, but during the stints, to be honest, I was not aware of the pace or anything."
Alonso returns to F1 duties with McLaren this weekend. His next WEC race in the 'superseason' is the Six Hours of Silverstone in August during the F1 summer break.
---