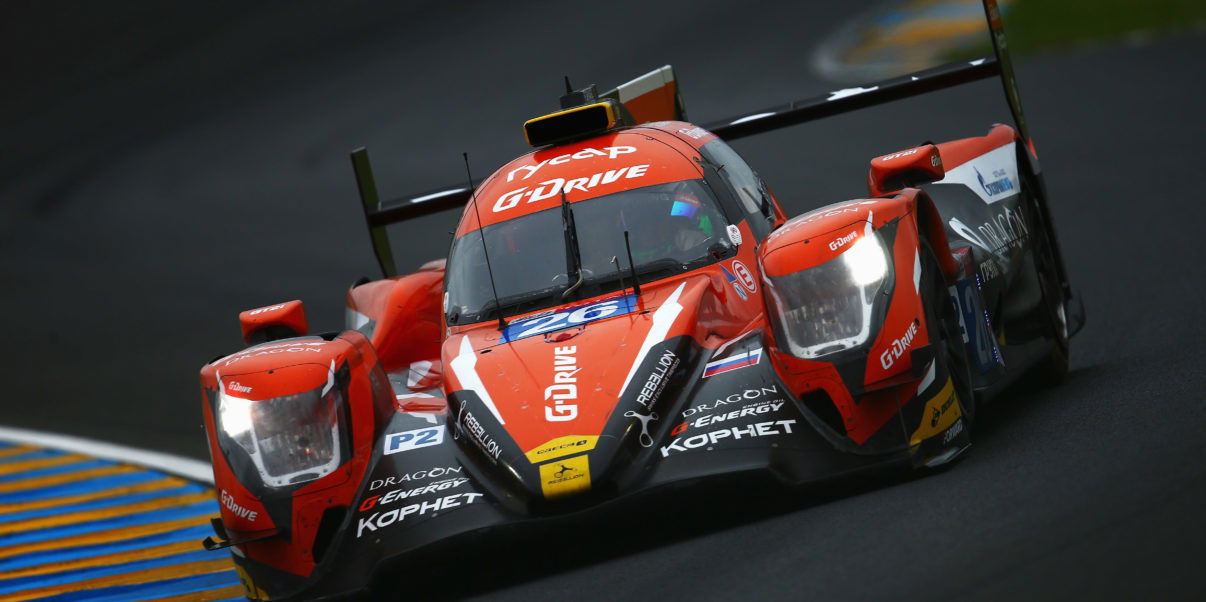 G-Drive stripped of Le Mans 24 Hours victory
LMP2 class winner G-Drive Racing has been disqualified from the 2018 Le Mans 24 Hours after scrutineers found the use of an illegal part to speed up pitstop times.
The G-Drive #26 ORECA 07 Gibson driven by Jean-Eric Vergne, Roman Rusinov and Andrea Pizzitola had taken a comfortable LMP2 victory by two laps on Sunday. The TDS-run outfit led all but 10 of 369 laps en route to its first Le Mans win.
Post-race checks have found that the team had used an additional component on the fuel rig in order to increase fuel flow and decrease pitstop times.
The rate of fuel flow in pitstops is heavily regulated. The #26 car made 37 pitstops across the 24 hours.
TDS Racing's #28 ORECA entry has also been disqualified for the same infraction. The car was driven to fourth in class by Francois Perrodo, Mattieu Vaxiviere and Loic Duval to fourth in class.
"The technical delegates issued a report to the stewards that 'an additional machined part not featuring in the drawing is inserted into the flow restrictor, changing the wetted restrictor surface described by the regulatory drawing,'" a stewards' bulletin read.
"The technical delegates provided the stewards with photos of the restrictor, the referenced part and its assembly to the 'dead man valve'.
"The contested part is a machined part that extends from the dead man valve and inserts inside the cone of the flow restrictor.
"The technical delegates stated to the stewards that they started their investigation of the competitor's refuelling system following the race when they noted the competitor was able to refuel significantly faster than any of their competitors."
G-Drive's disqualification promotes the #36 Signatech Alpine entry driven by Nicholas Lapierre, Andre Negrao and Pierre Thiriet to LMP2 victory. It is a third Le Mans victory for Lapierre.
Moving up to second place is the #39 Graff ORECA 07 car driven by Vincent Capillaire, Jonathan Hirschi and Tristan Geommendy.
With the disqualification of the fourth-placed #28, the United Autosports #32 JS P217 Ligier driven by former Formula 1 race winner Juan Pablo Montoya, Will Owen and Hugo de Sadeleer inherit the final step on the LMP2 podium.
Montoya had hit the wall at the 90-degree left-hander Indianapolis early in the race, damaging the nose of the car in the process. The #32 team crossed the line four laps behind class-leaders G-Drive.
The #26 G-Drive squad has confirmed that it will be appealing the stewards' verdict.
---