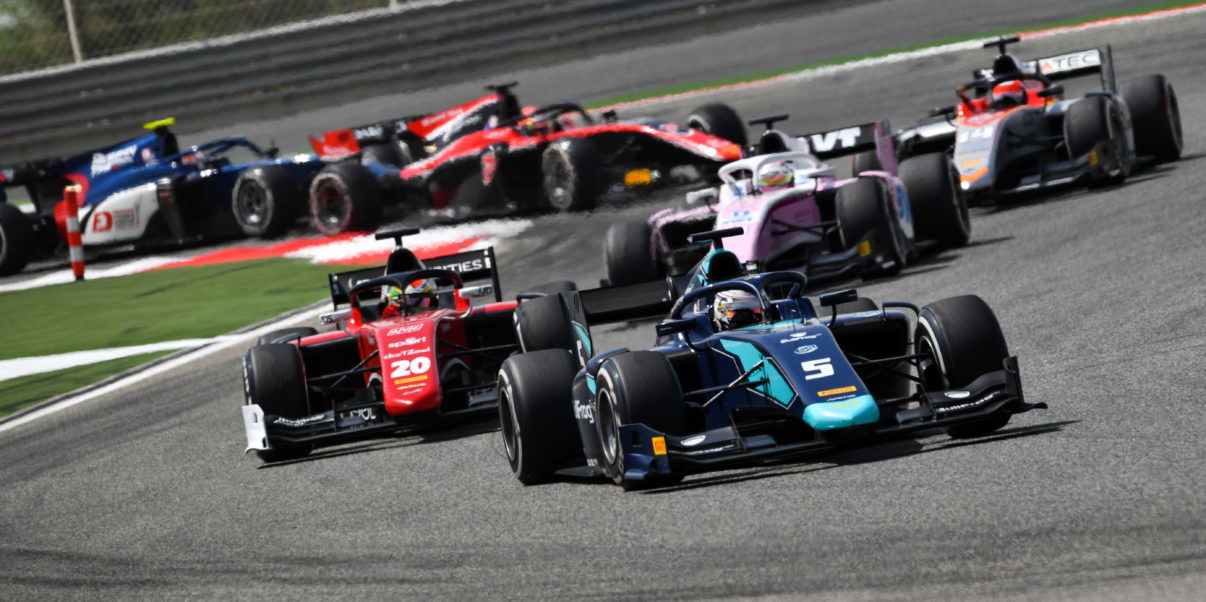 Opinion: Why F1 shouldn't keep F2 at arm's length
"We're going to keep a much closer eye on Formula 2 this year," mused Sky Sports' Simon Lazenby during the Bahrain Grand Prix weekend. It would certainly be overdue.
The excitement in Bahrain and Shanghai may have saved Formula 1's blushes in recent weeks, but regular viewers of F2 will be all too familiar with a fantastic quality of racing inversely proportioned to its numerical ranking.
All of the usual ironies were perfectly captured in Abu Dhabi last year; with a thrilling final lap duel between Charles Leclerc and Alexander Albon taking place in front of just a smattering of fans before F1's bland headline performance epically failed to live up to its warm-up act.
The fact that some of the best racing of the weekend takes place in relative invisibility has long been emblematic of F1's promotional ineptitude. Previously a fan could watch F1 in blissful ignorance of the fantastic racing taking place on the same racetrack on the same weekend.
Previously a British fan might only discover the support package by arriving at Silverstone to find, to their astonishment, that a £300+ grandstand ticket buys them more than just a smattering of on-track action. GP3 and Porsche Supercup are similarly overlooked, although neither equals the quality of the show put on by F2.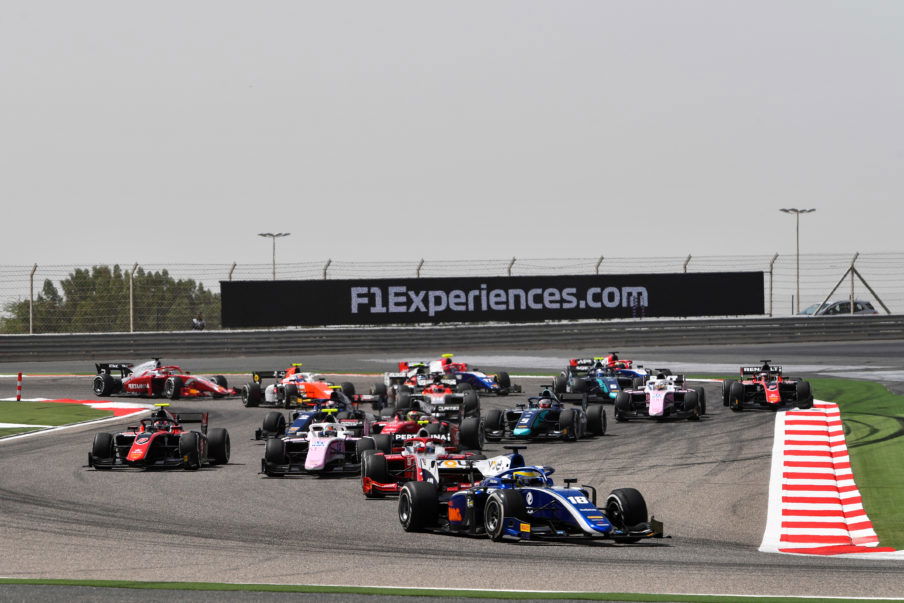 However, the arrival of a more commercially astute Liberty Media administration was surely destined to see the sport activate its most maddeningly neglected asset. With the championship fielding a new car for the first time in eight seasons, a new technical era in F2 was surely an appropriate juncture to review how the series is covered and promoted.
And yet, in Bahrain, the F2 fan revolution appeared slow-coming. A pair of minute-long introduction reels, in which Lazenby attempted his best impression of enthusiasm, offered absolutely nothing to the coverage. The podium interviews were gratuitously cut from the feature race coverage, only to be pasted into Lazenby's Sunday morning jabber.
Unlike F1, F2 had not taken delivery of any new graphics, and whilst Rosanna Tennant's pit reporting was a welcome addition, she spent much of the first race speaking over the race commentators. In the box, Alex Jacques continued to do a fine job, however, he was joined by Davide Valsecchi and Johnny Herbert for the Sunday morning race, with predictably incoherent consequences. Overall, F2 is still a series that deserves more in the way of the quality of its coverage.
Whilst it is entirely plausible that the specifics of the coverage will change over the course of the season, the series feels as if it's suffering from an almost intrinsic culture of FOM indifference. The contrast with MotoGP's junior ladder is remarkable. Moto2 and Moto3 follow MotoGP to each and every round on the calendar, and whilst the BT Sport pundits regularly mention riders from all three categories in the same sentence, F1 appears strangely adamant to overlook the intrigue and plotlines raised by its support series.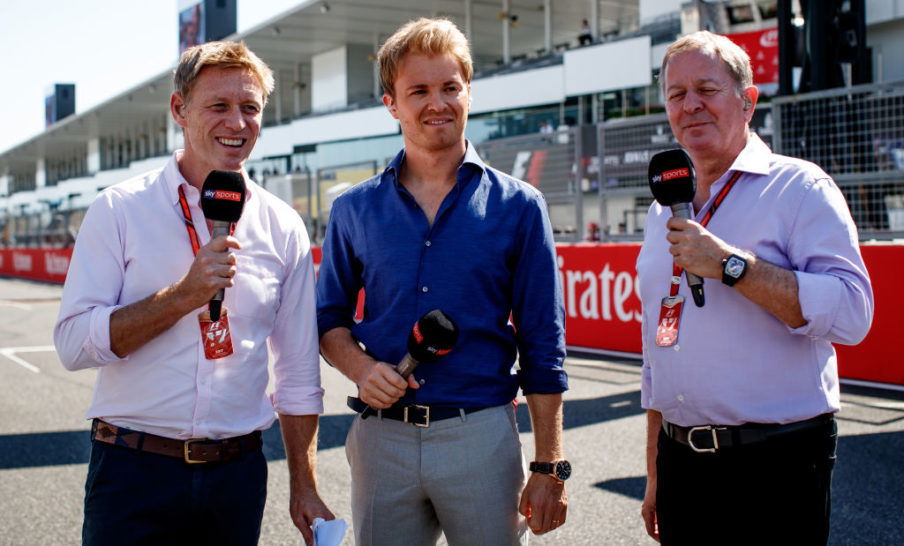 Sky Sports does not even include the timings of the F2 sessions in its regular weekend timetable. Yes, Sky might be conscious of not daunting viewers who would be already be committing to just under seven hours of TV if they wanted to watch all of the F1 track action across a weekend. However, F2 and junior single-seater racing have a remarkable capacity for reaffirming a love and passion for F1.
A knowledge of the junior series allows fans to track the progression of eye-catching talents, allows fans to construct a more comprehensive understanding of their favourite F1 drivers and enables fans to put driver market decisions in context.
Jenson Button performed admirably in 2016, so the decision to replace him with Belgian rookie Stoffel Vandoorne might have seemed strange. However, anyone who witnessed Stoffel's steamrolling of a talented field of rivals en-route to the 2015 GP2 crown surely saw McLaren's logic.
Similarly, whilst the paddock's devil's advocates sought to underline Jolyon Palmer's GP2 title during his many F1 tribulations, those familiar with F2's predecessor series would point out that the Brit required four attempts to take the crown, having failed to score a point during his first year.
F2 is a door to a deeper, better understanding of F1; a door that FOM must make wider in the future. But how should Liberty go about creating a wider F2 fanbase? Better promotion and wider availability appear logical starting points.
Whilst it is unlikely FOM would follow European F3 in making the series freely available over an online stream, it is puzzling that whilst F1 partially appears on British free-to-air television, its sister series requires a Sky Sports subscription. Both GP2 and GP3 have previously had free-to-air deals with British Eurosport, so it is not so hard to believe that this could be replicated in the future.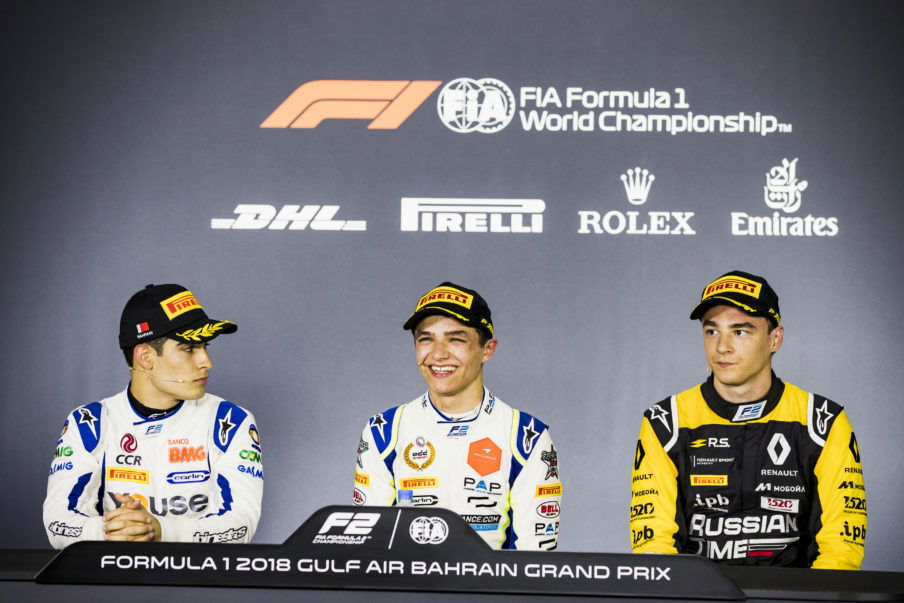 Improvements to the coverage, such as pre-show features and compatibility with the F1 Timing App, would be easy to implement. F2 drivers also don't have the corporate or time restraints of their more eminent peers, so a more prominent platform for the sport's young hopefuls could, in turn, widen the horizons of F1 TV coverage.
Another small but potentially significant avenue could be through gaming. Whilst WRC2, Moto2 and Moto3 have been available through the official WRC and MotoGP games for many years, almost a decade of Codemasters F1 games has not seen any playable F2 features. A grid of spec-racing cars, without any need for any artificial equivalence, would surely be a welcome feature for multiplayer racers and would result in a wider recognition of F2 drivers and teams.
Given how simple it could be to bring F2 in line with the kind of salience Moto2 enjoys, FOM's historic indifference towards the series is truly baffling.
The reasons for this appear little more than negligence: it is not as if F2 could ever challenge the dominance of the headline act. Whilst the FIA's appropriation of the series last year resulted in nothing more than a name-change, surely it is now time for a proper revamp. F1 must now examine how to better utilize the first-class racing from the second tier.
---