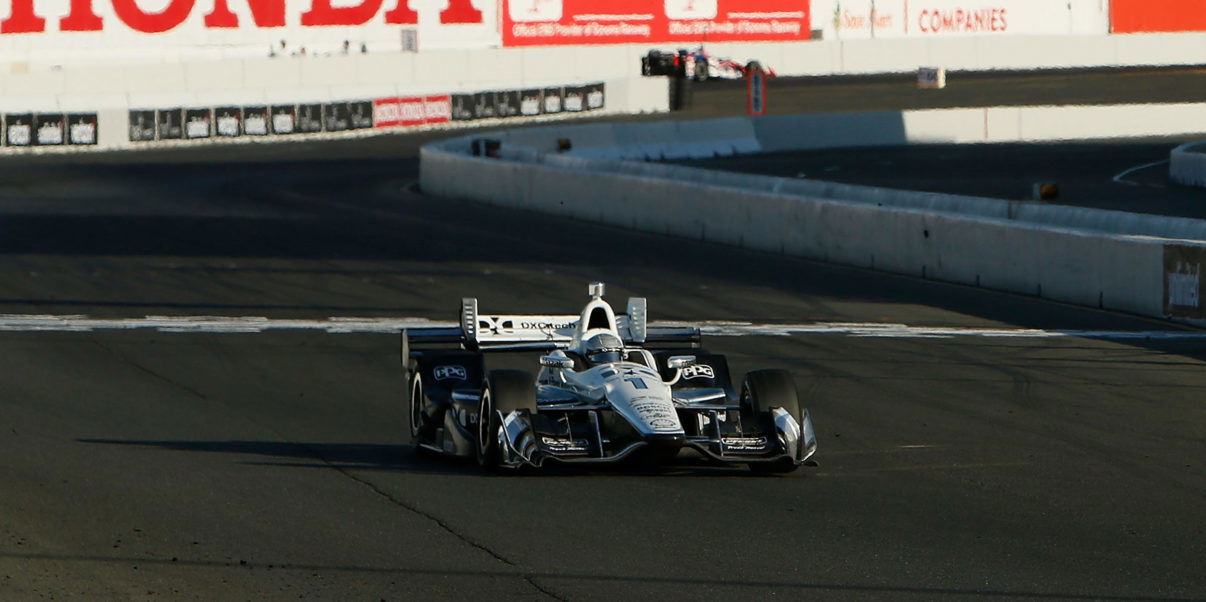 2018 IndyCar Preview: Our predictions
It's IndyCar prediction time. Our motorsport panel got together to share their views on the upcoming season. The panel was asked their opinion on potential winners for the series' different disciplines and thoughts on the end-of-year accolades for rookies and the race other than the Indianapolis 500, that they were most excited about.
I hope you enjoy this look inside the minds of our motorsport crew for the 2018 IndyCar season.
Panel for 2018:
– Kevin Nguyen, Read Motorsport IndyCar Editor
– Josh Suttill, Read Motorsport Editor-in-Chief
– Kyran Gibbons, Read Motorsport Formula 1 and F2 Editor
– Gerald Clarett, Read Motorsport IndyCar writer
– Daniel Brennan, Read Motorsport IndyCar writer
– Elliot Wood, Read Motorsport IndyCar contributor
– Topher Smith, Read Motorsport IndyCar contributor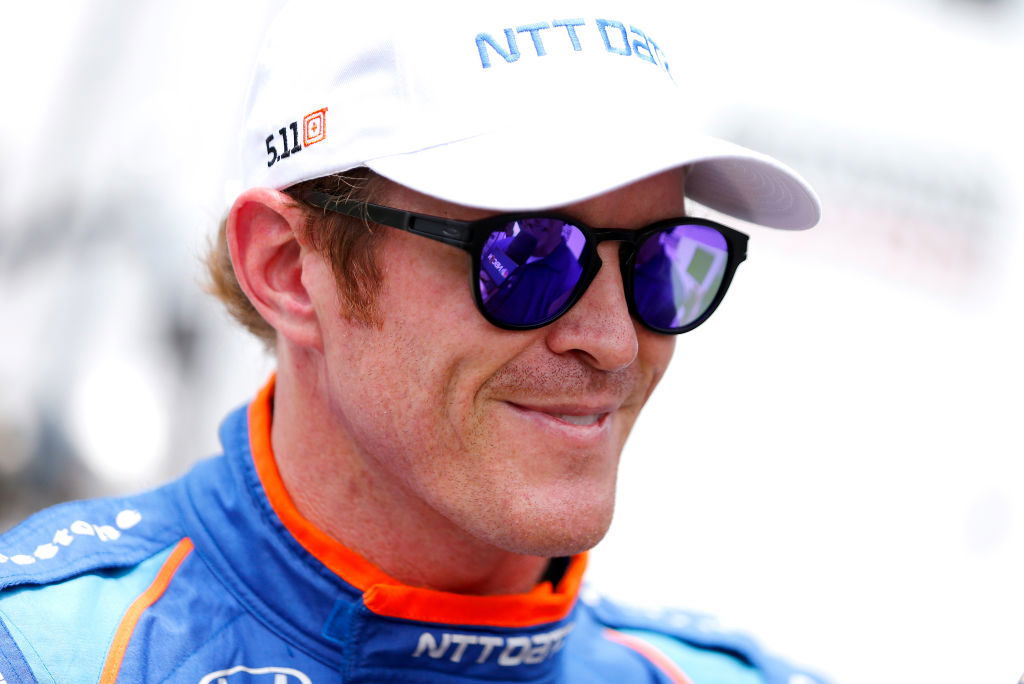 IndyCar champion?
Nguyen: Josef Newgarden
I think Newgarden will pull off a successful title defense. There's not much from keeping him from it. He will have stiff competition of course, but the might of Team Penske may help him overcome challenges from outside of Penske from the likes of James Hinchcliffe, Alexander Rossi, and Scott Dixon. Newgarden is fast and consistent, two things a defending champion needs to retain the Astor Cup.
He'll need to improve his IMS races to possibly avoid another season finale showdown, but I believe if he stays out of trouble (i.e. finishes) and is in the lead or in the lead pack, he can definitely #DefendThe1.
---
Suttill: Josef Newgarden
It's difficult to look past the Penske trio, even though the new aero kit should shake up the order, so I reckon Josef Newgarden will be the first driver since Dario Franchitti to successfully retain his title.
---
Gibbons: Scott Dixon
IndyCar's introduction of the universal aero kit for 2018 will achieve two things instantaneously – allow drivers to show their talent in a more obvious fashion and level the playing field between Honda and Chevrolet. Both these elements will suit Scott Dixon.
The New Zealander took the challenge to Penske last season and was unfortunate not to claim a fifth IndyCar series title in 2017 despite driving inferior machinery for much of the year. Had it not been for his dramatic Indy 500 accident or late-race elimination in Texas, Dixon would have denied Josef Newgarden a maiden crown.
In a 2018 in which driver skill will count for more in a less predictable car, Dixon's talent will combine with a Chip Ganassi Honda to be a potent force. This year's IndyCar title could be heading back to The Iceman.
---
Clarett: Scott Dixon
This car with the new aero kit is perfect for him.
---
Brennan: Scott Dixon
Considering how close he was to the championship with an aero disadvantage last year, I can't see anyone else beat him.
---
Wood: Simon Pagenaud
Team Penske has the greatest continuity of any team, and it seems only sensible to presume that its level of success will continue.
Josef Newgarden, Simon Pagenaud, and Will Power all have the potential to win the title, and in a championship with such close margins, it may be something as trivial as past experience of the returning Portland International Raceway that decides the destination of the title.
With that in mind, I see Pagenaud becoming the first two-time champion for Penske in the 21st century. The Frenchman was only narrowly beaten by Newgarden in 2017, and had more top five finishes than anybody else, bucking the trend of poor title defences in recent times.
He'll be even more committed to beat Newgarden this year, and will have one less team-mate to worry about now that Helio Castroneves has switched to the team's IMSA squad.
---
Smith: Scott Dixon
With IndyCar being such a competitive series picking an overall champion is a tall order. Nine different winners in the first 11 races of 2017 prove that fact and no driver on the grid should be discounted. However, with the new aero kits coming in for 2018 I believe experience will be crucial and the veterans of the series will make consistency count over the season.
Of all the drivers, Scott Dixon is, in my mind, one who will always extract the most out of his machinery and is my tip to claim his fifth series title in 2018.
Oval discipline winner?
Nguyen: Josef Newgarden
Ovals are Newgarden's bread and butter. His victory in Iowa while with Ed Carpenter Racing was the race that made Roger Penske take a chance on him; he has since turned that vote of confidence into wins and a championship.
I expect Newgarden to be faster and more aggressive on the ovals this year, especially at IMS. The UAK-18 should help in the regard. With a more aggressive approach to ovals, the 27-year-old should be primed to take the oval crown this year as well.
---
Suttill: Josef Newgarden
After losing out to Helio Castroneves last year, Newgarden will be keen to reassert his authority as the king of ovals. The key will be avoiding a repeat of his 2017 Indy 500.
---
Gibbons: Josef Newgarden
Penske's Josef Newgarden has been one of IndyCar's most prolific oval racers over the past three seasons. His remarkable victory at Iowa in 2016, in which he led 282 of the 300 laps, highlighted his credentials on oval configurations.
Despite struggling during last season's Indy 500, Newgarden was back to his best on ovals as the championship neared a conclusion, with second place at Pocono being followed by a crucial victory at Gateway snatched in brutal fashion from team-mate Simon Pagenaud.
If Newgarden is to defend his IndyCar title, success on ovals will be a critical factor.
---
Clarett: Scott Dixon
This car requires balance and conservation. His forte.
---
Brennan: Josef Newgarden
Team Penske are unstoppable on short ovals, and Newgarden is the best oval driver in the series. An unstoppable combination.
---
Wood: Josef Newgarden
Newgarden may have won the title in 2016, but he isn't the number one driver on ovals yet, something he will plan to put right in 2018.
There are other drivers who will also impress on ovals, namely IndyCar rookie and A. J. Foyt Enterprises driver Matheus Leist, but it is Newgarden's experience and continued drive to succeed that should put the American one step closer to being the complete package this year.
---
Smith: Will Power
Oval races are such a lottery. We have seen time and time again that winners cannot be predicted until metres before the line and the amount of variables can mean that even the driver starting in last can still take victory. On the form of last season Will Power took the most oval victories over the season and I for one am not willing to bet against the Aussie.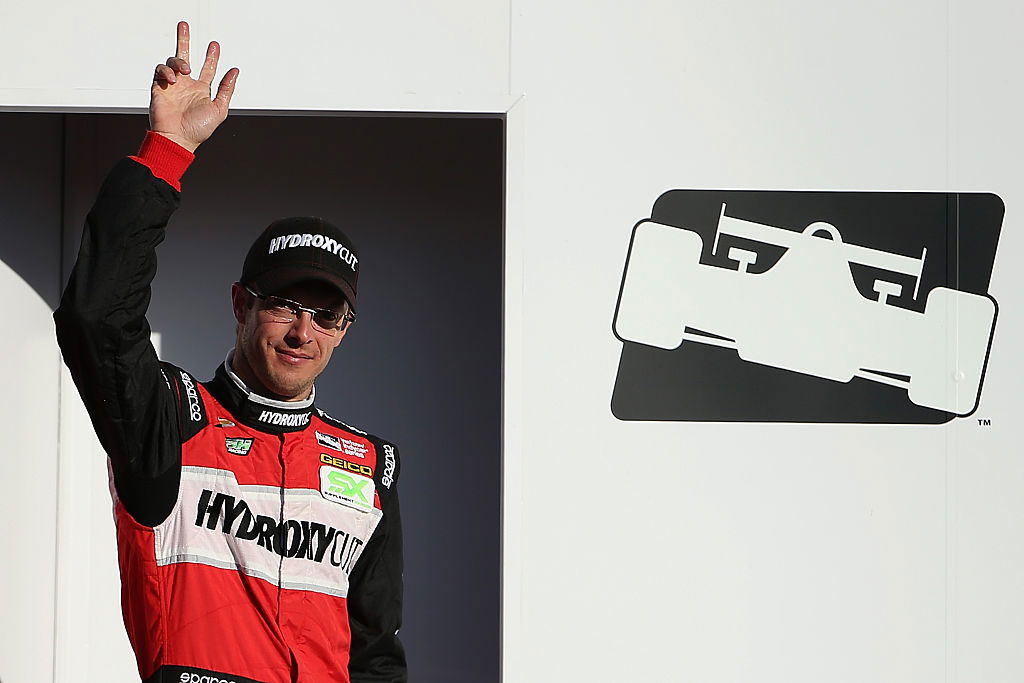 Road course/street discipline winner?
Nguyen: Will Power
I'm going with Newgarden's team-mate here. Power was able to complete a pole-to-win during the Indy Grand Prix in impressive fashion. Four of the six pole positions secured by Power in 2017 were at road courses, so speed when turning left and right isn't an issue.
To capture the road course crown this year, the Australian will need to convert a few more of those road course poles into wins or podiums.
---
Suttill: Simon Pagenaud
The 2016 series champion is not only one of the fastest IndyCar drivers on road courses, but one of the most consistent. This über consistency coupled with an increased number of wins compared to last year, should be enough for him to secure this particular award.
---
Gibbons: Graham Rahal
Graham Rahal's brace of victories at last season's Dual in Detroit was a reminder of how strong the Rahal Letterman Lanigan Racing driver is on street courses.
The RLLR team will field a two car entry in 2018, with last season's Indy 500 winner Takuma Sato joining the squad as team-mate to Rahal. The extra data that the team will be able to gather throughout the season as a result of doubling track time will help to improve set-up consistency. Add to this, the fact that RLLR has performed well in the pre-season tests held so far; it bodes well for Rahal's chances.
He may just fall short of beating the likes of Dixon and Newgarden – in their juggernaut teams – to a championship title, but could win several races and street courses will be the most likely arena.
---
Clarett: Sebastien Bourdais
Dale Coyne Racing is set to take that next step I think and Bourdais winning on road courses is paramount to that.
---
Brennan: Scott Dixon
He's the best driver in the world at conserving fuel while still going fast, and the "Iceman" moniker is apt as he simply doesn't make mistakes, especially when road racing.
---
Wood: Sebastien Bourdais
Sebastien Bourdais could've won the 2017 IndyCar Series title. It was highly unlikely, but he was certainly in it to win it until his Indianapolis 500 qualifying crash. The Frenchman's replacements, without picking up many good results, demonstrated the pace of the Dale Coyne Racing package, and Bourdais should be ideally placed to repeat his brilliant start to the 2017 season.
---
Smith: Scott Dixon
The New Zealander is one driver that can always be relied on to get the job done with the right machinery at his disposal. Experience will be key in 2018 and in my mind Dixon will be the one to make it count across the course of the season.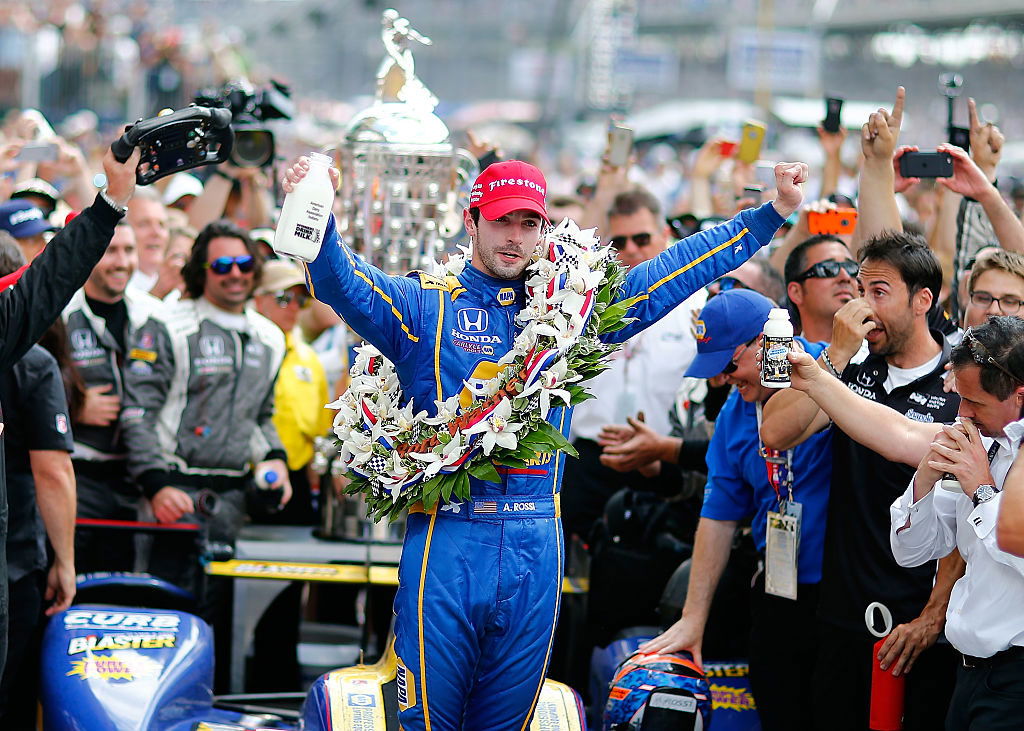 Indy 500 champion?
Nguyen: Scott Dixon
Dixon has had an all-or-nothing relationship with the Indianapolis 500. The New Zealander's two wins came while starting in pole position, if not he's caught up with traffic and that usually leads to trouble. I'm convinced that if it weren't for his crash at IMS, Dixon would be 3-for-3 in pole victories at the Indy 500. I don't see this pattern changing this year.
Of the field's 34 drivers, he has the best chance at a third Indy 500 win.
---
Suttill: Alexander Rossi
Andretti always go well here, but aren't quite as strong driver-wise as they were last year, losing Takuma Sato and Fernando Alonso.
Having said that they still have three major contenders in Alexander Rossi, Ryan Hunter-Reay and Carlos Munoz.
Indy is always a lottery but I'm going for Rossi to take a second victory in three years.
---
Gibbons: Alexander Rossi
An easier task would be to predict the lottery numbers. The Indy 500 is a notoriously fickle race that does not respect the form guide. Just ask Alexander Rossi, who launched himself from anonymity and kickstarted his career in American motorsport when a perfect strategy helped him grab the Borg-Warner Trophy on his first tilt at the 500 in 2016.
In '17, Andretti Autosport was the strongest team at the Brickyard, with Takuma Sato delivering victory. It could so easily have been Rossi who had led the race early on before finishing seventh. Strong form on ovals towards the end of the season cemented Rossi's standing as one of IndyCar's leading talents.
Andretti Autosport is likely to deliver in May. Rossi has the credentials required to make a return visit to motorsport's most famous victory lane.
---
Clarett: Marco Andretti
I think this is his year to break the Andretti Curse.
---
Brennan: Marco Andretti.
Andretti Autosport have been near-unstoppable at Indy over the last few years, and with Marco making the full move over to the BHA side of Andretti, I think he'll finally break the Andretti Curse at the Speedway.
---
Wood: Ed Jones
The Emirati-Brit was one of the strongest drivers last year, and that was with Dale Coyne. His rookie year showed what he was capable of, and was instrumental to him getting a top Chip Ganassi Racing seat.
The upgrade in machinery equates to leaping several rows up the grid, and the Indy 500 podium finisher shouldn't find it too hard to go two positions better around the hallowed oval on his second attempt.
---
Smith: Sebastien Bourdais
Who knows? One of the appeals of the Indy 500 is its unpredictability and reputation for throwing up incredible results. Did anyone expect a rookie winner in Alexander Rossi in 2016?
The Indy 500 is one of the highlights of the year not just in IndyCar, but in the entire motorsport calendar and no matter who crosses the yard of bricks first it will be a spectacle.
I have no idea who will take the flag, but after Sebastien Bourdais' injury-inducing accident last year I would love to see him come back and finish the job in 2018.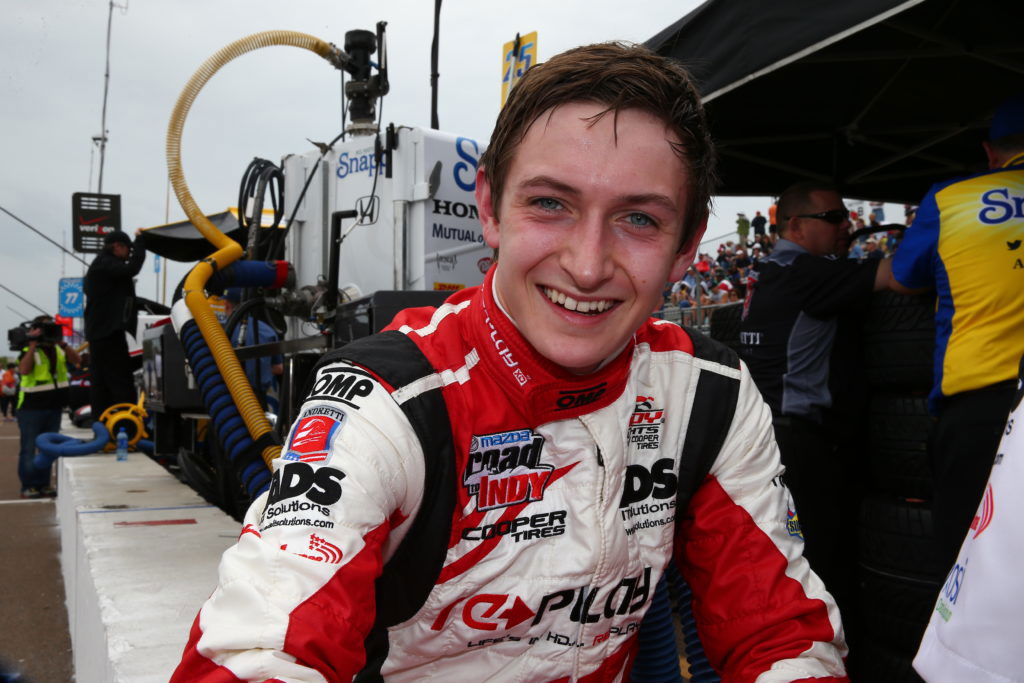 Rookie of the Year?
Nguyen: Matheus Leist
While Robert Wickens or Zach Veach are popular choices for ROY, my choice this year is the young Brazilian teenager, Matheus Leist. For two very important reasons, he is at A.J Foyt this year, so there's no pressure to perform, whereas the other two are at teams where their performance will be scrutinized. And while there's no pressure, the 19-year-old has still performed. During testing at ISM Raceway he already put the #4 Foyt-Chevrolet higher than his predecessor Conor Daly, ever did.
Being paired with Tony Kanaan will help Leist learn the nuances of IndyCar better than his fellow rookies. Kanaan's mentorship is why I'm picking Leist as IndyCar's ROY.
---
Suttill: Robert Wickens
This should be a landslide for Wickens bar a miracle or impromptu walk out after one race.
---
Gibbons: Zach Veach
This season, the series features several high-profile and highly talented rookies. Robert Wickens is a former Formula Renault 3.5 champion and DTM race winner, while 19-year-old Matheus Leist may well be American motorsport's most promising teenager.
However, Andretti Autosport's new recruit Zach Veach is likely to finish as top rookie. Veach is the only one of IndyCar's new intake of drivers to have previously raced in the series, following his appearances last season at Barber and at the Indy 500. His long-standing association with Andretti has served him well and should continue to do so, with the team well-placed to deliver a strong package in 2018.
---
Clarett: Zach Veach
Full time ride, 3 years secured, no pressure. He'll score more points by default.
---
Brennan: Zach Veach
The talent he showed in his three seasons in Indy Lights mixed with the experience of his team-mates at Andretti Autosport will give him the edge on the other rookies this year.
---
Wood: Matheus Leist
Most people's money will be on World Series Formula V8 3.5 champion and DTM race-winner Robert Wickens being the best rookie of 2018. The Canadian certainly has an impressive CV, and will likely make an instant impact on IndyCar when he makes his debut in St. Petersburg.
There is a young Brazilian though who is an even more exciting prospect.
Matheus Leist finished fourth in Indy Lights last year, and was the BRDC British Formula 3 champion the year before that. In 2015, he was competing against Lando Norris, Dan Ticktum and Colton Herta in British F4.
The 19-year-old's career is on a steep trajectory, and he is ideally placed to succeed in Indycar.
Last year he dominated the Indy 500-supporting Freedom 100, a race normally decided by hundredths of a second, and was the driver to beat at every oval track on the Indy Lights calendar; despite never having raced around an oval in his life prior to 2017.
For this year he'll have 2004 IndyCar and 2013 Indy 500 champion Tony Kanaan as his team-mate, a fellow Brazilian who he should be able to learn from, and beat.
---
Smith: Robert Wickens
A number of rookies this season all have great potential to do well in IndyCar. Pietro Fittipaldi joins Dale Coyne Racing off the back of championship glory in Formula V8 3.5 and Matheus Leist was a multiple race winner in Indy Lights, but my money is on the former DTM driver Robert Wickens, who partners the rapid James Hinchcliffe at Schmidt Peterson Motorsports and will no doubt hit the ground running off the back of multiple wins in previous categories.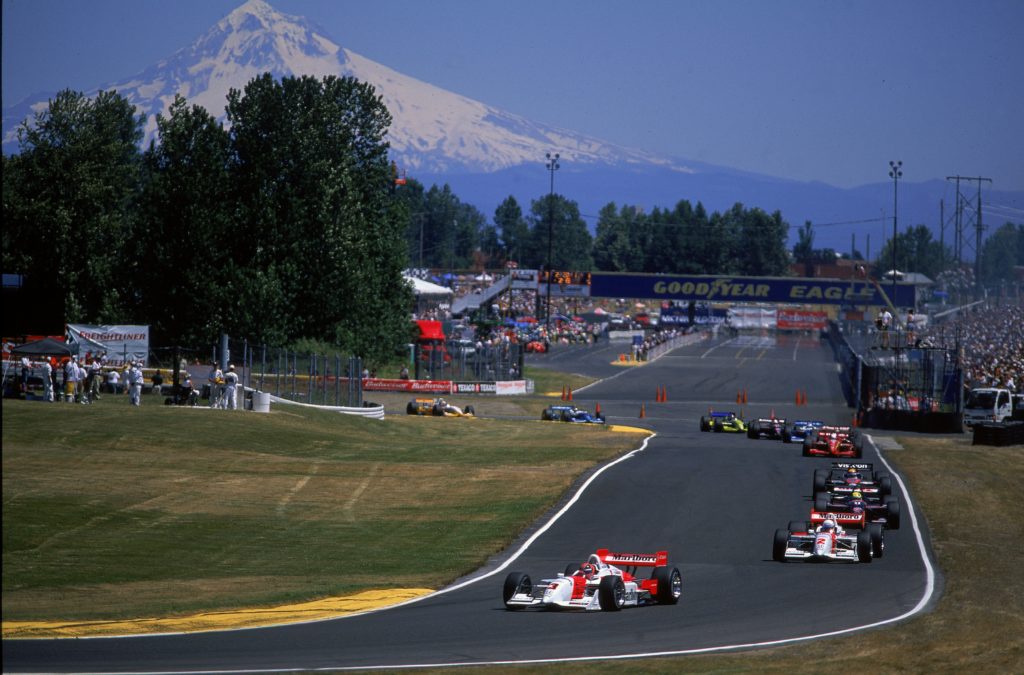 What race you are most excited about (other than the Indy 500)?
Nguyen: Portland
I grew up with CART, one of my first racing memories is watching Michael Andretti win back-to-back races at Portland International Raceway in 1991-92. It cemented in my mind what a racetrack and a race should be: in the elements, close-knit racing from start to finish, and the immense joy the driver got from winning at a beloved venue.
With Portland back on the calendar, I'm hoping that IndyCar will bring back more CART-era tracks. But if not, I'd gladly go to Oregon every year to experience the feel of the CART days again.
---
Suttill: Phoenix
It's going to be our first proper look at oval racing with these new Indycars and I cannot wait.
---
Gibbons: Barber
Barber Motorsports Park is a fantastic venue for an IndyCar race and 2018's aero kits will provide an additional challenge to drivers as they tackle the high speed sweeping turns. Talent will win on the day, as the comparative lack of downforce from 2018's simplified front and rear wings will complicate matters.
---
Clarett: Long Beach
It's my home race. Southern California weather. New cars. What else do you need?
---
Brennan: Portland
Portland Grand Prix. I'm so excited for IndyCar's return to Portland – their expansion into the Pacific Northwest market again should help add a bit more momentum to the series' recent resurgence, and the return to Portland International Raceway should bring some awesome racing along with it too.
---
Wood: St. Petersburg
The season opener, although not perhaps the most thrilling on track, means the long wait for IndyCar to return is over, which is excitement enough for me.
---
Smith: Long Beach
Long Beach has incredible history, it has a great location and it always has exceptional racing. It's one event on the IndyCar calendar that I always look forward to and as the third race on the calendar we could start to get an idea of who might be in title contention by the time we reach Sonoma.
---